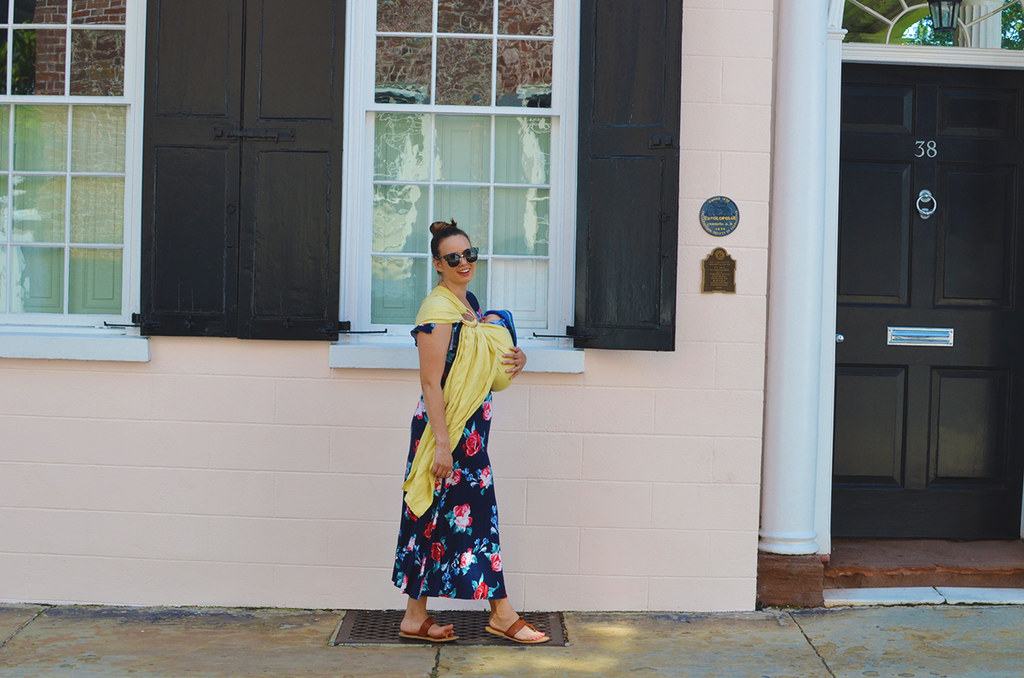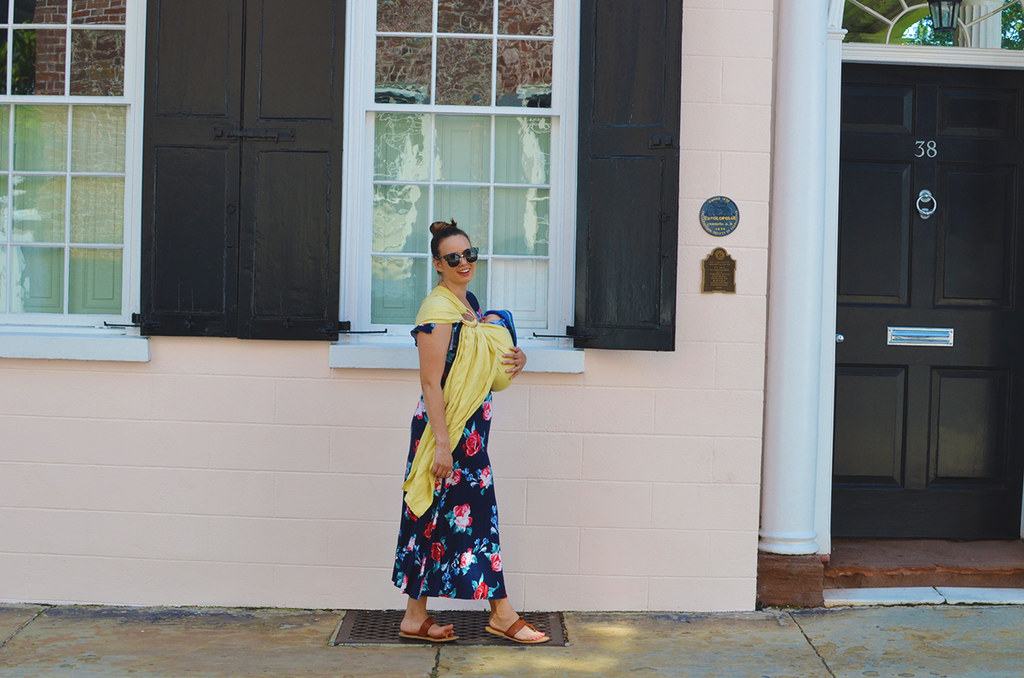 Baby wearing has become one of my favorite things. I just love being able to hold Austin and feel connected with him. I have a bit of an obsession now with my
Wildbird
ring sling. It's so easy to use and lightweight enough to travel around with. The sling came in hand throughout our trip. It is light weight enough to throw at the bottom of the stroller since Austin usually has enough of being wheeled around in his stroller and wants to be held. Plus it was great to have him in a sling while we ate lunch and dinner. I love that he's able to look around and take in the outside world...it's also one of his favorite napping spot. I always get so many compliments on my ring sling, but I received a lot while out in Charleston. I love being able to support small independent shops like Wildbird. So if you're a mama or papa I highly suggest take a peek at them.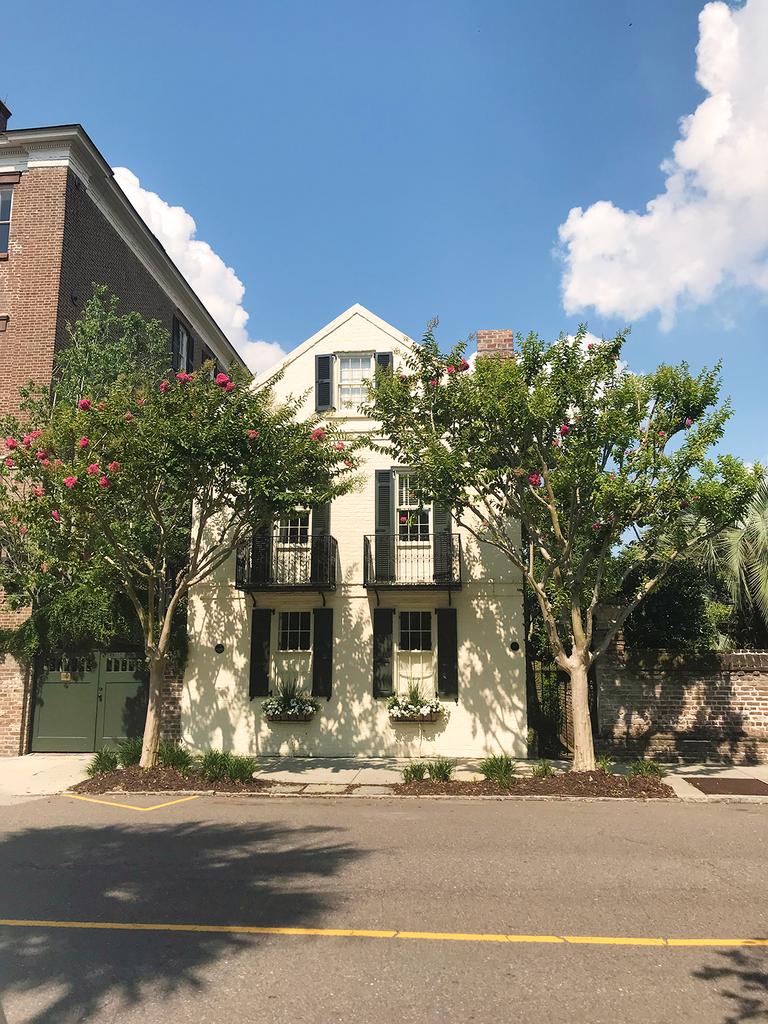 Dress: via TJMaxx | Sandals: Old Navy | Sungasses: Forever21 | Ring Sling: WildBird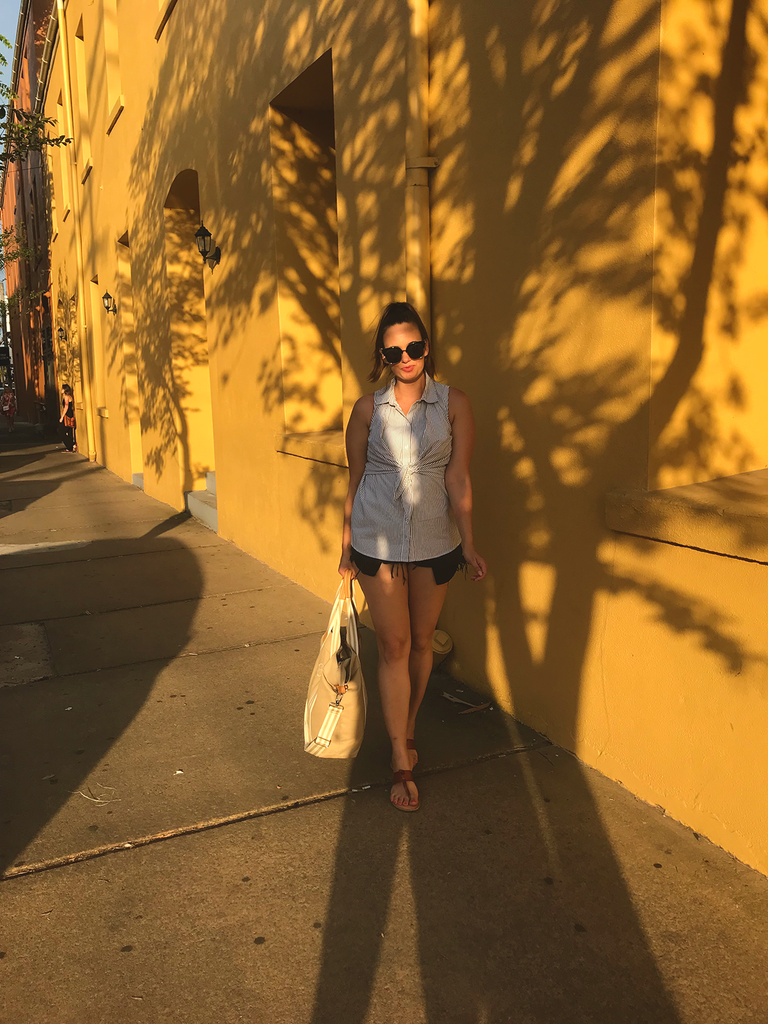 Minus the hot weather and sunshine, the other thing I really loved about Charleston was the colorful buildings everywhere. The pastel colored buildings weren't only limited to just Rainbow Row but could be found pretty much everywhere in Charleston. We stayed in the French Quarter so it was easy to find some pops of colors...as well as fun art work on sides of buildings.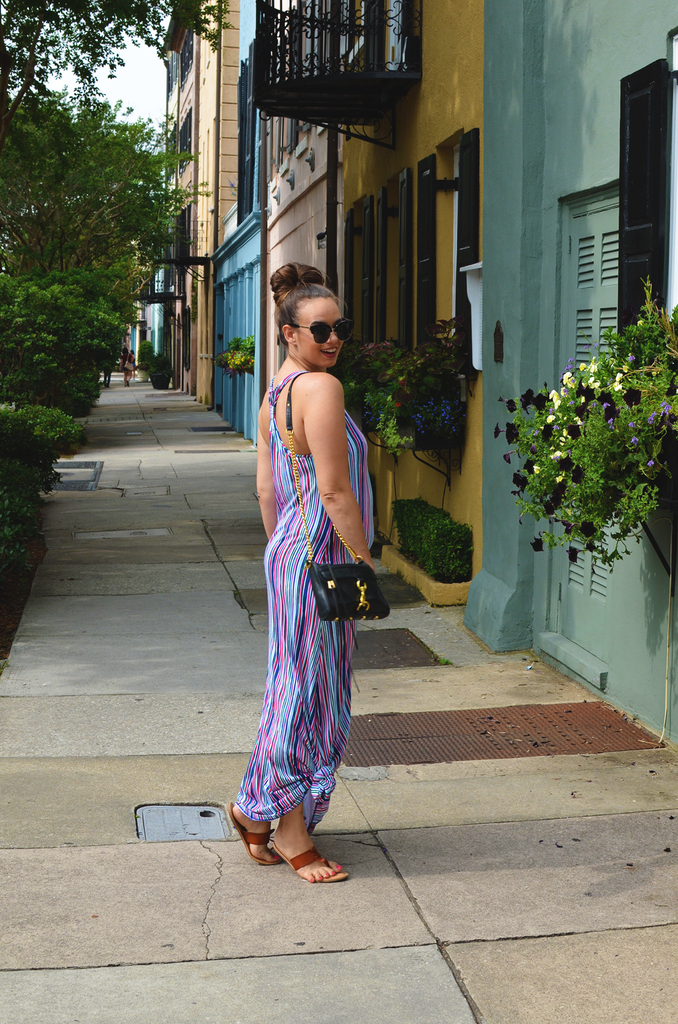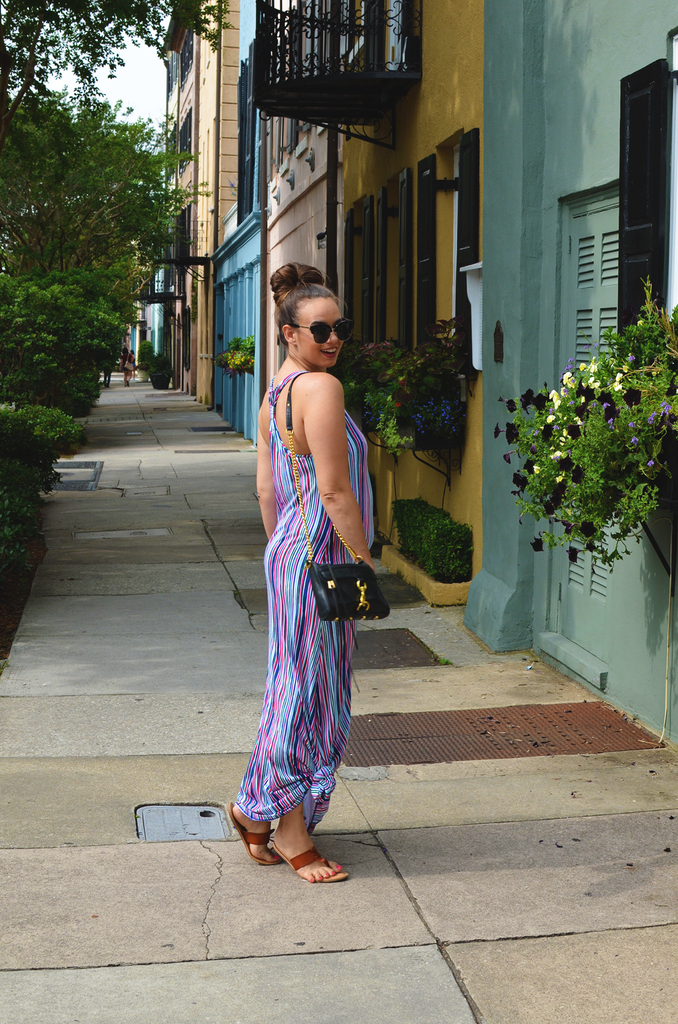 My husband and I just took our son on his first family vacation! We decided that we wanted to celebrate our 4 year anniversary down in Charleston since we heard nothing but good things about the people, food, and the city. Plus, it was a short flight (a total of 2 1/2 hours)! Austin did really well on his first flight(s) which shocked both of us! Because you never know with a two month old. I really loved this city. I loved how friendly the people of Charleston were and how they were totally cool with a two month old in their establishments. Everyone was nothing but welcoming. We spent our first day in Charleston exploring Rainbow Row and the pier. It's so amazing how much history this city has and how picturesque it all is. It's so charming.