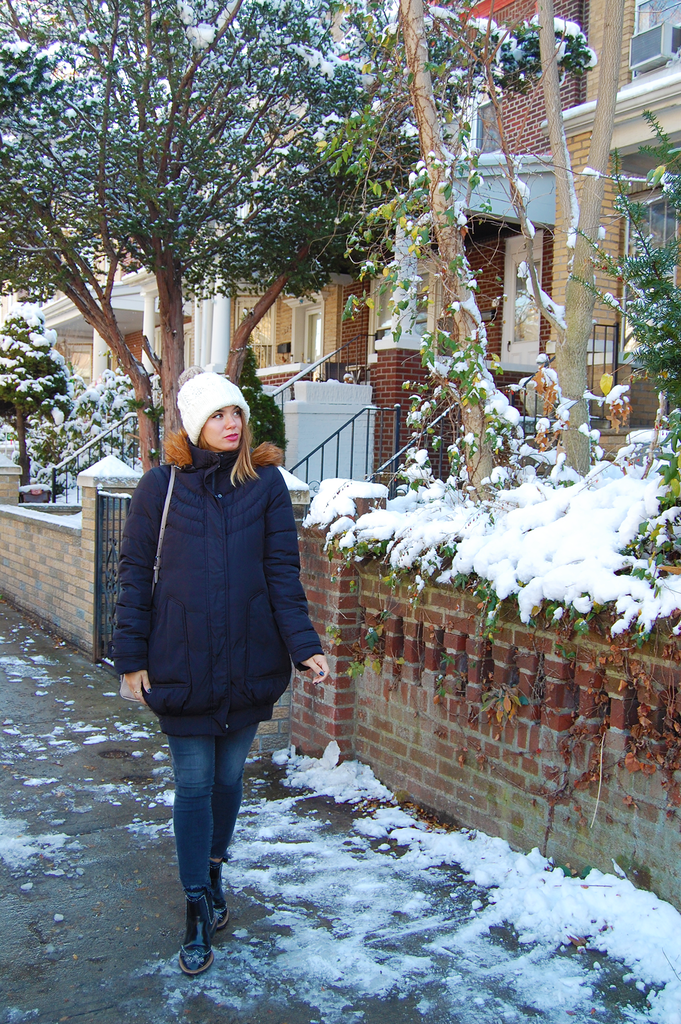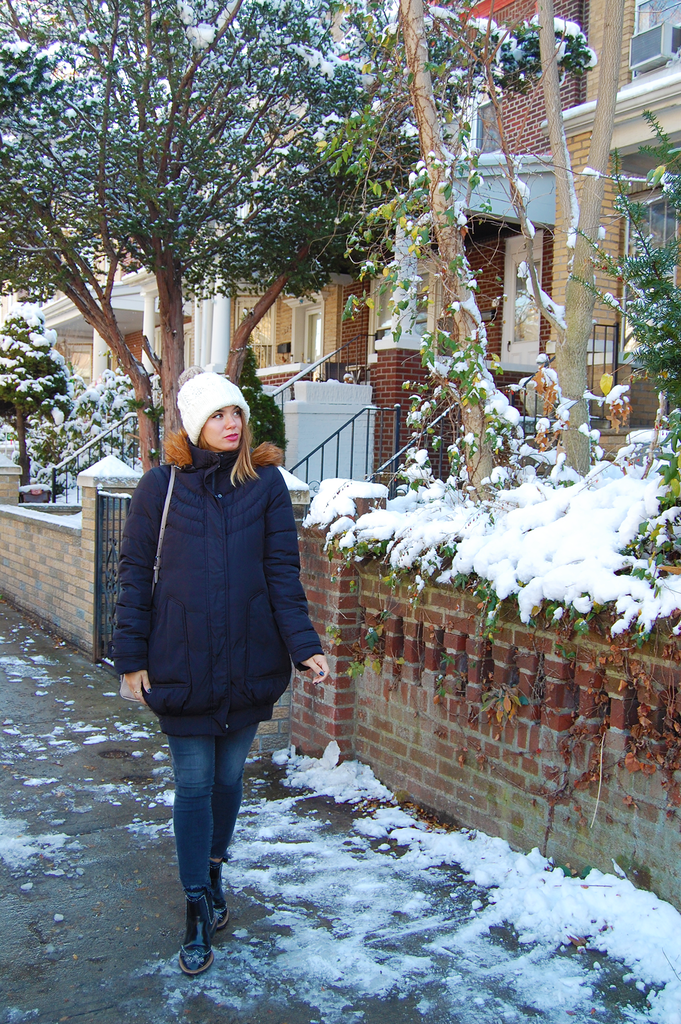 Functional, practical, and pricing have been my three main focuses when buying maternity clothes. Though I may think of expanding our family again, you never know when you'll actually be pregnant so to be spending a lot of money on clothes you'll only end up wearing for a few months didn't make sense. I knew one item I had to spend money on was a new winter coat. I did a lot of searching and waiting until I came across the right jacket. I wanted something that will keep me warm but still was fully functional post baby. I came across a few designs that had removable extended panels for pregnancy. Then I am across the
Kimi + Kai Arlo Jacket
which came with a cover insert for baby carrier. I loved this because Baby C is due in late March, and as any New York knows March and April are pretty unpredictable months. We always seem to get our last bout of snowstorms in March. With that thought I knew that a cover insert for me would be ideal. I was hesitant on the whole puffer, down jacket thing. I haven't worn a puffer jacket since college...though after last winter I've been saying I should really get one. So I did. I snagged the Kimi + Kai jacket as a birthday present. Though I came close to getting this
ASOS one
.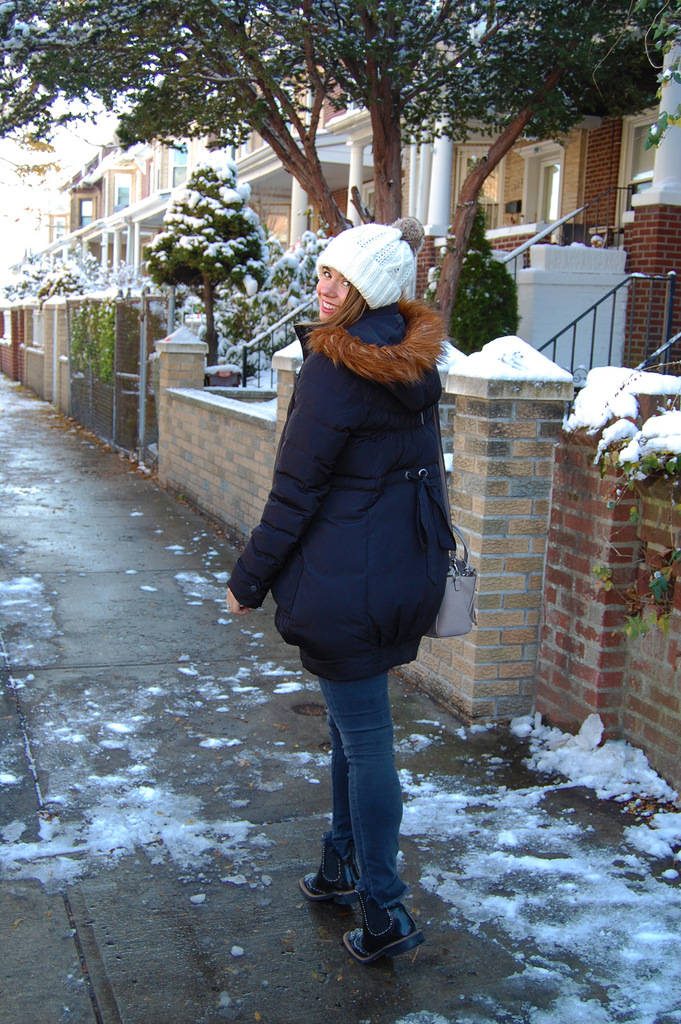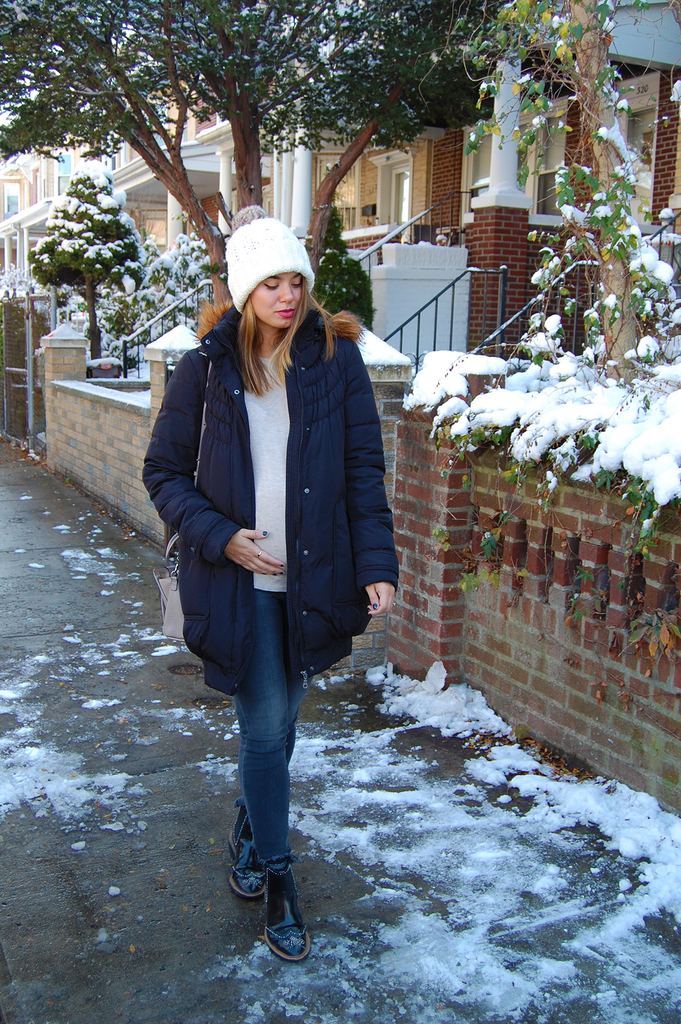 I will say the one thing I don't like about this coat is how narrow it as a the bottom. I have wider set thighs so the bottom is this jacket is a bit snug. So I do wish that it had a cut in the back for extra movement. But after taking it out in the snow this past weekend, it kept me warm and dry. Plus, I like that I don't need the extra layers to be warm, aka a scarf. Which means less layers I need to strip off myself on the train, because being hot and preggo on the train is no fun. In the end worth the money.
SHOP MY MATERNITY COAT PICKS: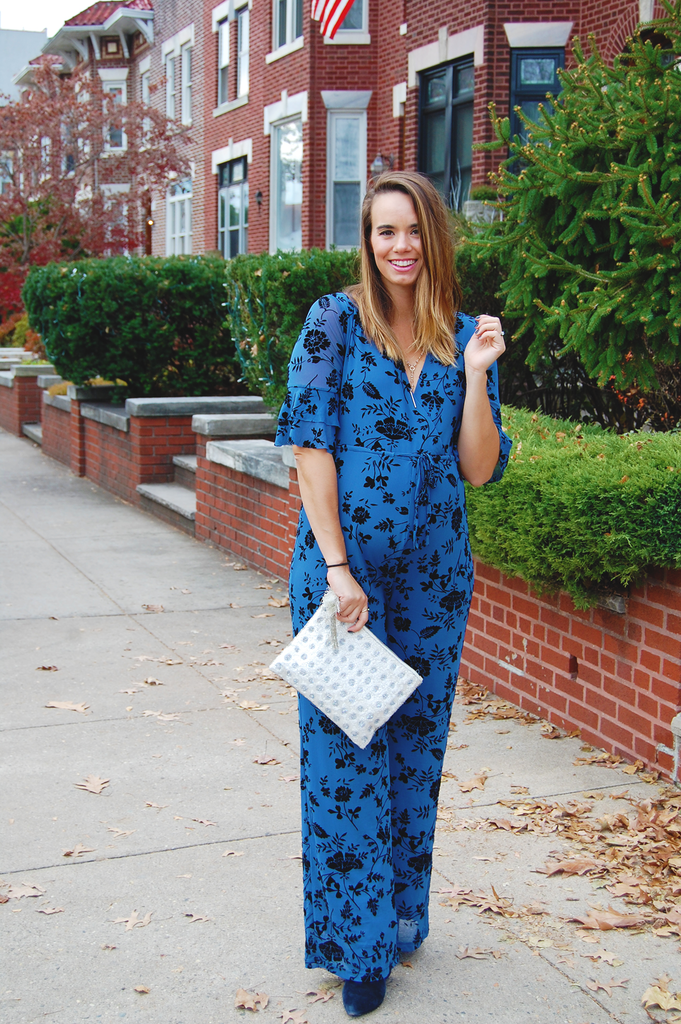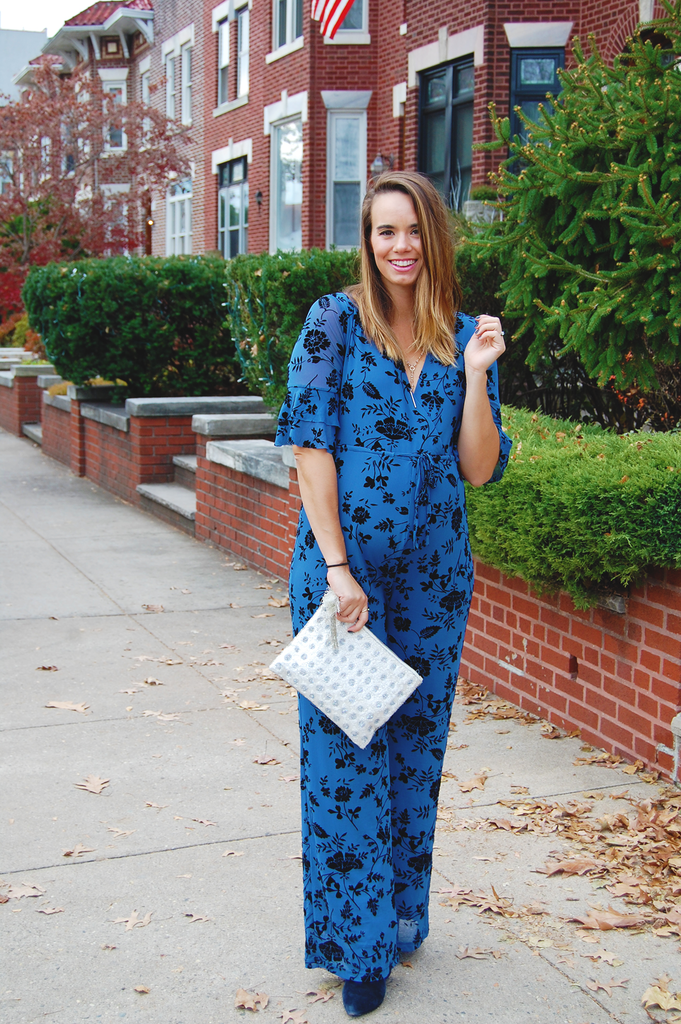 I'm all about a good jumper and transitional pieces. When it came to my maternity wear I knew I didn't want to spend a lot and if I could get away with wearing it after baby, then even better! PinkBlush has been my go to for maternity wear after discovering them through simple Google searches. So it was a no brainer that I would turn to them for a fun festive piece for the season. I love that
this jumper
is perfect for the holidays and after. I plan on wearing this little number to Christmas dinner. It's super comfy, light weight (thank god because I've been so hot these past few weeks), plus roomy enough for an expanding food belly. I can see it be being worn with heels, boots (my go to style during the winter), and a pair of mules. Most importantly this piece is not only for the mamas-to-be. This can take you from during and after the pregnancy. Also easy access to the boobies.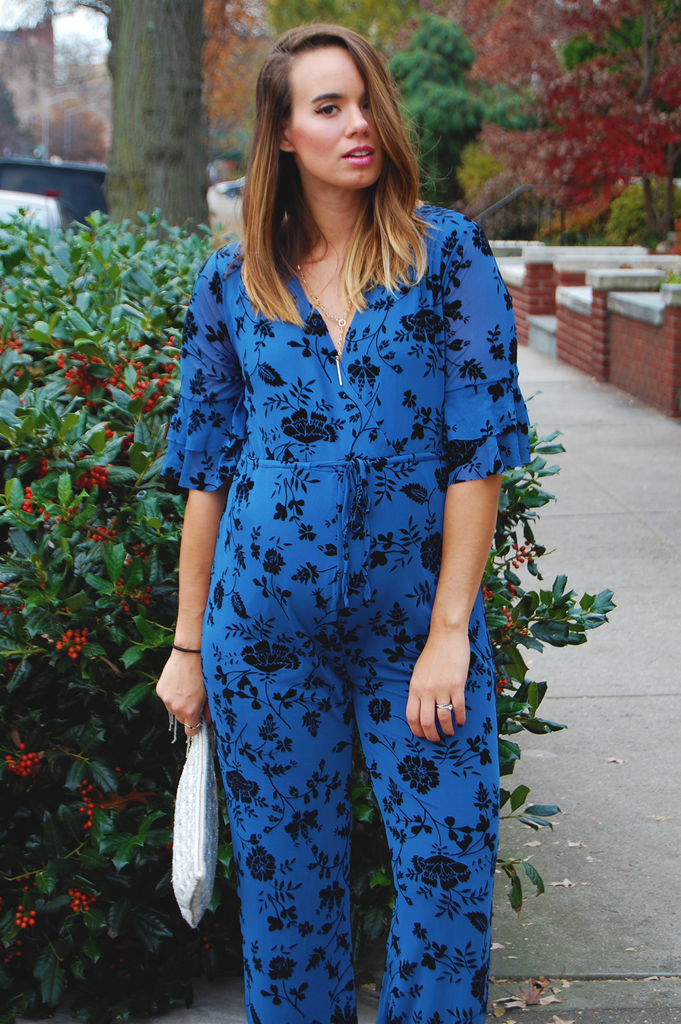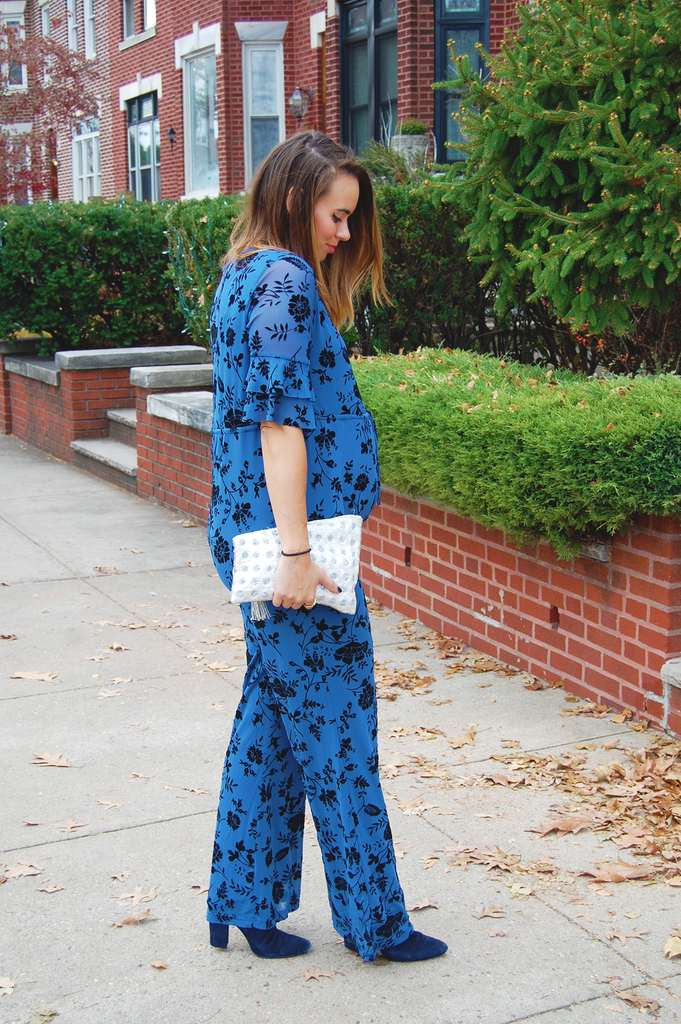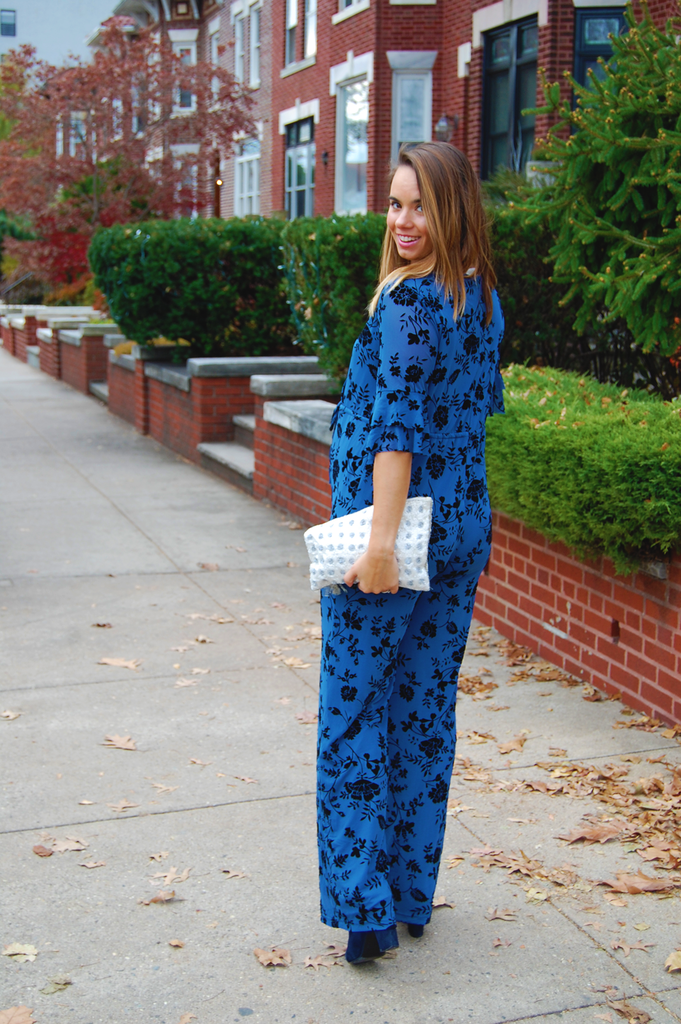 Jumper: c/o
PinkBlush (comes in 3 different colors!) | Boots: c/o Duo Boots (similar style here) | Bag: Anthropology | Necklace: Banana Republic
I also came very close to ordering this yummy
velvet jumper
but decided that I myself probably wouldn't wear it more than at least once. It's still one of my favorite picks for the holidays. Especially if you are feeling the velvet trend this season.
Christmas is my absolute favorite time of the year. What is there not to love? Hot coco, cookies, lights, glitter, and holiday cheer with friends and family. You couldn't imagine my complete joy of opening a box of fun Christmas sweaters thanks to Poof Apparel. I'm all about fun Christmas apparel because life is too short to not have a little fun. I love that this little polar bear sweater is extra fluffy and soft, plus the bear fit perfectly over my bump.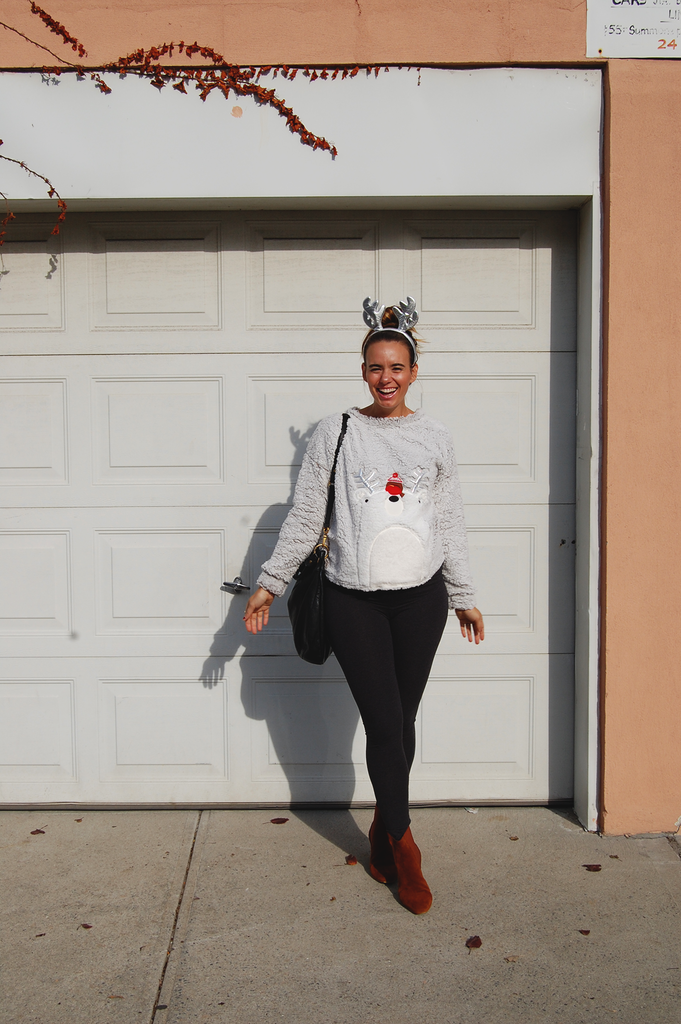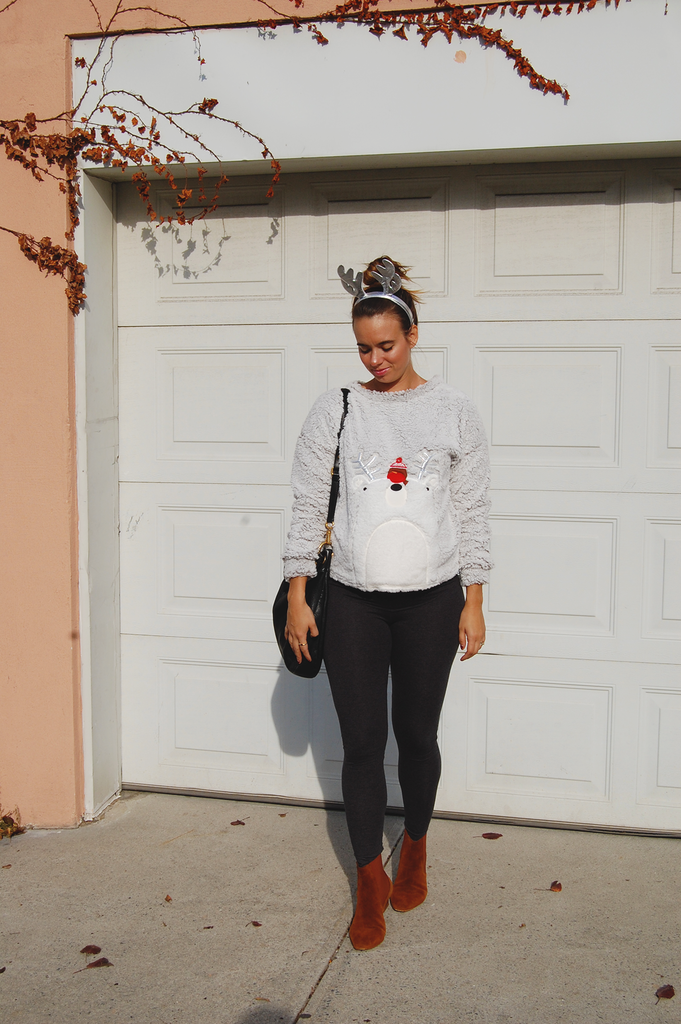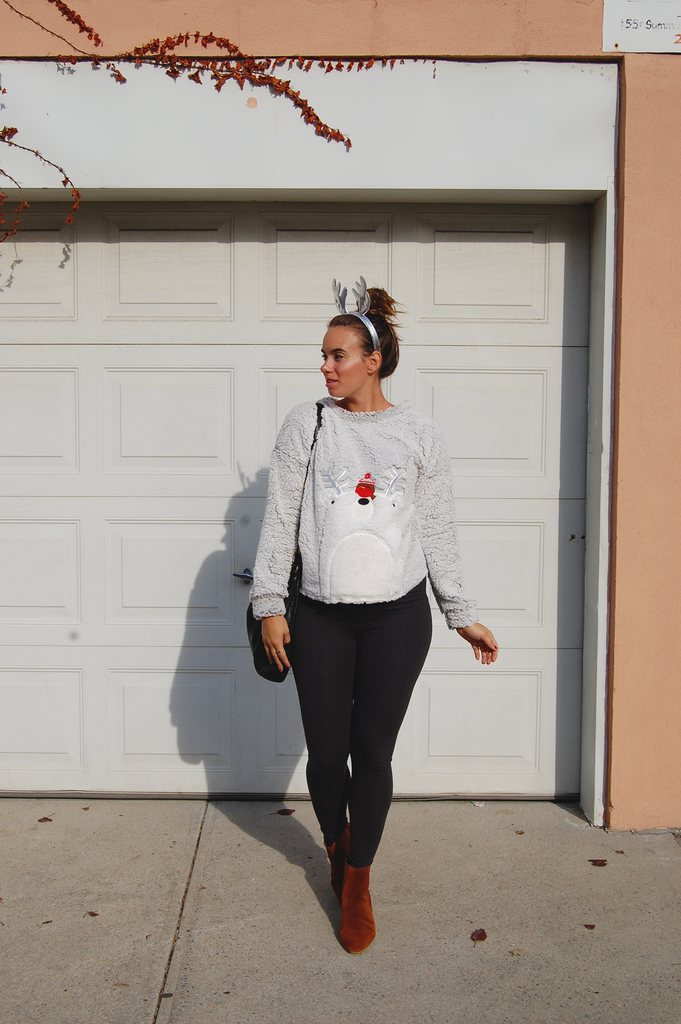 Sweater: c/o Poof Apparel (more xmas sweaters here, here, and here) | Leggings: H&M | Boots: c/o Duo Boots |
Bag: Marc by Marc Jacobs
I look forward to this time of year, not only because of all the goodies but my husband and I have started our own little family traditions which include over decorating our apartment, trimming the tree while listening to xmas music and drinking hot apple cider, and having an at home Christmas Eve dinner. I can't wait to start new ones with Baby C. On Black Friday I found the cutest plate and glass set for Santa. I can't wait to have Baby C leave cookies out for Santa on it.
What are your favorite Holiday traditions?