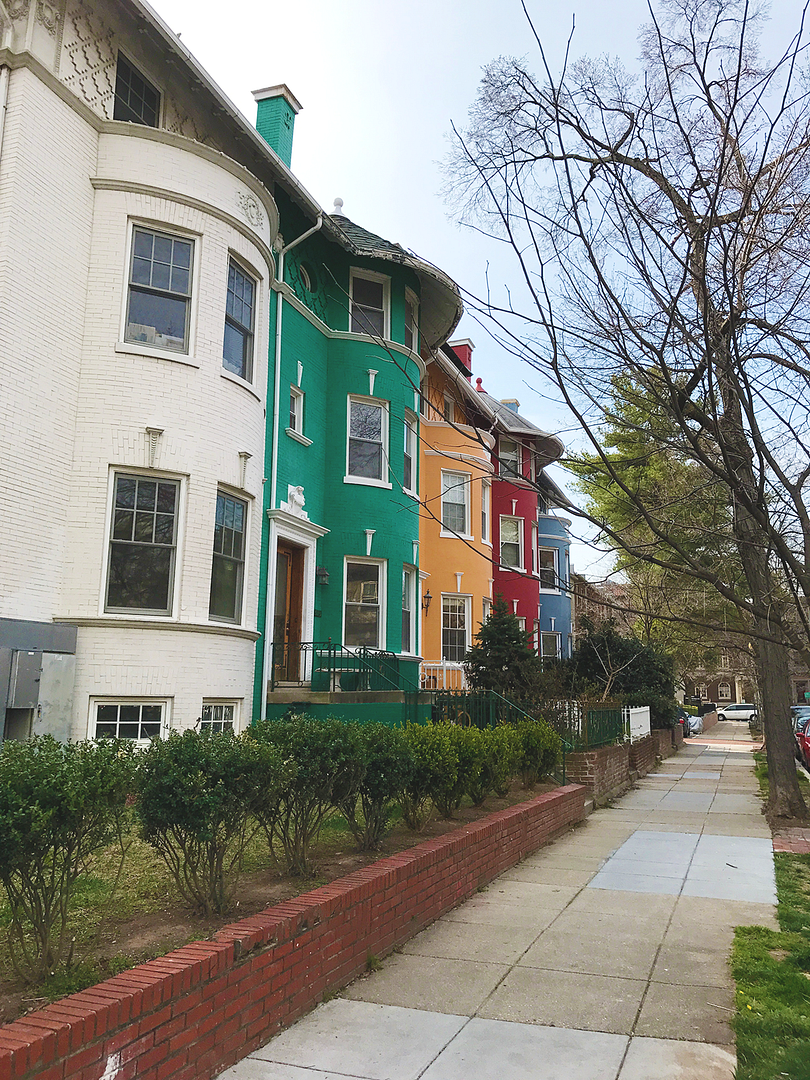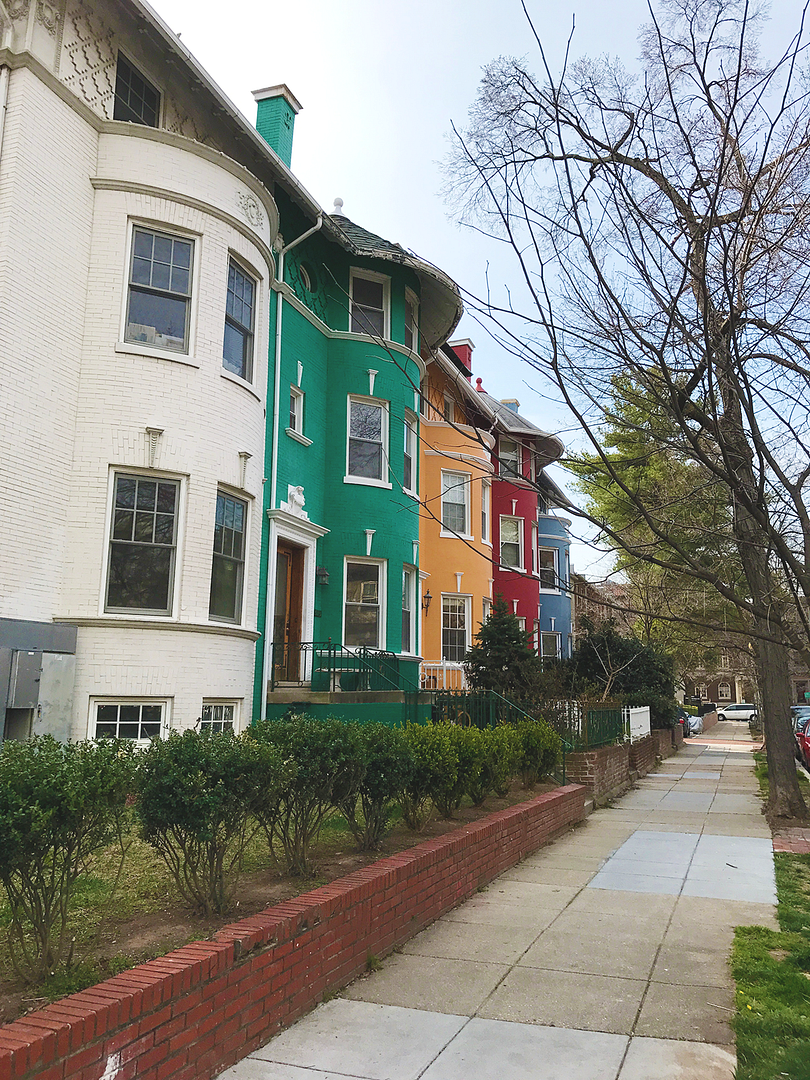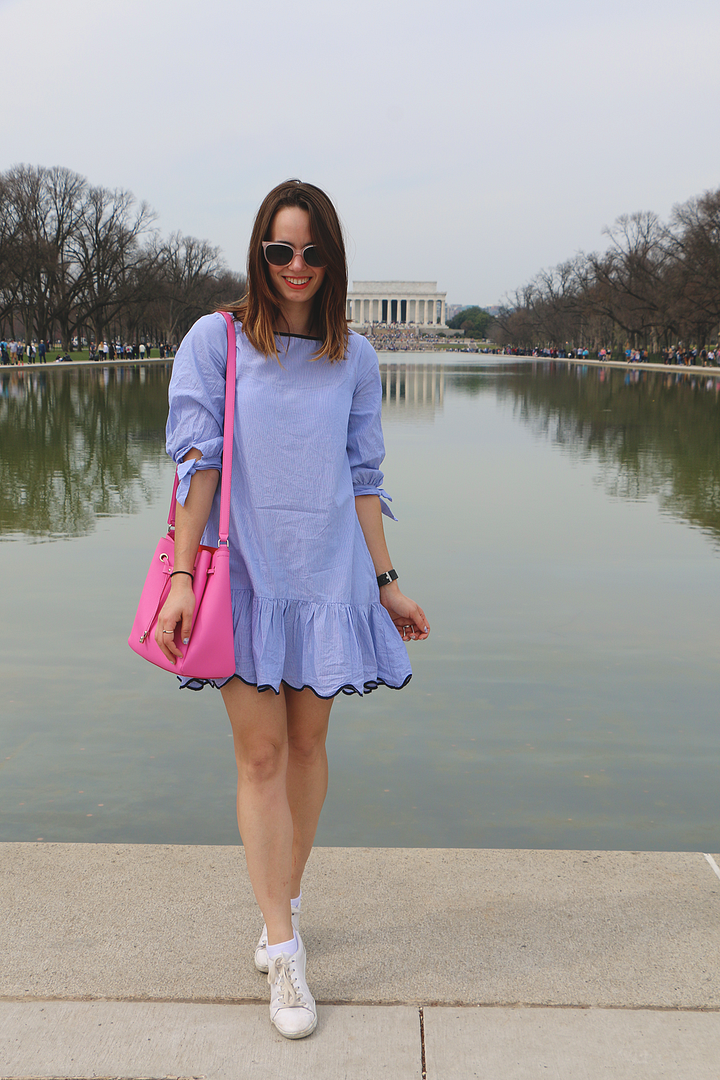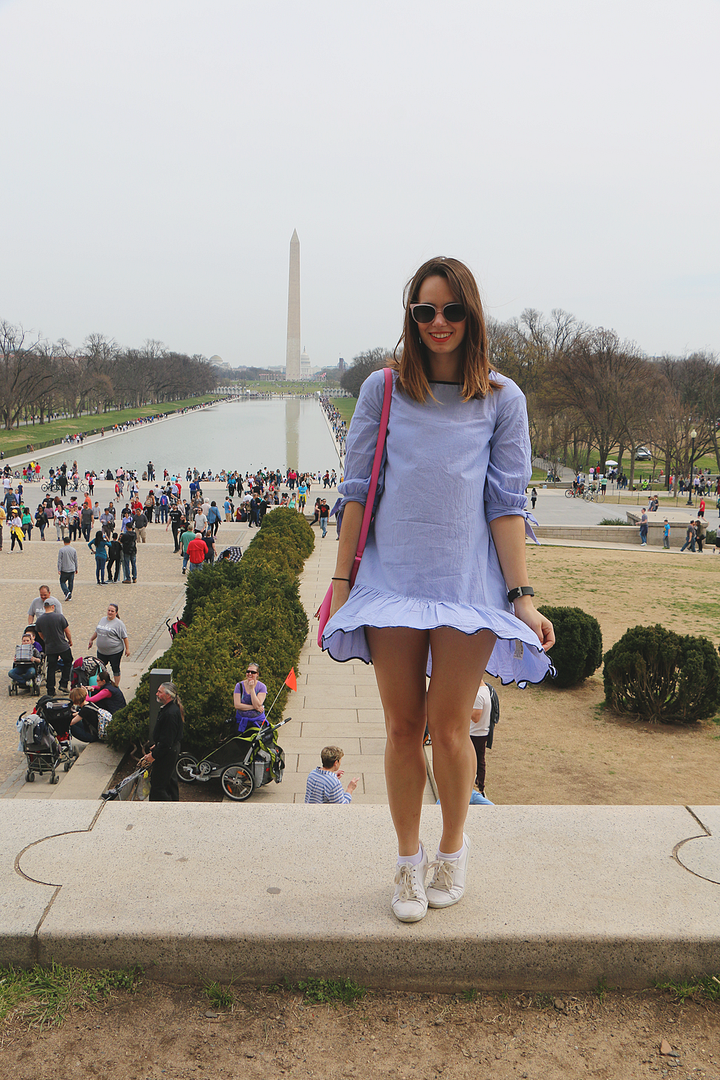 I haven't been to DC since I was 13, for my 8th grade trip. Which is crazy to me, seeing that DC is only a 3 hour train ride away from New York. I also must be honest, I don't really remember much from my 8th grade trip, so it was really like seeing DC for the first time. The husband was there for a conference so we decided to make a whole weekend of it. We did a lot of walking over that Saturday and Sunday...and eating.
Saturday we made our way to
Adams Morgan
area for breakfast, where I discovered my favorite coffee/cafe -
Tryst
. This is a MUST! Their iced coffee is everything (and trust me I'm a ice coffee fein) and you have to get the gingerbread waffles. I'm still craving both. The shop is seat yourself cute cafe with tables and sofas, and lined with books and art. After breakfast we made our way down to the National Mall and then over to the White House. After spending hours of walking around we decided to grab lunch in
Georgetown
. Boy was I not prepared for Georgetown...I had no idea that this area was shopping heaven. Any store you can think of...it was there. We stopped into
Good Stuff Eatery
for burgers and fries...and of course since it was in the 70s I wasn't going to leave there without a shake. If you're in Georgetown stop by Good Stuff Eatery for their shakes! Another must! We spent a couple of hours just wandering around Georgetown and taking in all of its beauty. For drinks and dinner we made our way back to Adams Morgan. Stopped at the
Roofers Union
for some beers and the rooftop view. Then went to
Mintwood Place
for dinner. We called it a night after dinner as we knew we were getting up early to hit the zoo before we left.
We got up early the next morning and made our way down the block to
Open City
. To my delight
Open City
has Tryst coffee (to only find out that they are own by the same people too!). A hot cup of Tryst coffee and their hash brown bowl was perfect on a chilly Sunday morning. After breakfast we made our was to the zoo. Since it was cold out not a lot of the animals were out which was just fine, we did get to see a lion, a tiger and a bear (OHMY!). I told the husband that when we have kids that we are taking them to the zoo, a major plus that it's free! And huge! Before leaving DC we stopped by Tryst again (at my request) for an ice coffee and one of their huge biscotti.
To be honest I wasn't sure what I was going to think of DC...but I must say I get why people love it there. Seattle and DC are now in the running for cities in the US I would move to. I mean this is outside of Hawaii because Hawaii will always be my number one.