Boohoo's
fitness line
is for all of us cool fitness chicks. This line is full of from the street to the studio looks. Boohoo was nice enough to hook me up with some gear and even some much needed yoga time. I was introduced to
YogaWork's
latest studio in SoHo. I'm by far no yogi. It's takes a lot for me to check my ego at the door. Along with not letting my mind take control of my body. My therapy is hitting the bar (and by bar I mean lifting heavy shit). Just like life, with workouts you need to have a balance. Adding yoga to my routine allows me to not only let me find my inner peace but the stretch my body so desperately needs.
c/o Boohoo SWEATER | SPORTS BRA | LEGGINGS
Typically when I do yoga it's at home or at a smaller yoga space.
YogaWorks SoHo
is the prettiest studio space I have ever been too. And the biggest. It has 3 studios plus a small personal training studio, locker rooms with showers, 2 sitting areas, and tea stations. It is two stories of pure yogi heaven. I personally loved the little peaceful sitting area where you can drink tea and relax prior to your class. I also love that YogaWorks doesn't just offer yoga classes but they also offer classes like barre, sculpting, and TRX. Plus they offer different types of yoga classes from focusing on restoring your body to vinyasa yoga.
I chose to try their The Yoga Mix class, which is vinyasa yoga with pop music. The studio space I was in for this class was gorgeous -- with windows all around the room facing Broadway -- I could only imagine how beautiful it must be to take yoga in this space during the day with all the natural light coming through. The class itself was a tad more advance for me then I thought. I know some names of poses but sometimes I still need directions on body placement...next time I'll try a level down or even try one of their other body working classes.

No matter what you train or where you train Boohoo fit will make you feel like a badass. Even it's just me out on my deck doing some yoga I like to feel good. The best part for me is the price! A fitness freak I love my branded workout clothes but sometimes I just can't justify dropping $80 on a pair of leggings lets alone over $100 for a pair. Boohoo has prices well under $50, and feels just as good as those brands.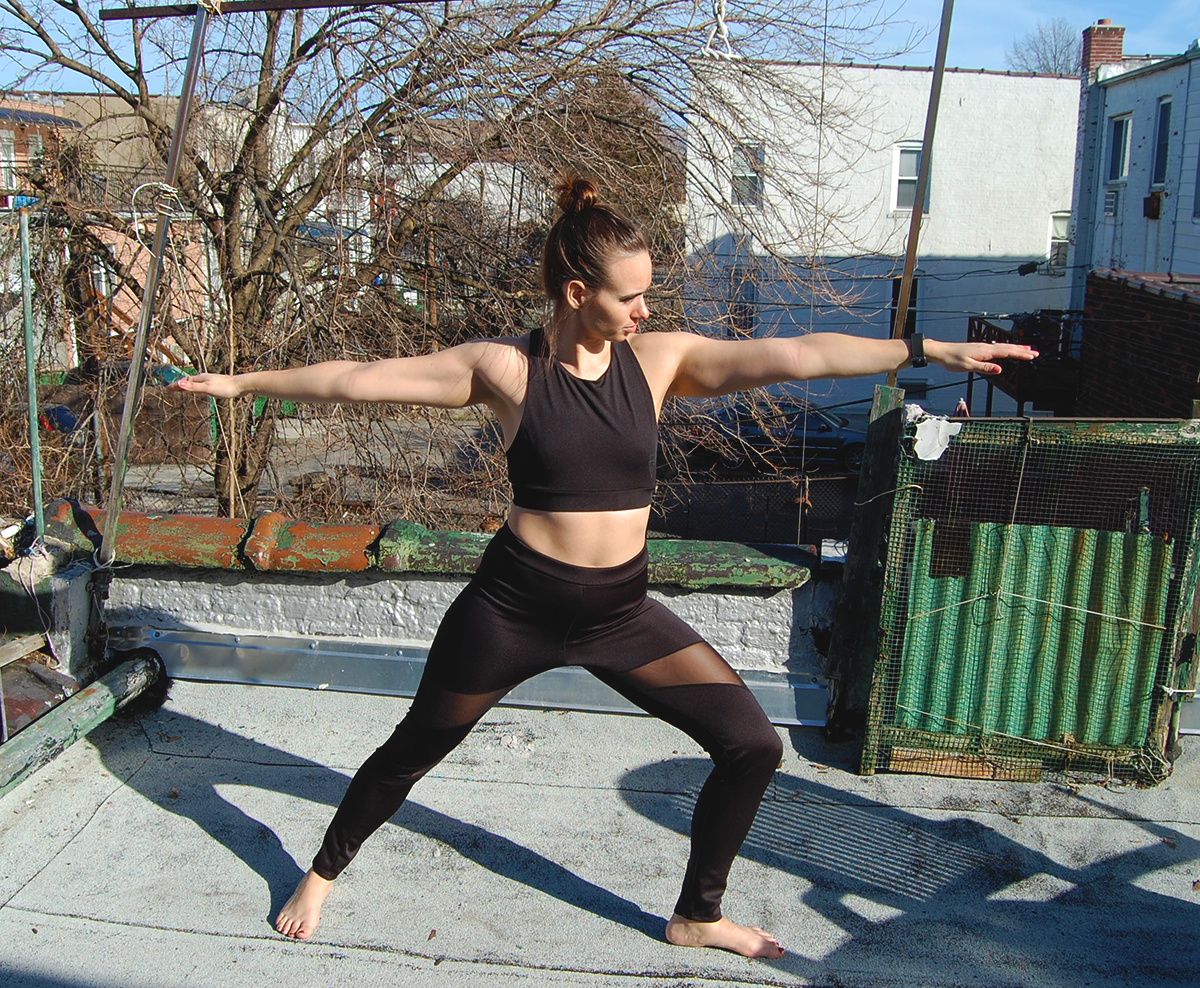 SHOP MY BOOHOO PICKS: