This year I have a lot to be thankful for. The biggest thing I'm thankful for is the little bean that I'm growing inside of me. I can not begin to tell you the joy in my heart that I already feel for this little boy. I feel very blessed to have a loving and caring husband as well as a network of supportive and loving friends and family. As well as a those who connect with me through this blog. Even though I feel a bit crazed right now with my graduate school coming to an end (trying to finish my Capstone and other projects) and prepping for Baby C, I still can't help but feel very thankful and lucky for where I am right now.


I hope everyone has a very happy and safe Thanksgiving!

Let me know what you are thankful for this year!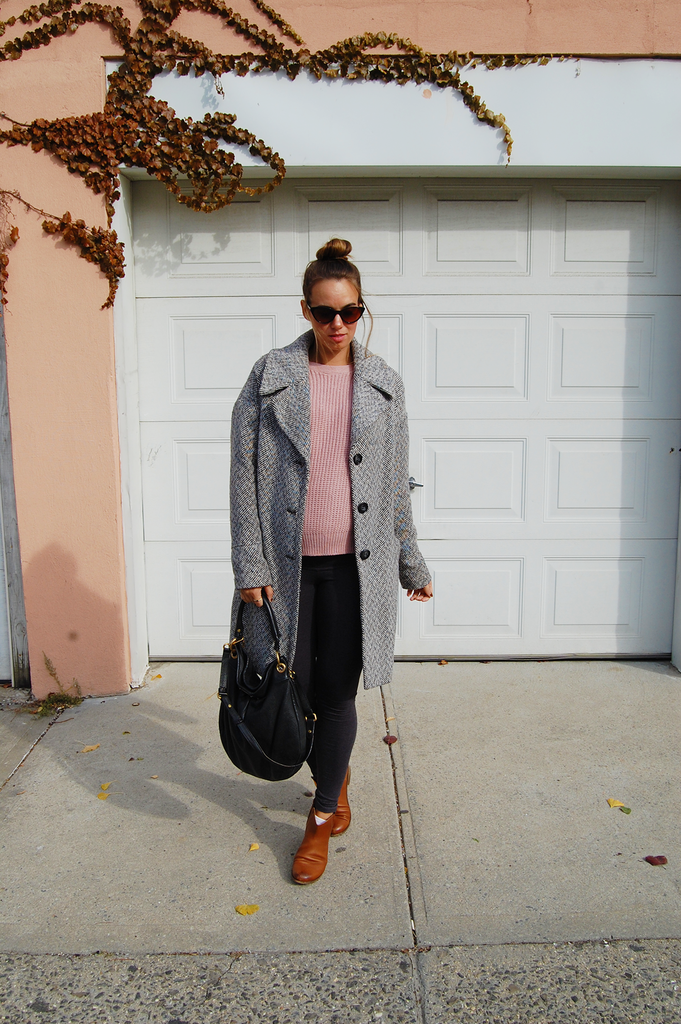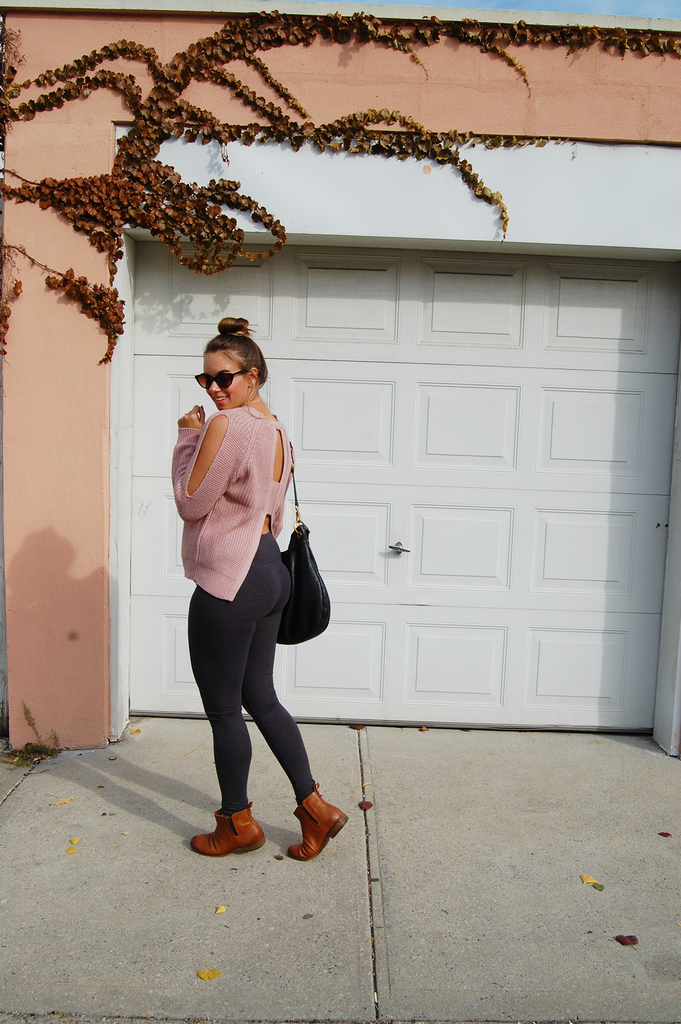 Jacket: William Rast | Sweater: c/o Poof Apparel | Leggings: H&M | Boots: Olukai | Bag: Marc by Marc Jacobs |
Sunglasses: H&M
I've always been a huge fan of leggings, especially on the weekends. Now that I'm four months pregnant I have fully embraced leggings into my wardrobe full time. I have a couple pairs of maternity jeans but there is nothing like a good pair of soft leggings. I'm a fan of the over the belly panels, which isn't surprising since pre pregnancy I was a high waist junkie. I love the extra lift and comfort they give to a growing belly.
I love pairing a long tunic top with a pair of leggings for a work day look and on the weekends a quick throw on and go sweater. I'm not one for spending a lot of money on maternity wear so I have turned to H&M, Old Navy, and ASOS as my go to for maternity clothes.

SHOP MY FAVORITE LEGGINGS: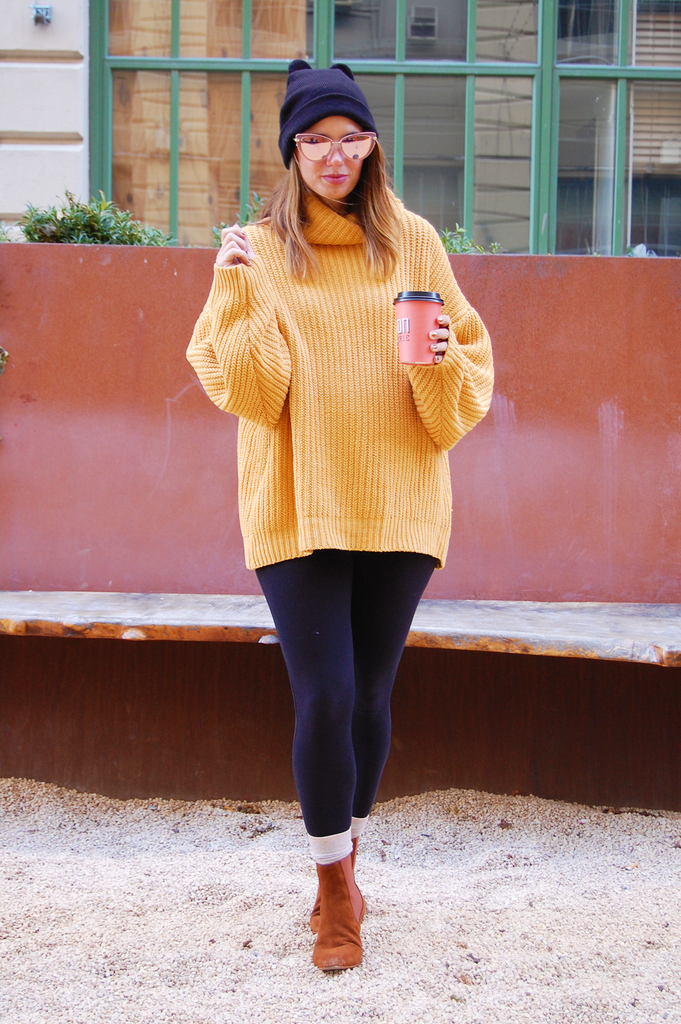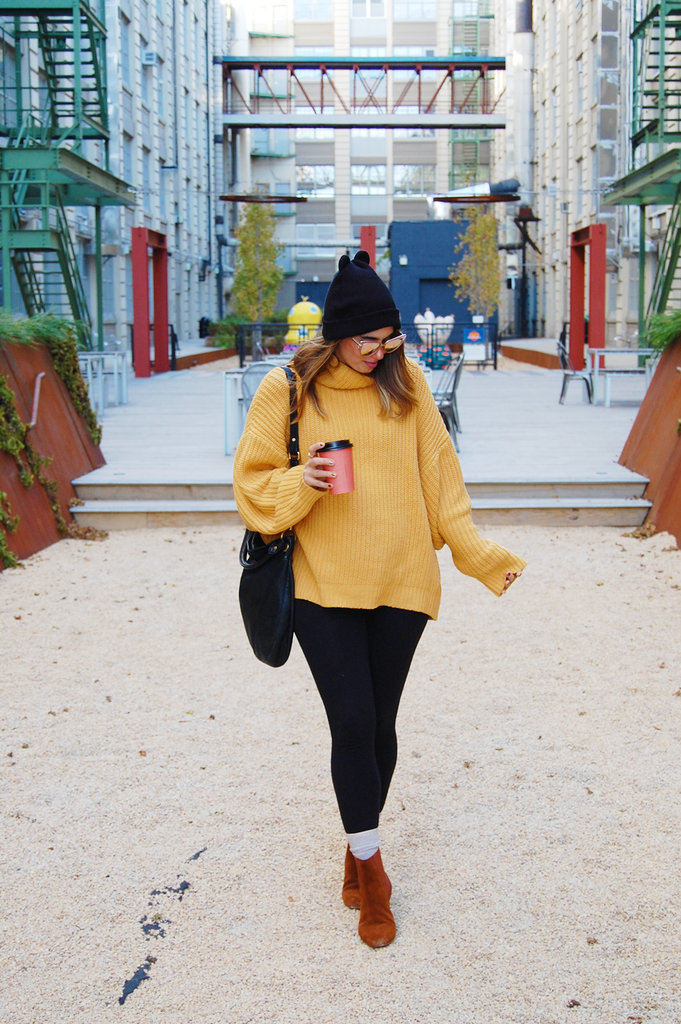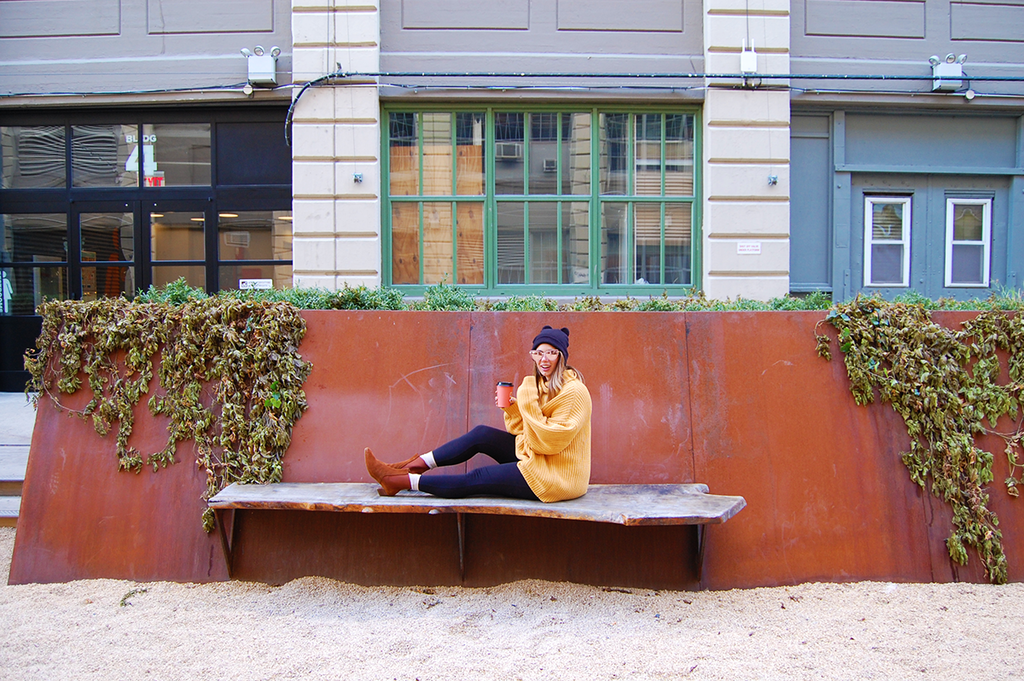 Sweater: Free People | Leggings: Old Navy | Boots: c/o Duo Boots | Socks: Loft | Bag: Marc by Marc Jacobs | Hat: Zara | Sunglasses: NYC street vendor
It's been super cold here in NYC and my body is in shock. Nothing like coming back from 80 degree weather to 30 degree weather. And since now it feels more like winter than it does fall all I want is hot coco. Also might be Baby C talking as well. So on Saturday before we hit up Buy Buy Baby I made the husband make a mandatory pit stop at Colson Pastries for some hot coco. It was exactly what I had been craving all week. Nothing like a cozy oversized knit and hot coco on a cold Saturday.