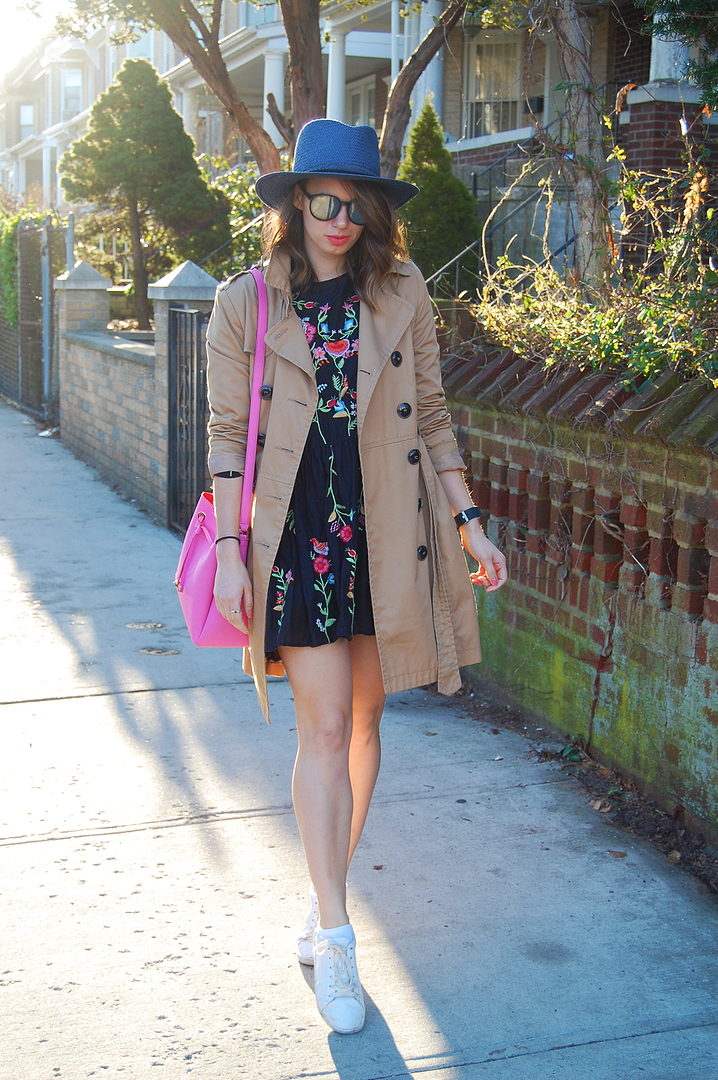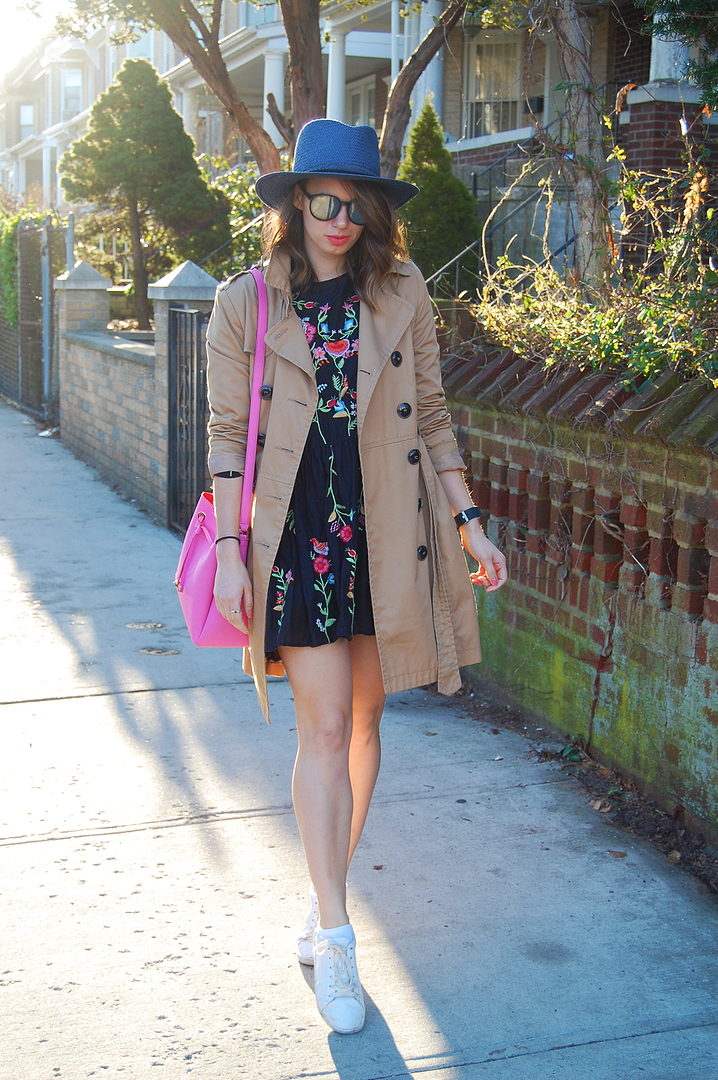 My mom always taught me to pick out my clothes the night before so that I didn't have to worry about it in the morning. Most nights I do plan out my clothes or at least have an idea what I'll be wearing the following day. But...then there are some days that I don't have a clue what I'm going to wear. There some simple hacks that I have picked up for making getting ready for work easier, especially on those I have nothing to wear days.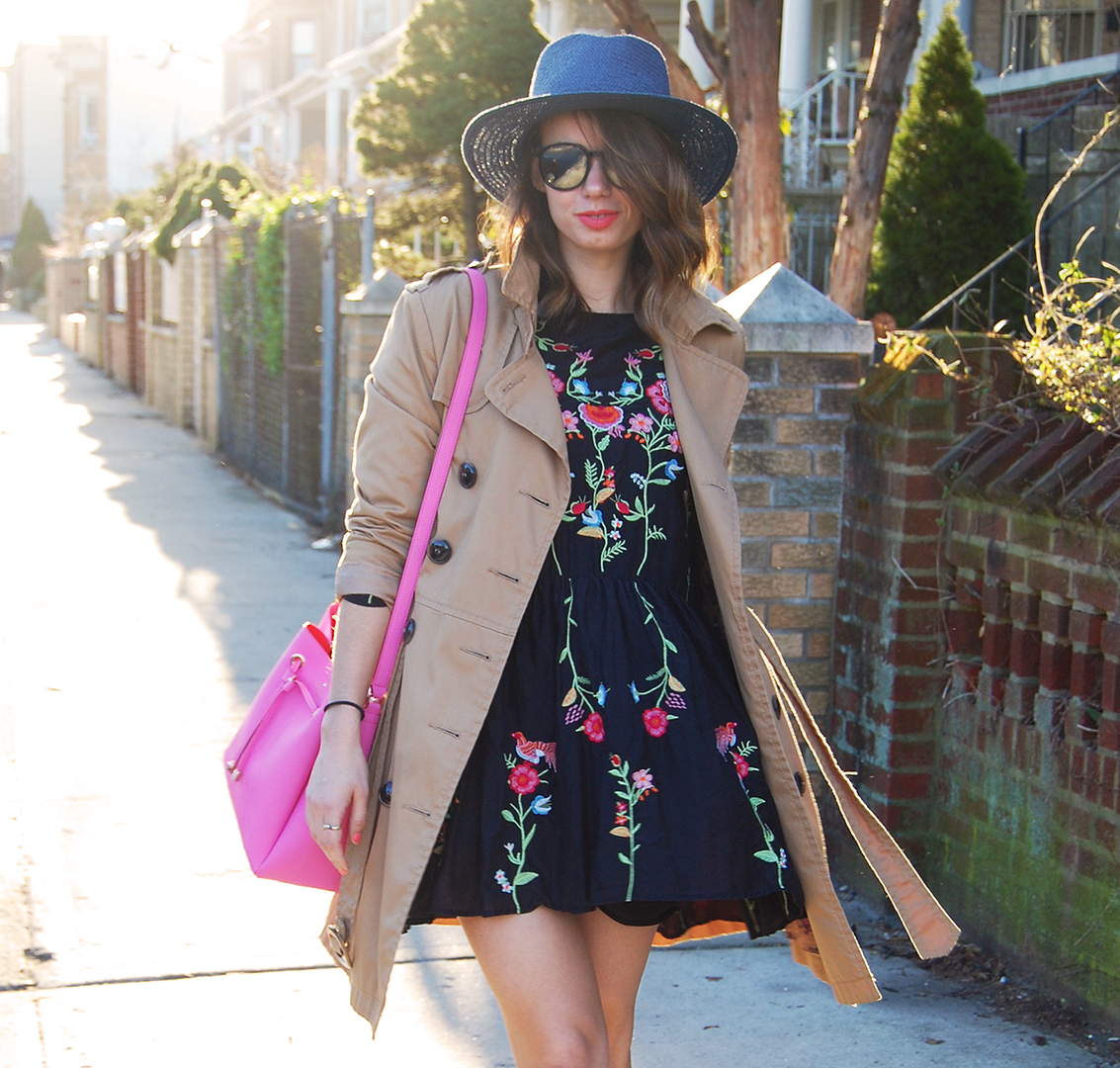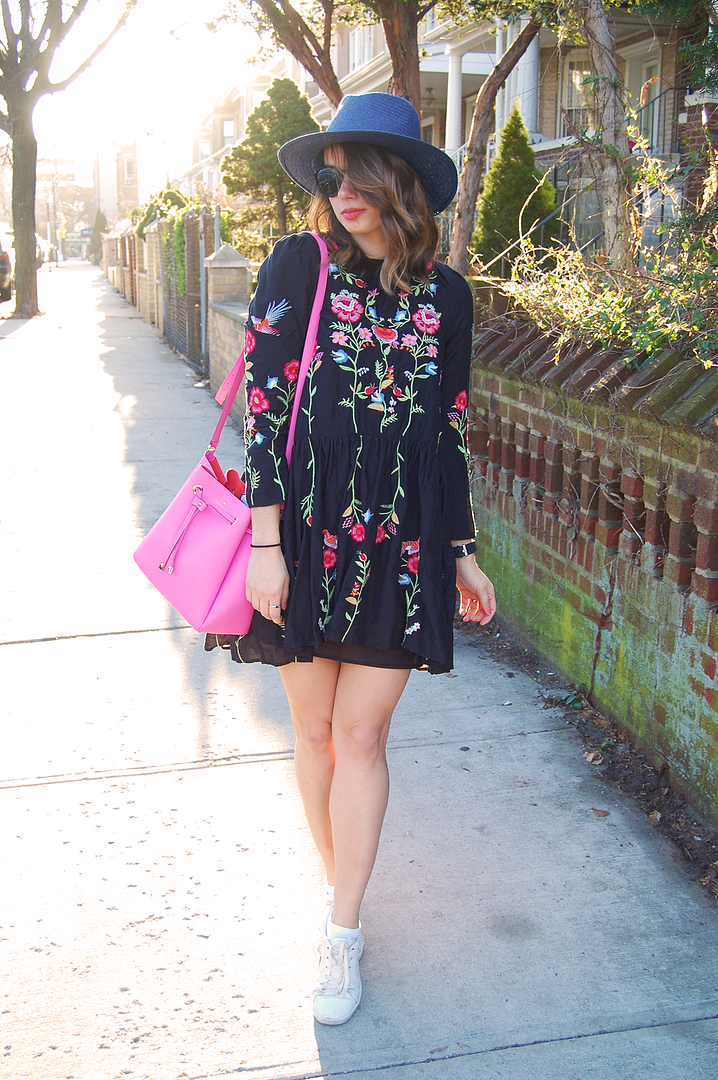 Jacket: H&M | Dress: Zara | Sneakers: Zara | Bag: Kate Space | Hat: Banana Republic | Sunglasses: c/o Boohoo
TRICK #1:
The Go To Dress. Have a dress in your closet that has a little flare to it but that you can wear any time (from work to weekend) with almost anything. For me it's my Zara embroider dress. This dress pairs well with over the knee boots (as seen
here
) but is also perfect for Fridays in the office with a pair of sneaks.
TRICK #2:
Accessories. Simple yet impactful. Hats, jewelry, sunglasses, etc. can be the cherry on top of a look. While I threw everything on and one last look in the mirror I felt like I was still missing something, the hat for this look pulled everything together.
TRICK #3:
Staples. It can be anything from a trench coat to a pair black pumps, these staples are pieces that go with everything. And of course, are timeless. Staple pieces are no brainers and will allow you to go straight to them whenever.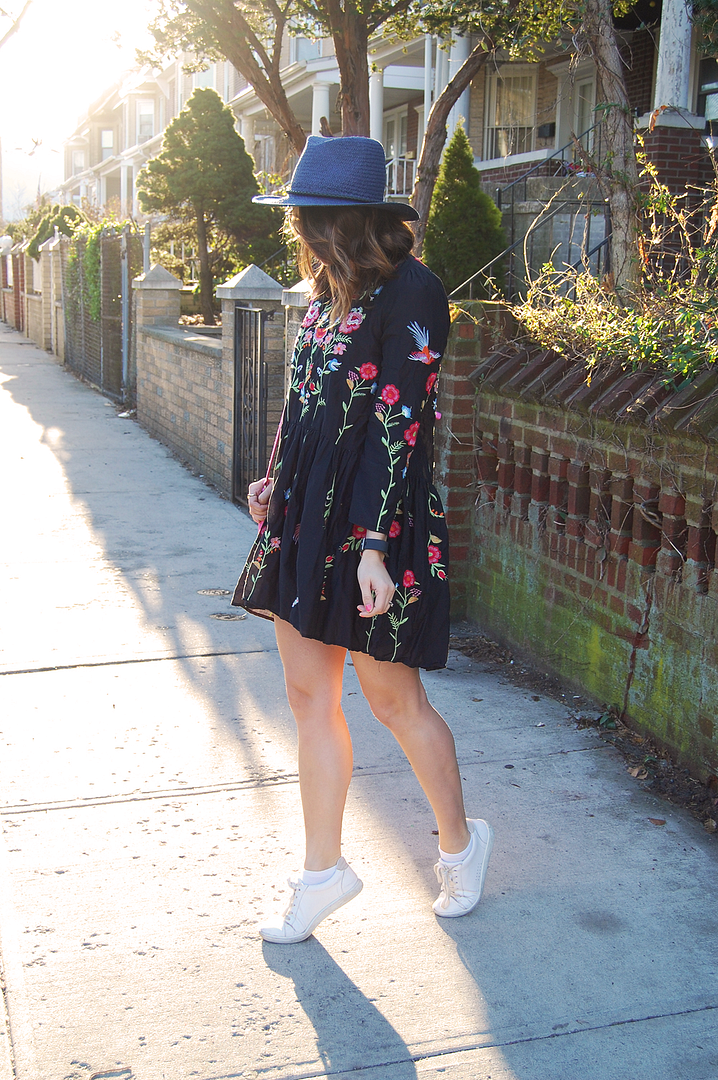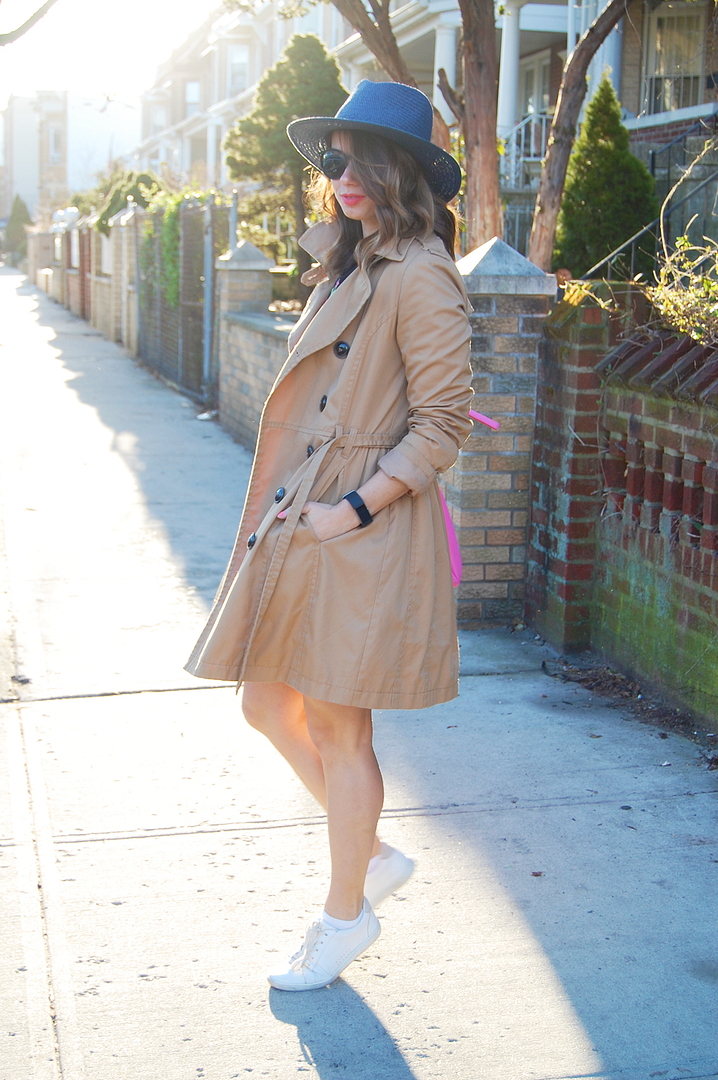 SHOP MY CLOSET MUST HAVES: