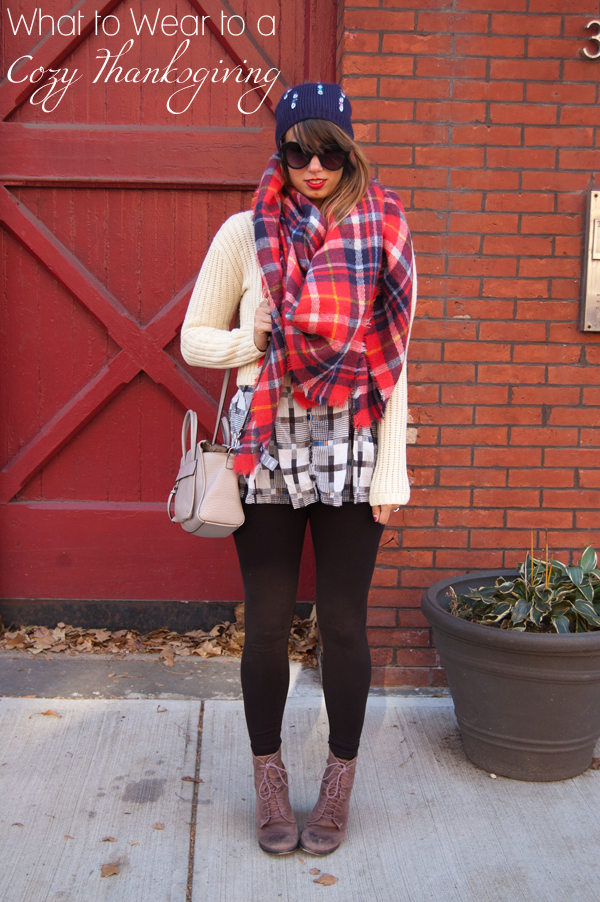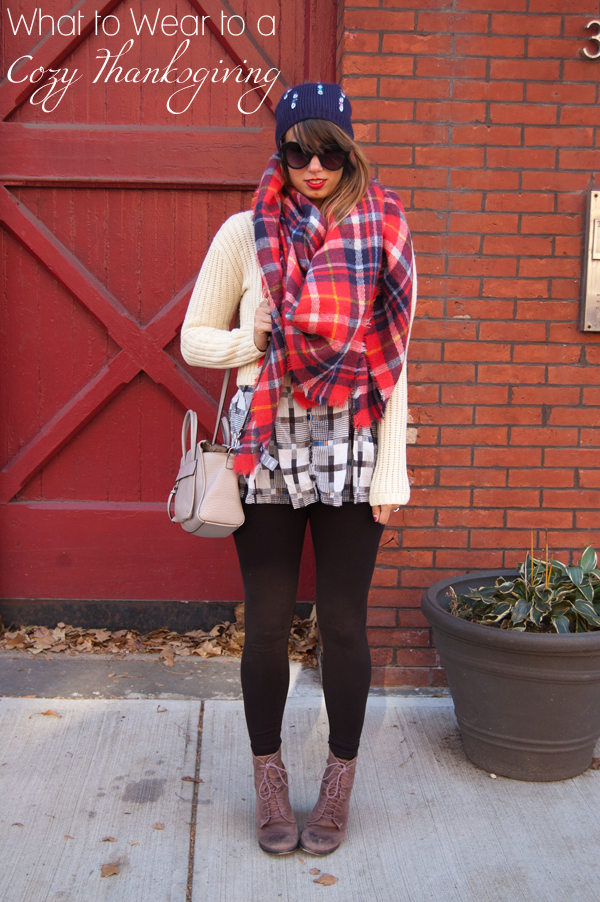 Thanksgiving means spending time with the family...and stuffing your face with as much food as possible. If you like to eat your way through Thanksgiving you need to think functionally and comfortably. Nothing is more comfortable then a pair of leggings. Plus, they are stretchy enough for that food belly. Keep it dressed up with a tunic top, sweater and a pair of boots with a bit of a heel. You can top it all off with my new favorite accessory, the blanket scarf. This look is perfect for the cozy Thanksgiving spent with close family.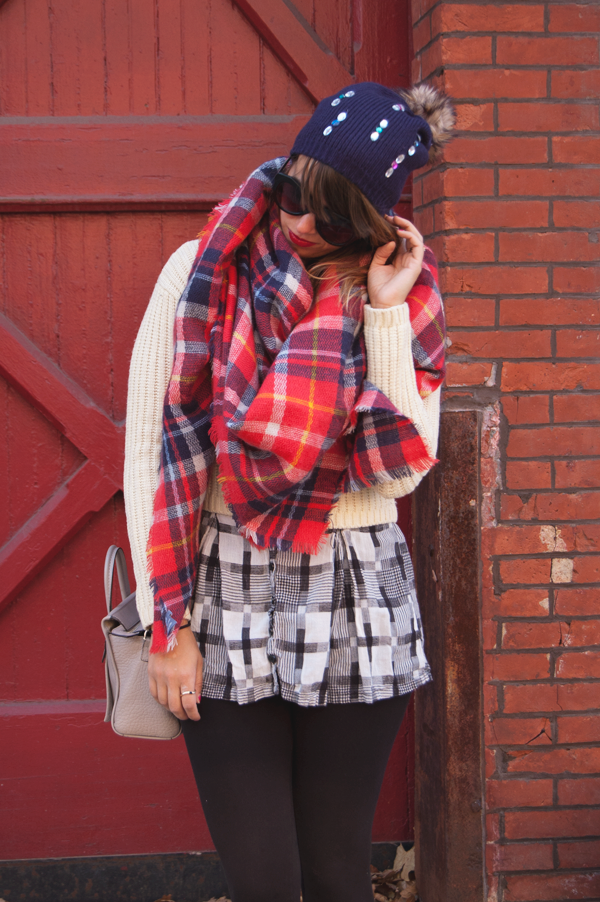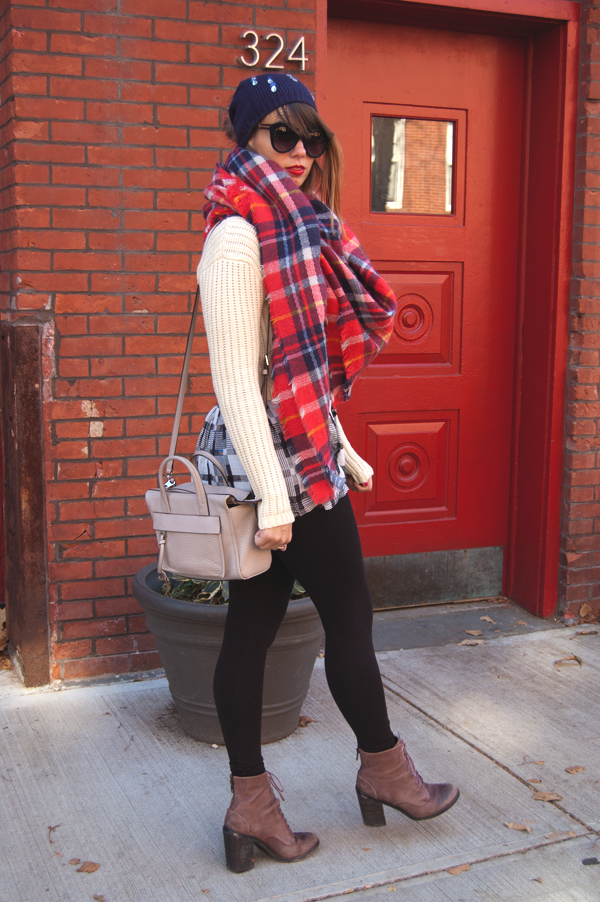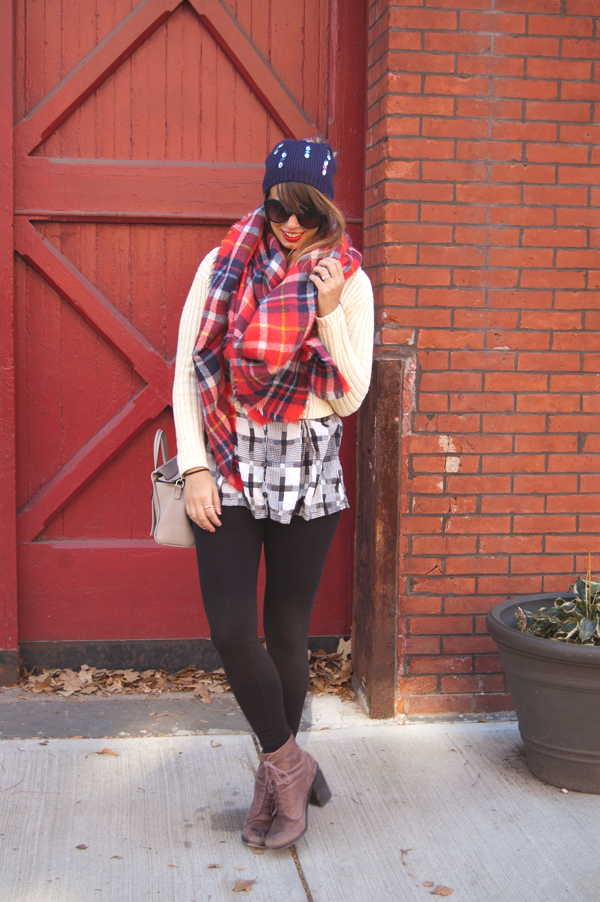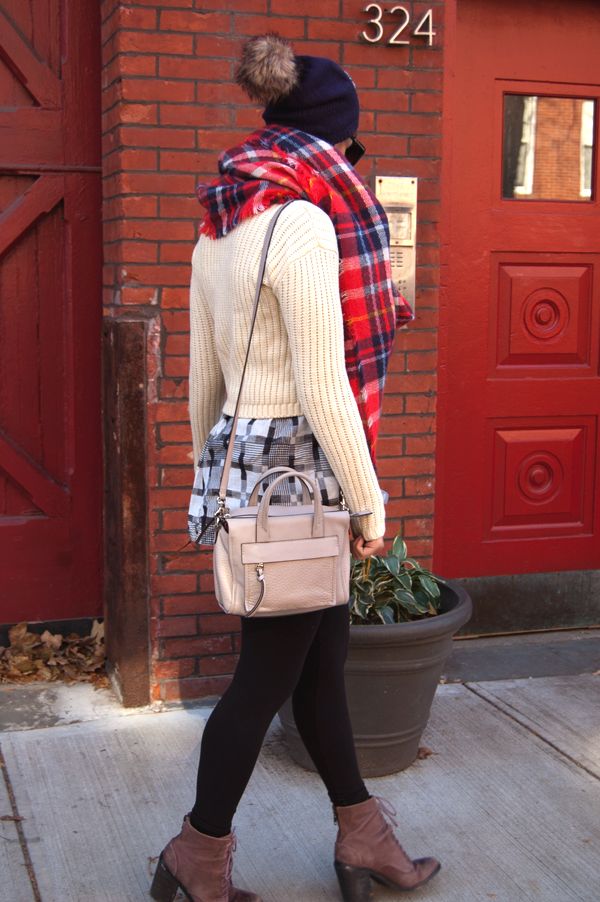 Jacket: William Rast c/o FashionIndie | Sweater: Forever21 | Shirt: Urban Outfitters | Leggings: H&M | Boots: Shoemint | Hat: c/o Aerie (DIY jewels) | Bag: Coach | Sunglasses: Tobi.com | Scarf: c/o Aerie
photos taken by Brian Cavanaugh
I will be spending Thanksgiving with the In-Laws. This year is extra special as not only is it my first Thanksgiving as a married lady, but it's also my nephew's 1st birthday. How lucky is he to share his first bday on Thanksgiving? As it will be a low key Thanksgiving and more then most likely spent hanging with my nephew and a doggie, I'm going super cozy. Cozy for me is all about being comfortable. And leggings are my go to cozy lounging wear that I love dressing up.
What will you be wearing this Holiday season?