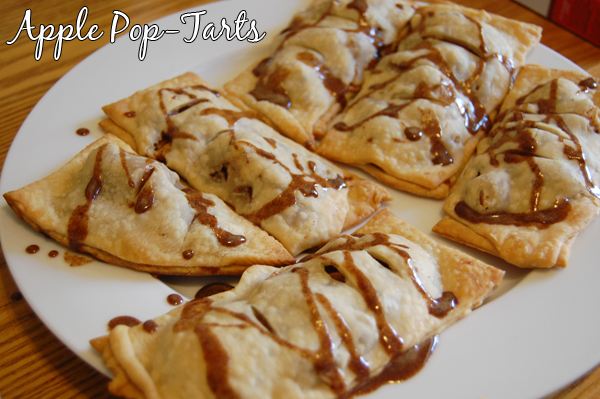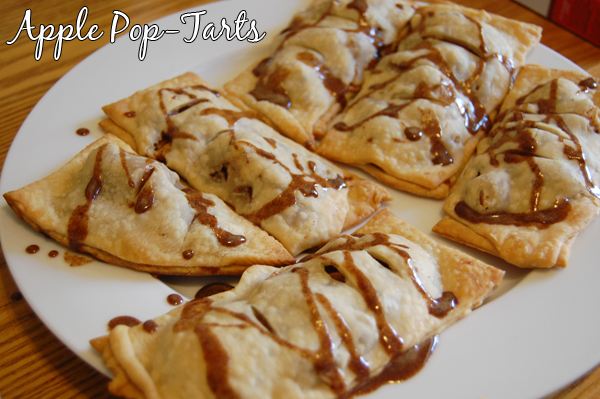 My favorite things to make are morning pastries...as well as eating them. There is just something about having a good morning muffin or pastry with a cup of coffee. This past Sunday I decided to try my hand in making some homemade Apple Pop-tarts for breakfast. These were a complete success compared to my total fail of a dinner the Sunday before last.
Ingredients:
Apple Pop-tarts
- 1 teaspoon of Apple Pie Seasoning
- 1/4 cup sugar
- 1 1/4 tablespoons of flour
- dash of salt (i used a little less then 1/4 teaspoon of salt)
Cinnamon Glaze (*optional*)
- 1 cup of confectioner sugar
- 1 teaspoon of cinnamon sugar (I went a little heavy on the cinnamon)
- 1/2 teaspoon of vanilla extract
- 2-3 tablespoons of water
Apple Pop-tarts:
Step 1. Pre-heat Oven at 425 degrees
Step 2. Peel Granny Smith Apples and finely chop them.
Step 3. Mix your Apple Pie Seasoning, Sugar, Salt and Flour into a bowl.
Step 4. Then mix in your chopped apples. Make sure your apples are evenly coated.
Step 5. Roll out your pie crust on to cookie sheet. Since the Pillsbury Dough Pie Crust come with 2 crust I layered both of them on top of each other, then using a pizza pie crust cutter cut into 6 pieces. Now you have a bottom and a top for your
pop-tarts
.
Step 6. Spread your apples onto your
pop-tarts
Step 7. Close your poptarts by taking to top pie crust
cutout
and crimping the sides.
Step 8. Cut slits into your
pop-tarts
Step 9. Place into oven for 10 to 15 minutes...or until the crust are golden brown.
Cinnamon Glaze (*optional*)::
Step 1. Combine confectioner sugar, cinnamon, and vanilla extract with two tablespoons of water. If you want a thicker glaze add in an extra tablespoon of water.
Step 2
. Mix until blended together.
Step
3. Spoon and drizzle onto pop-tarts
Next time I make these I will cut the apples more finely, I found mine to still be to thick for the pie crust. But none-the-less they still came out delicious. These are up there with my Nutella Croissants.

Would you give these a try?