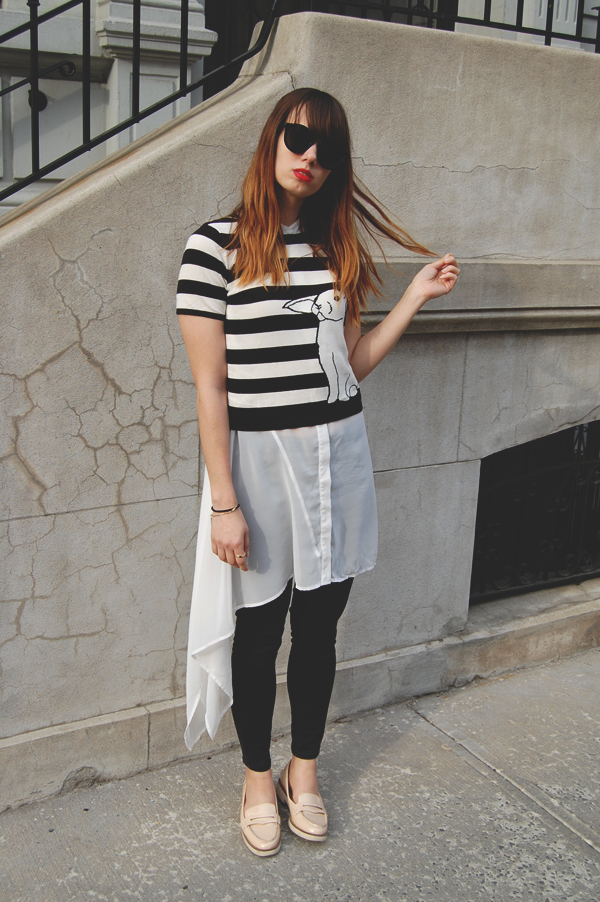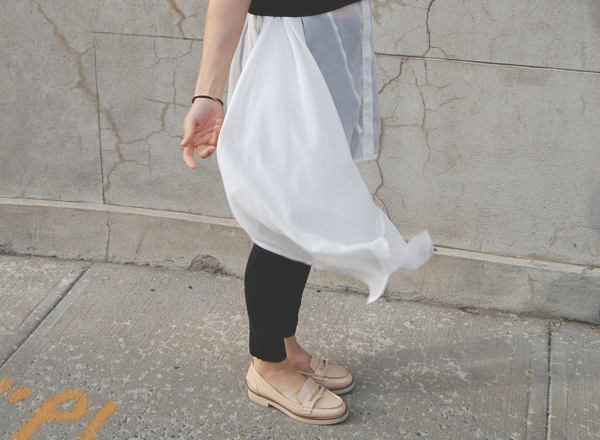 Jacket: Zara | Cropped Sweater: Tibi (sample sale) | Shirt: H&M | Jeans: Zara | Shoes: Zara |
My eye was immediately drawn to this shirt in H&M while taking a walk around the store back in February between shows during NY Fashion Week. It was love at first sight but wasn't an immediate purchase. I actually didn't buy it the first time and then all I could about was this shirt and different looks for the Spring.
The long flowy asymmetrical shirt is better paired with almost nothing or short cropped layers. The short layers are perfect for this unpredictable Spring weather we've been having lately. You can layer it with a cropped sweater or a motorjacket....or both depending on the temperatures. I re-discovered my favorite Tibi shirt again and decided that it was perfect to pair with this H&M top. Simple pair of slip-ons, black jeans and a motorjacket topped off the whole look.
How would you wear a long asymmetrical shirt?