Why has the boyfriend jean become such a hit? They add a sense of casualness. They can be worn with a basic tee and paired with sneakers for a weekend look. Or can be dressed up a bit with a pair of heels and a blazer. I love playing up the tomboy look by adding a boyfriend style blazer with a fitted top and heeled boots. This is the perfect cross between feminine and tomboy.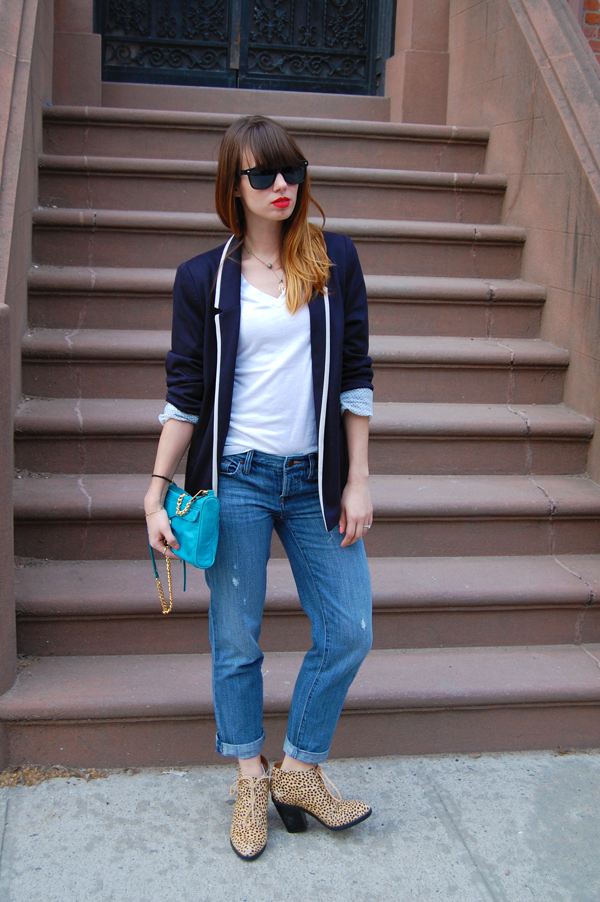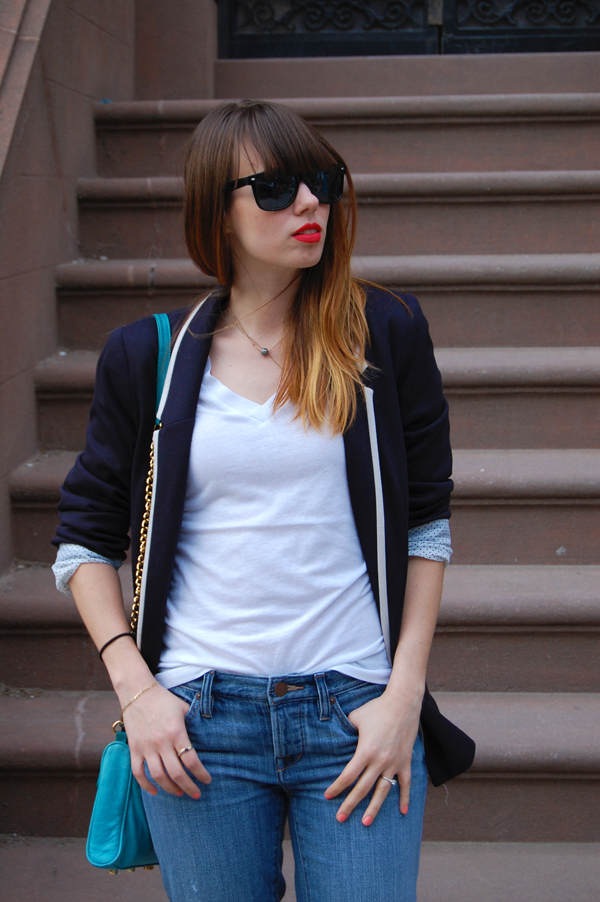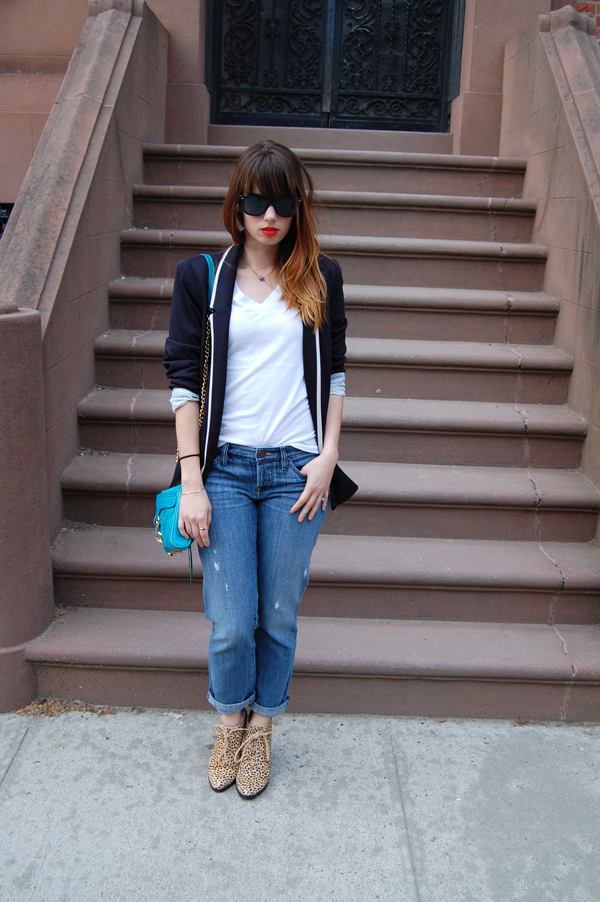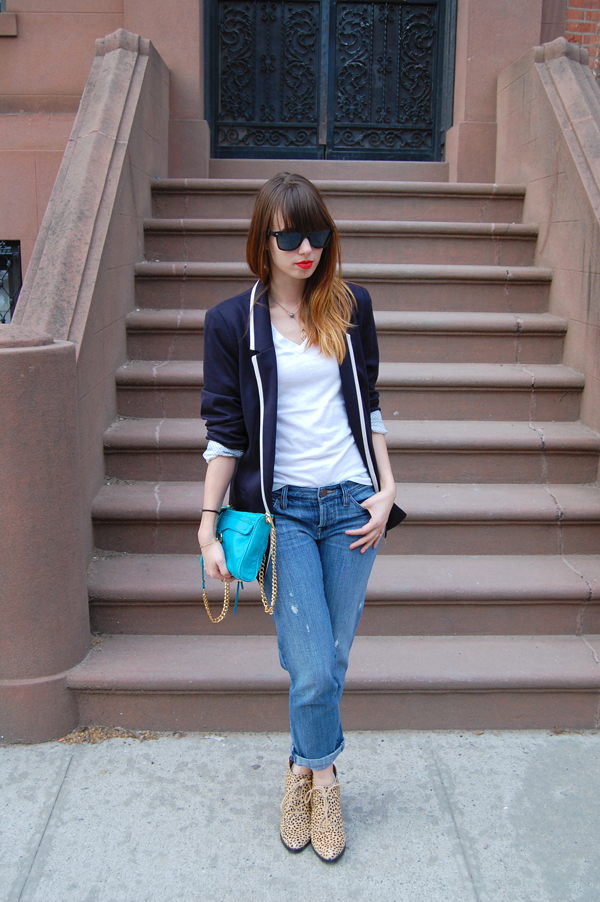 Blazer: c/o Wallis | Shirt: Old Navy | Jeans: LOFT | Shoes: Shoemint | Bag: Rebecca Minkoff |
Necklaces: c/o Bombom Jewelry and Satya | Sunglasses: no names
Here are some thoughts to keep in mind when shopping for the boyfriend jeans. If you have wider or athletic thighs go for a jean that is a bit tighter on top but have a loose bottom. Even though the Gap jeans gave me a problem in the back they do fit great for a gal who has athletic legs. Remember boyfriend jeans are to look relaxed, I know they take some getting use to looking at since we are all use our favorite skninny jeans. Always remember to turn around and look at your back side. Look for how they fit across your back as well as the way your butt looks. Some of these relaxed fit jeans can make your butt look saggy and no one wants a saggy butt. Don't give up hope if you can't find "the one!"
Have you or will you give the boyfriend jean a try?