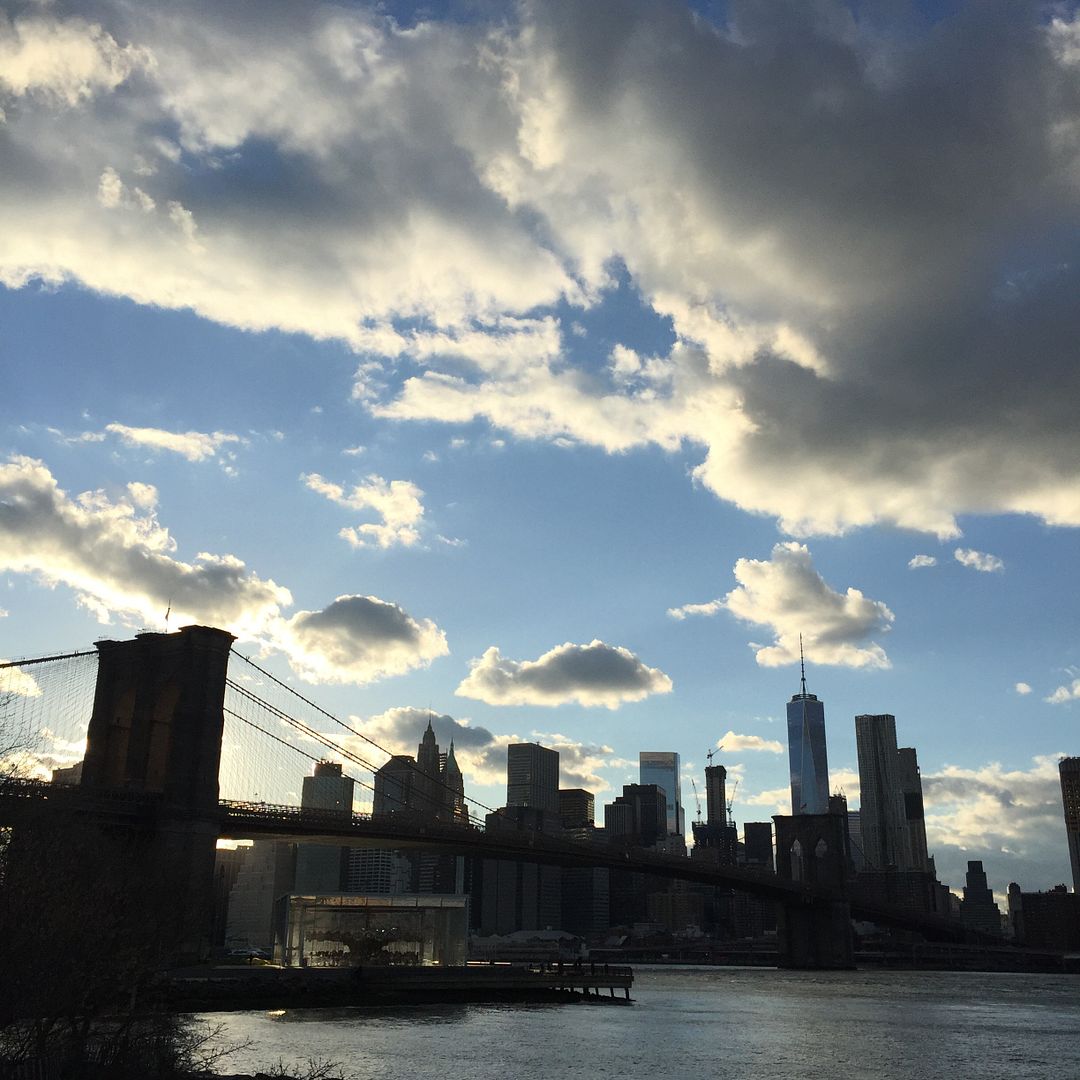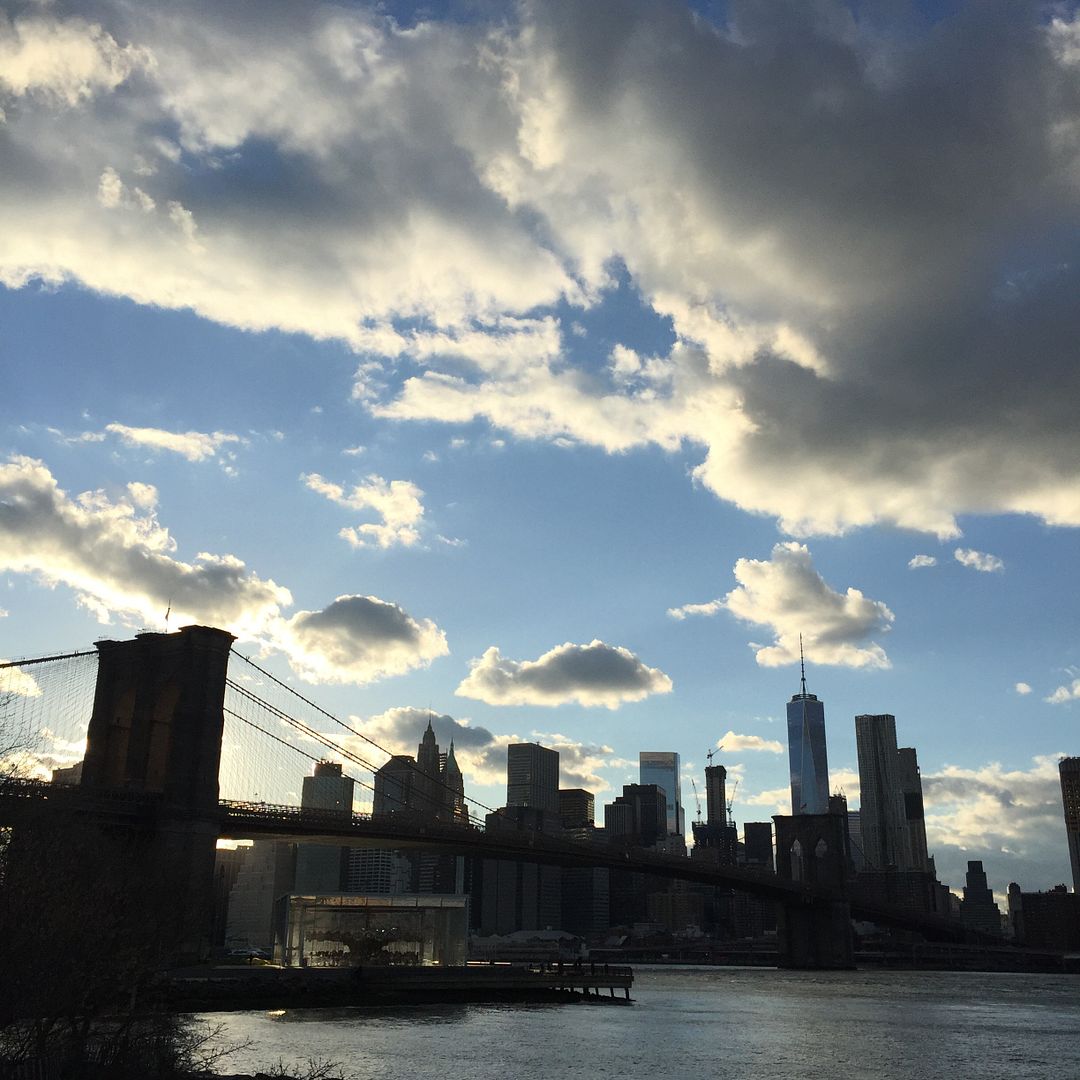 Sometimes it's fun to play tourist in your own neighborhood or city. My husband and I love to take advantage of Brooklyn Bridge Park -- so much so we got married 2 years ago at "Pebble Beach." Within the past 5 years since we've moved into Carroll Gardens we've seen the park dramatically expand. The summer is the perfect time to explore the park and all that it has to offer. There are activities for everyone, from small kids to big kids (aka adults), you can easily spend the whole day there.
Brooklyn Bridge Park
334 Furman St, Brooklyn, NY 11201
THINGS TO DO:
Picnics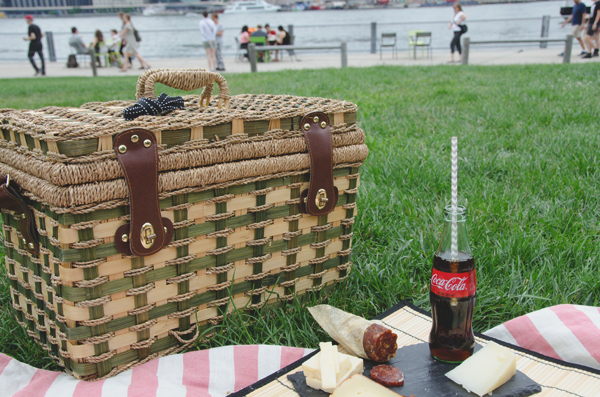 What's more beautiful then having a picnic while enjoying a view of Manhattan and the Brooklyn Bridge? Whether having a picnic for one or for a lot...there's a lot of green spaces to lay out or even little "beaches" to take in the views. You'll find the most green spaces at
Pier 1
. If you're looking for a unique area, to get closer to the East River and a view of the Brooklyn and Manhattan Bridge head to
Main Street
where you'll find Pebble Beach. Or have a picnic on the brand new
Pier 4 Beach
. Unlike Pebble Beach this is more friendly to actually lay out a blanket on and relax East River side.
Bouldering
Under the Manhattan Bridge
If you're an active person or looking to try something new head to
Main Street
for the brand new bouldering wall. My husband and I went down there to check it out and loved it. It's only $9 for an all day pass (you will get stamped and then can come and goes as you please)...This does not include the shoe rental. We spent 2 hours scaling walls and cheering each other on. It was really cool to see people of all ages either trying for the first time or those who are climbers doing it.
Pop-Up Pool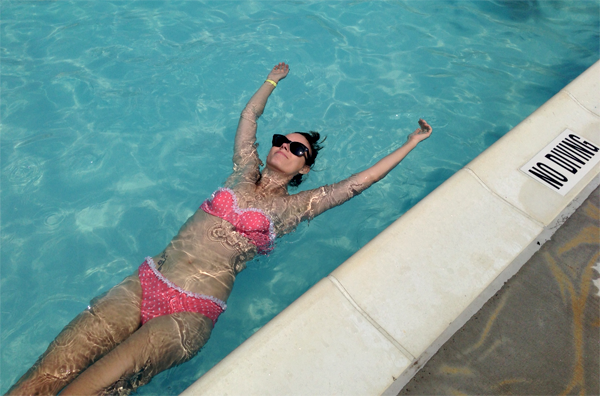 Though this pool is small it's still rather neat to swim while having the view of Manhattan. They have 45 minute swim sessions daily from 10am to 6pm on a first come first bases. Which means get there early before the time you want to swim so you can get your wristband (visit the
website
for more details and time). I love this little pool because not only is it a beautiful clean spot to cool off in the middle of Brooklyn, but they have a lemonade stand that also sells boozy drinks and a little beach area to get your tan on. These areas are open to the public and don't have to be a pool swimmer.
Pier 2
Pier 2 is FULL of different activities for everyone. This houses basketball, handball, bocce, and even shuffleboard courts. They even have a roller rink! The husband and I have been thinking about doing the kayaking that they offer in this area as well.
Where to Eat:
Shake Shack
1 Old Fulton St, Brooklyn, NY 11201
Feeling hungry? Shake Shack can cure all of your hunger pains. Shake Shack to New York is the closest thing we can come to an In-and-Out burger. I always opt for the Double Shack Burger and fries.
Lukes Lobster
11 Water St, Brooklyn, NY 11201
Seafood fan? Okay so
Luke Lobster
is a little on the expensive side but their lobster rolls are just so yummy. The bun is perfectly toasted with butter which goes perfectly with their chilled Maine style lobster. I always get the lobster roll combo, which comes with a drink, chips or slaw and pickle.
Ample Hill Creamery
Pier 1
Ample Hill is a total Brooklyn fixture...I mean after all it's named after a Walt Whitman poem called Crossing the Brooklyn Ferry
What is it, then, between us?

What is the count of the scores or hundreds of years between us?Whatever it is, it avails not-Distance avails not and place avails not. I too lived-Brooklyn of Ample Hills, was mine.
Ample Hill made my list of Best Ice Cream Places in New York (which you can read
here
). The Ample Hill's Brooklyn Bridge Park has a smaller selection of ice creams then what you'll find at their shops. Some of my favorite flavors are: Sweet Cream and Cookies, Pistachio Squared, The Raw Deal and Snap, Mallow, Pop.
WANT MORE?
Janes Carousel
located at Empire Fulton Ferry
Brooklyn Ice Cream Factory
located at the Fulton Ferry Landing
Brooklyn Bridge Wine Bar
located at Pier 1