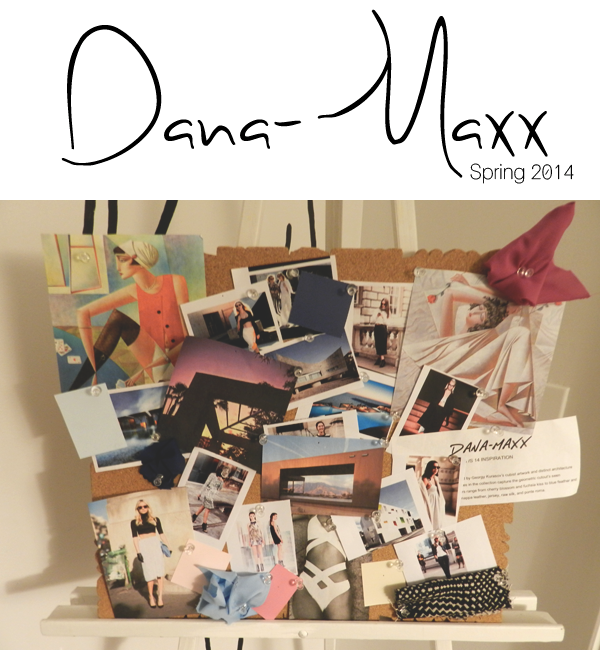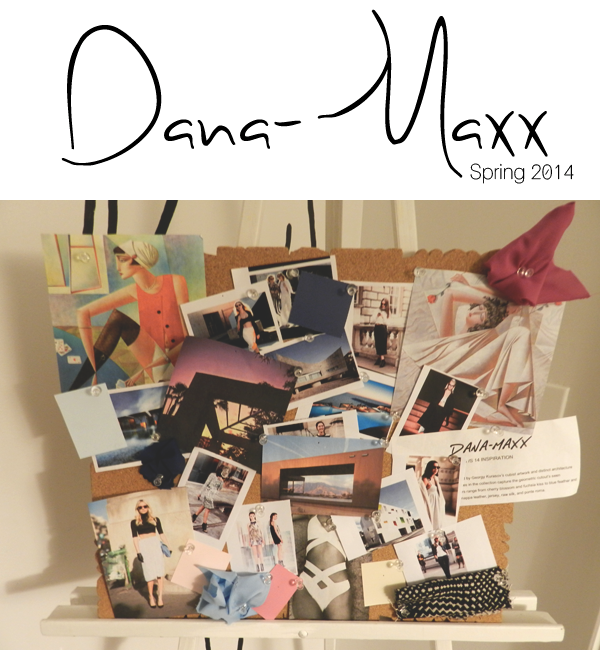 Never have I ever been to a preview hosted in a suite hotel room....up until last week. As I wearily walked into the half open door of of the suite at the Carlton Hotel I was immediately greeted by the smiling face of Dana-Maxx, clothes lined up across the room and offered a cutest named tea of ice-tea, the unexpected fling, brewed by the Big T NYC (with a name like that how could you say no). It's always funny to me how every time I see Dana-Maxx it's like two old friends trying to catch up. We caught each other up on whats been going me wedding updates and her her Spring 2014 line. In Dana-Maxx style the Spring 2014 was full of delicious hues. Feminine dresses tailored perfectly for casual dressing and date nights. The soft loose fabrics and well thought out cut-outs is everything a woman needs for those hot sticky summer days.
My favorite look of all is the dress that looks like a separate. This dress gives you the look of pairing a crop top with a skirt which is great for those woman who would never wear a crop top. It gives the you the coverage you desire but gives you the look that you want. I also love the long vest, it's a two for one. It's something that you can pair of with a pair of pants or wear as a dress. I love that Dana-Maxx knows the woman she is dressing for. That her girl has her finger on the pulse but won't sacrifice comfort for style.
What do you think of Dana-Maxx's Spring 2014 collection?