Top: Target | Shirt: LOFT | Skirt: Zara | Shoes: Forever21 | Sunglasses: LOFT | Bag: Rebecca Minkoff
No matter how old you are whether it's starting a new job or starting school...there are the first day jitters. I started a new job mid this year and now here I am about to start my first day of graduate school...and it's the same first day jitters...as if I was entering kindergarten all over again.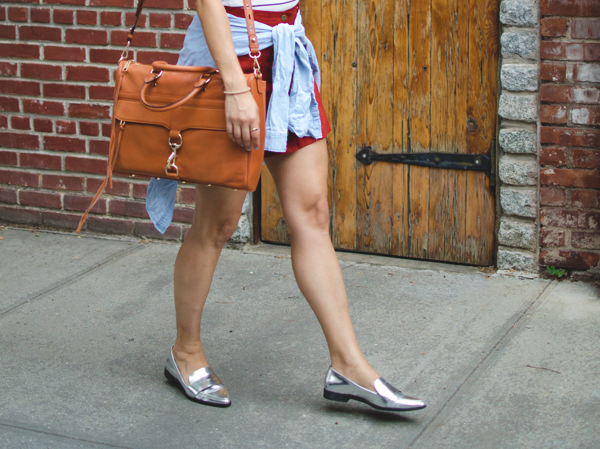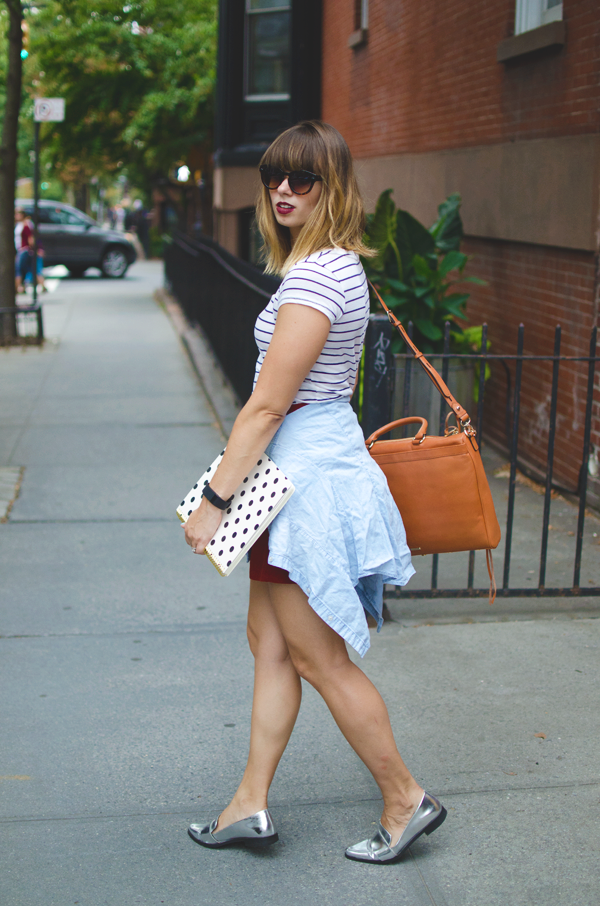 Lets get personal, I will be going back to graduate school at The New School (home of Parsons) to obtain my Masters in Media Management. While attending I still will be working full time. I think the scariest part for me isn't so much school itself as much as it is how I will get everything done...and still have a life. Don't fear I plan on continuing FNYG, but please bare with me. I'm excited for this new chapter. My 20s were probably the hardest years (I can say that now as I approach my 29th birthday). I've quickly learned that being in your 20s is all about self discovery. This is the first time in 17 years you'll not be in school. And I'm sure if you're like me, you thought you'd have everything figured out by the time you were in your mid-20s. Wrong. You are VERY lucky if you know what you want to do, are doing what you want to do, and are happy doing what you are doing. As for me, I didn't know what I wanted to do, I wasn't doing what I wanted to do (whatever that was), and I wasn't happy doing what I was to doing. So I had to DO something about it...that's how FNYG got started. Through blogging I discovered my love for all things social media...unlike many of my younger counterparts social media management wasn't taught in school (Facebook hit my college when I was a junior). So here I am embarking on the next chapter of my life...and I honestly couldn't be more happy and excited. It's the first time in a long time where I feel like everything is starting to come together.
Here's the takeaway...you can't sit around waiting for things to happen...because they won't. Things will not fall into place, jobs won't land on your lap, you need to go out and get what you want. That can mean anything from starting your own online business to going back to school to finding an internship. When something isn't working you need to figure out what it is and fix it. Life isn't going to wait around for you...and it goes by so fast. So do what you need to do in order to reach your goals.