My husband and I have a lot of extra vintage mason jars saved in a bin from our wedding. After viewing some fall decorations on Pinterest I thought it would be nice putting some of the mason jars to use, as well as make our apt more fall like. A lot of the DIY projects included modge podging leaves to mason jars which look quite beautiful but I knew I didn't want to ruin my mason jars. So I took a easier route and filled up some jars with scented pine cones and some with fake leaves from Michael's. Simple but effective.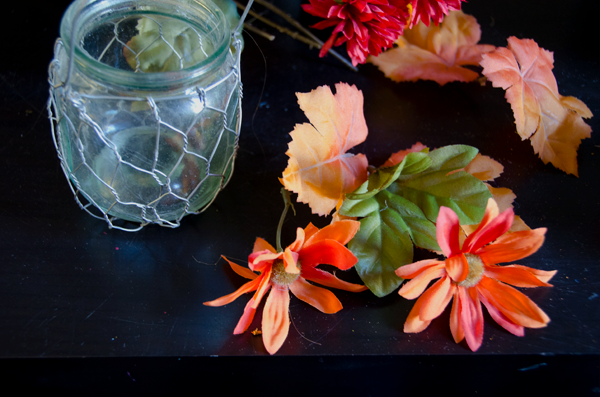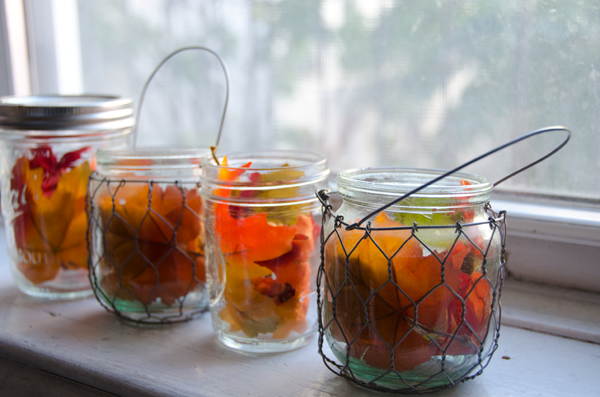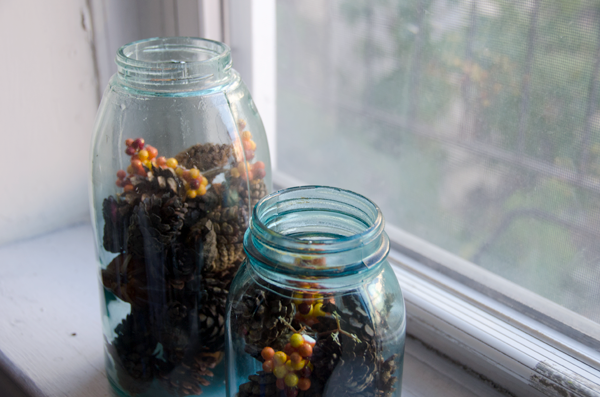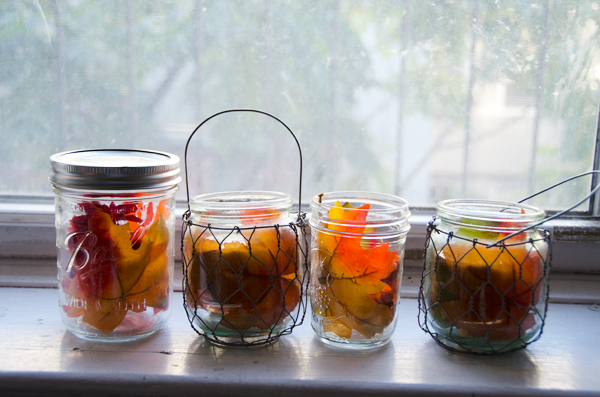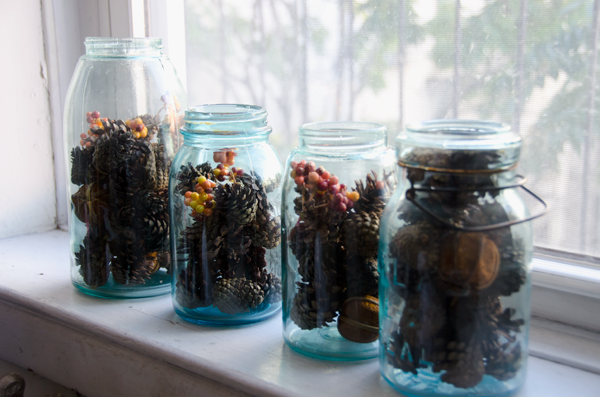 What You'll Need:
- Fake pine cones or acorns
- Fake fall leaves and flowers
- Mason Jars
All you need to do is line the jars you want with leaves. You don't need glue or modge podge to hold them in place. The leaves will be fine folded into the jar. You can place fake tea light candles in them to hold the leaves in place.
These decorations are not only perfect for making your home feel more like fall but also would be perfect center pieces for your Thanksgiving (or Friendsgiving) dinner.
Would you give making these a try?