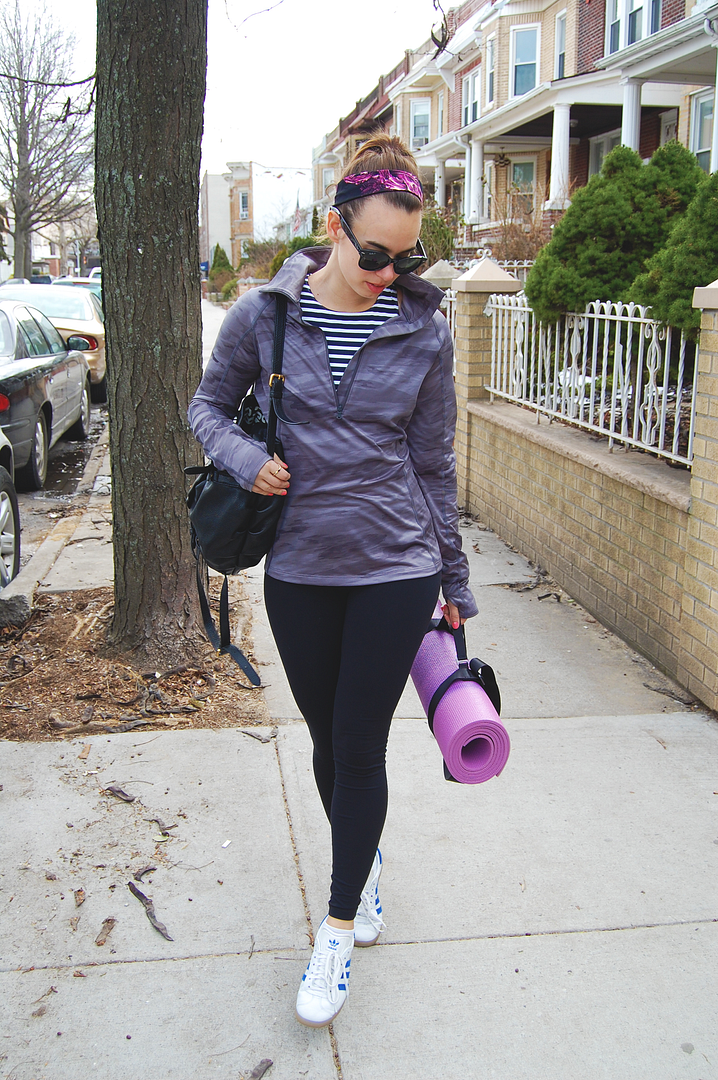 Jacket: American Eagle (similar style here) | Shirt: Under Amour | Crop Top: New Balance for JCrew | Pants: Nike | Sneakers: Adidas | Bag: Marc by Marc Jacobs | Sunglasses: RayBans
Even when it comes to the gym I like to mix prints. I might not wear make-up to the studio but I make it up with my fashion fitness game. Gym clothes can be boring...I would know since 95% of my gym clothes are black and grays...so that's why I like to kick it up a notch by having fun and adding prints. J.Crew's line with New Balance is currently my new fitness craze. They released a line of crop tops that are perfect for you to wear from the on-the-go to the gym/studio. Since we are almost to Spring a layered printed sweater or compression top over a printed crop top adds a little warmth and flare to your gym look.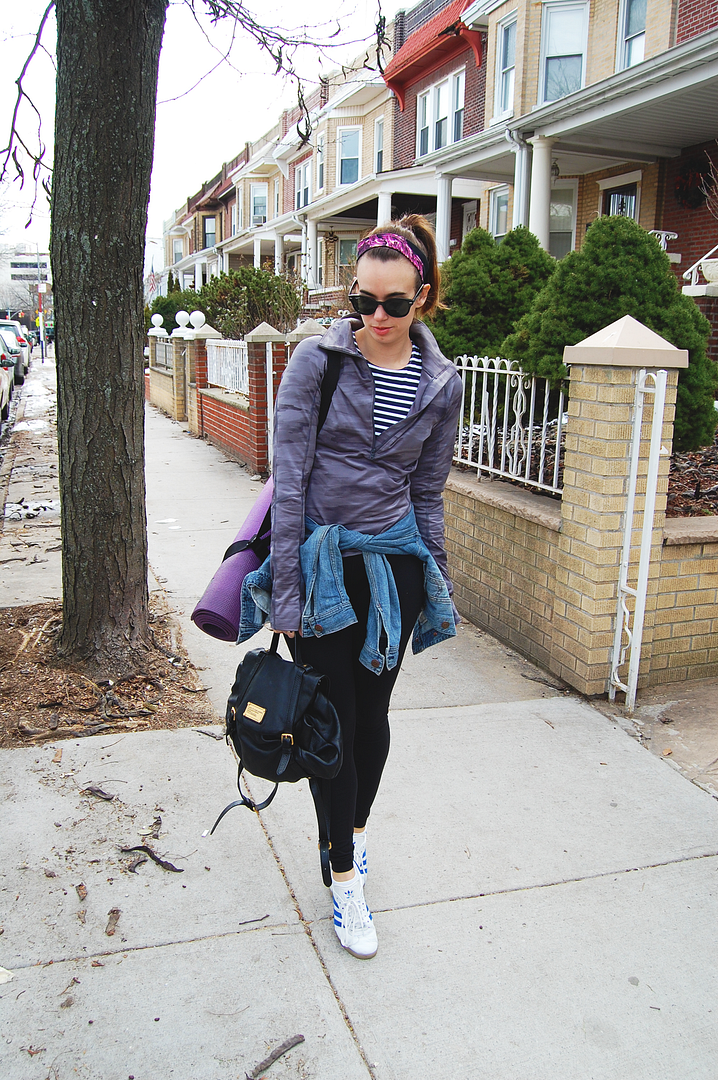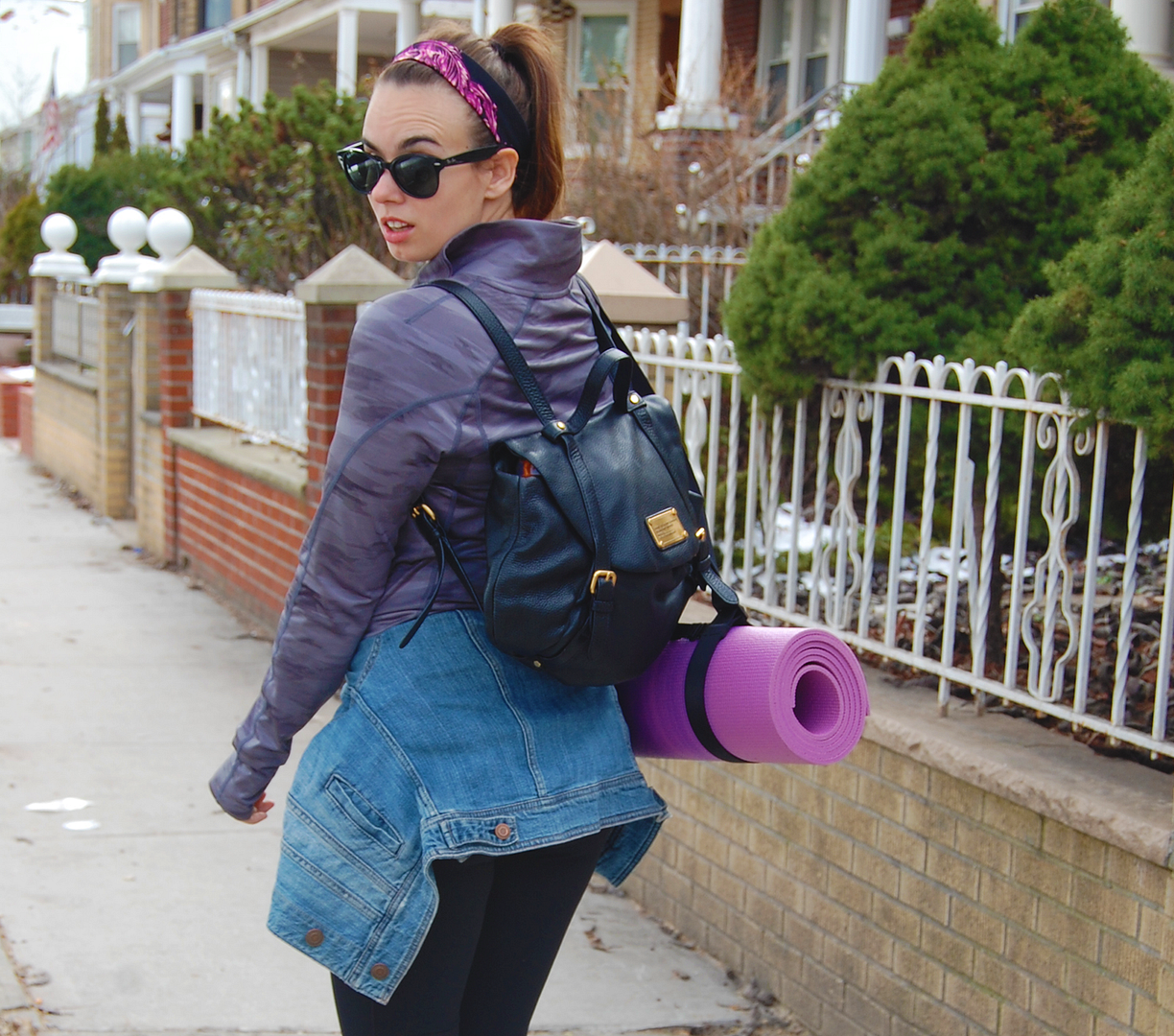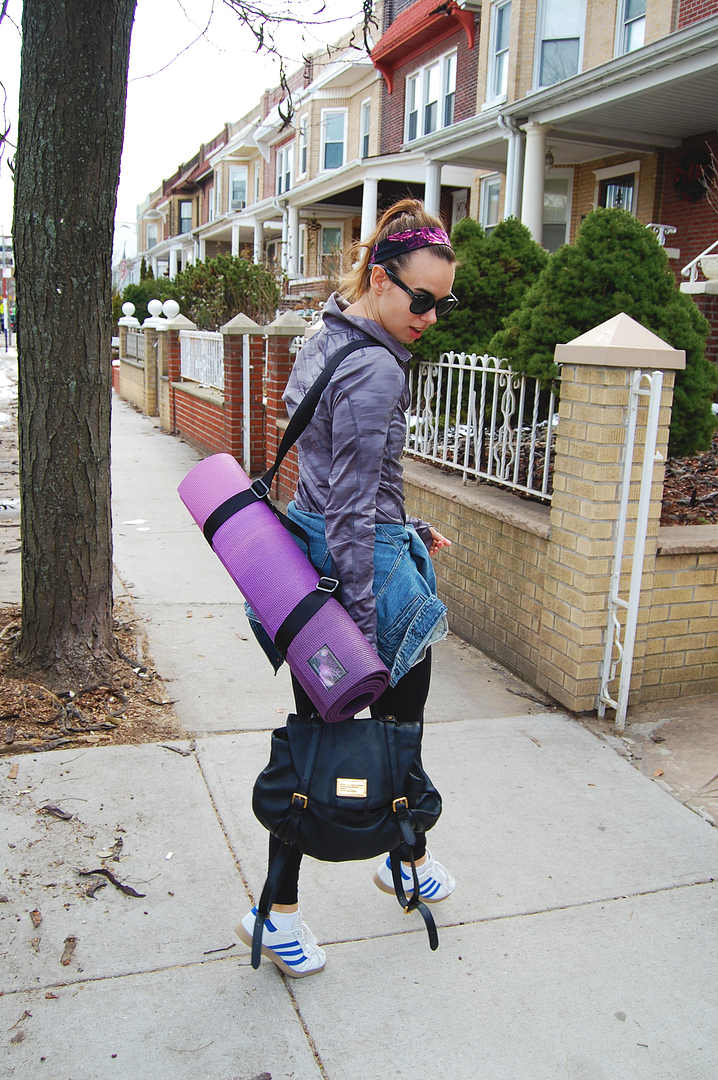 What is your gym style?