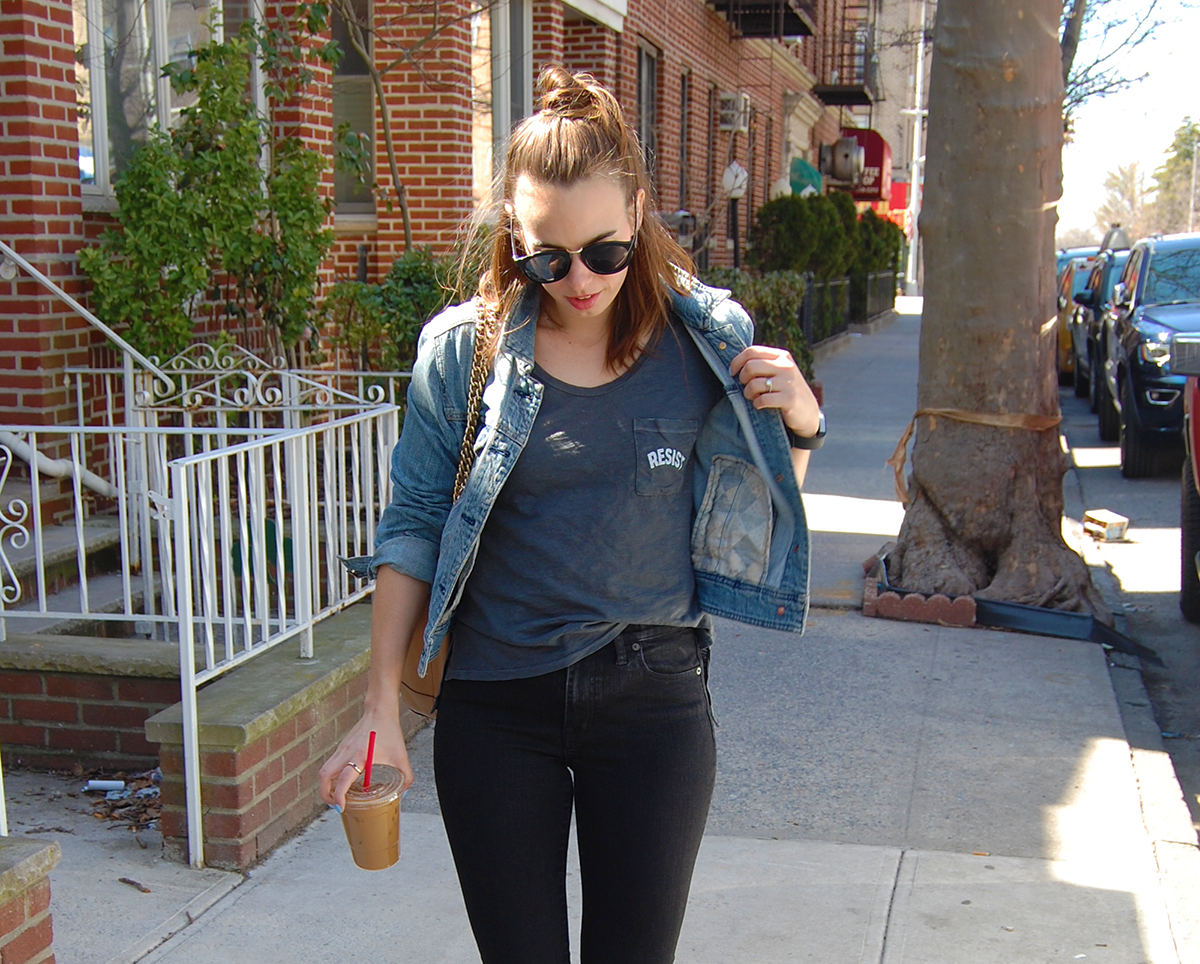 "We are only as strong as we are united, as weak as we are divided."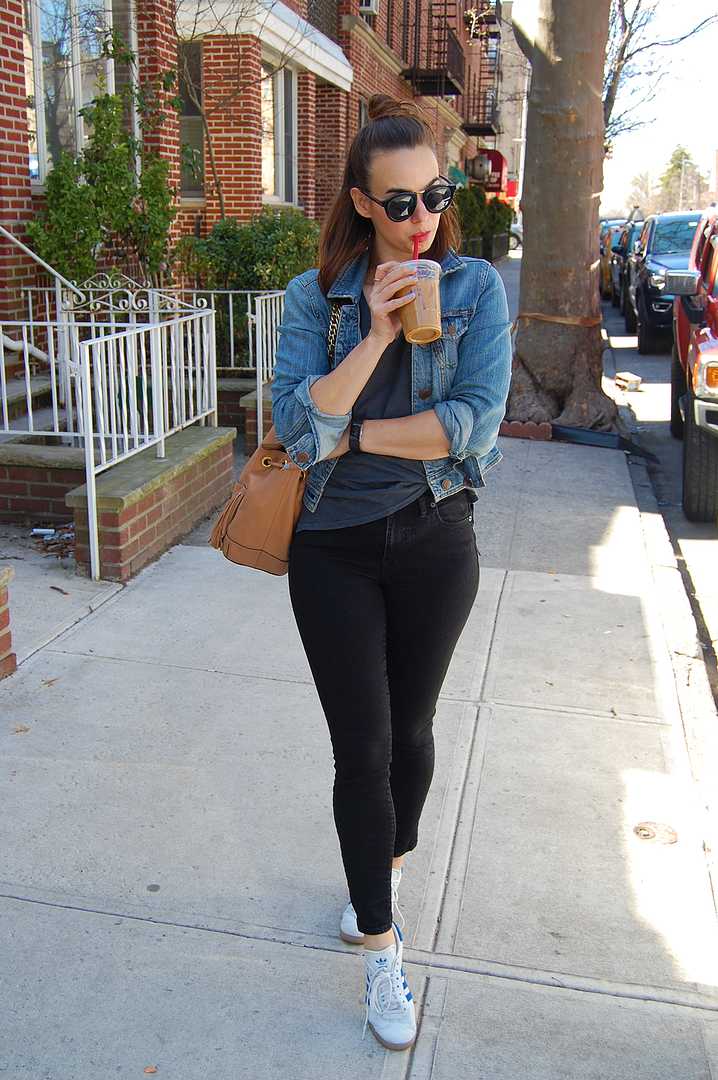 Jacket: American Eagle | Shirt: The Outrage | Jeans: Madewell | Sneakers: Adidas
I've been pretty quite about my political views but I feel the need to share this shop that I found in DC called
The Outrage
. We literally stumbled upon it while walking around Adams Morgan and it could not be more me. I am pro-choice, pro-feminism, pro-love, pro-religious beliefs, pro-culture...basically everything our current administration is not. And though I'm wearing my resistance tee pretty casually on a sunny Sunday afternoon, it is something I stand firmly on and proud of wearing. Even more so knowing I bought it from a company that gives back. At least 15% of all profits on their merchandise go to organizations for different causes. So for example 15% of profits of this resist shirt went to ACLU.
"Dark times lie ahead of us and there will be a time when we must choose between what is easy and what is right."
Don't worry you can shop online as well! And you can see where the donations will be going right in the product description. Shop
here
.