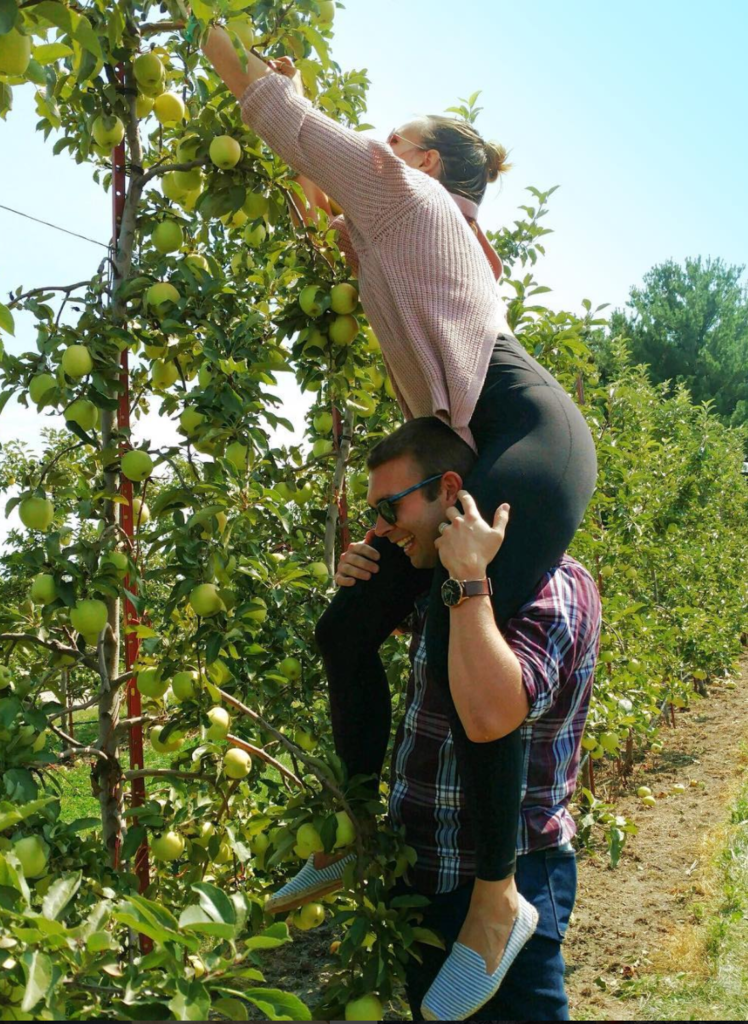 1. Kauai | 2. Apple Picking in Illinois | 3. Georgetown | 4. Beach day at Rockaway Beach | 5. Baby C announcement | 6. Babymoon in Waikiki | 7. Pumpkin Picking in Upstate NY
2017 personally was one for the books. It has been a milestone year for me, from announcing that we are expanding our little family in March 2018 to finishing grad school. Plus, the pure luck of getting to vacation in Hawaii twice and visiting DC as a grown up during the cherry blossom season. We also finally made it back to Chicago to visit my best friend. This year politically has been a rough one, especially when it feels like everyday might be dooms day. But 2017 has personally been a sweet little blessing. And I know that 2018 will just be something truly magical when we have Baby C in our arms.

I hope everyone has a Happy and Healthy New Year! CHEERS!