Christmas is my absolute favorite time of the year. What is there not to love? Hot coco, cookies, lights, glitter, and holiday cheer with friends and family. You couldn't imagine my complete joy of opening a box of fun Christmas sweaters thanks to Poof Apparel. I'm all about fun Christmas apparel because life is too short to not have a little fun. I love that this little polar bear sweater is extra fluffy and soft, plus the bear fit perfectly over my bump.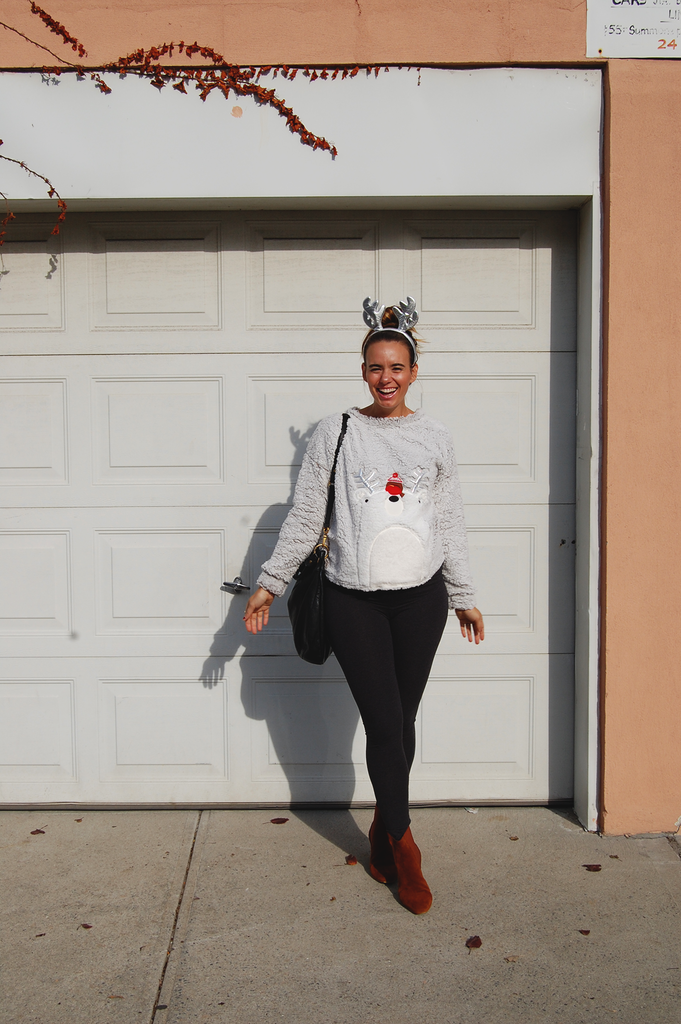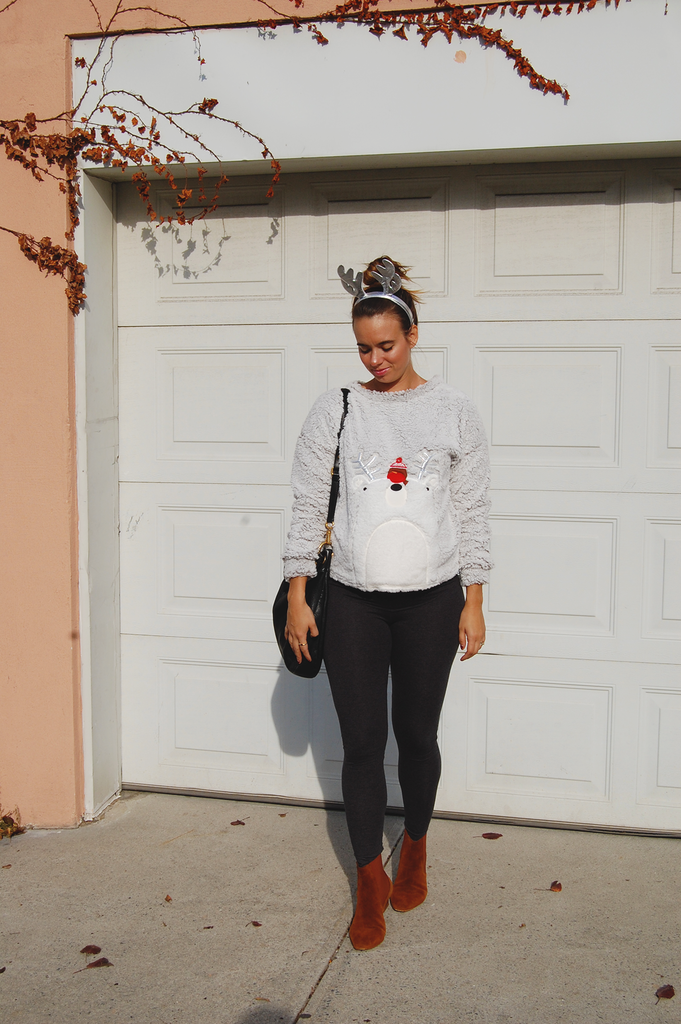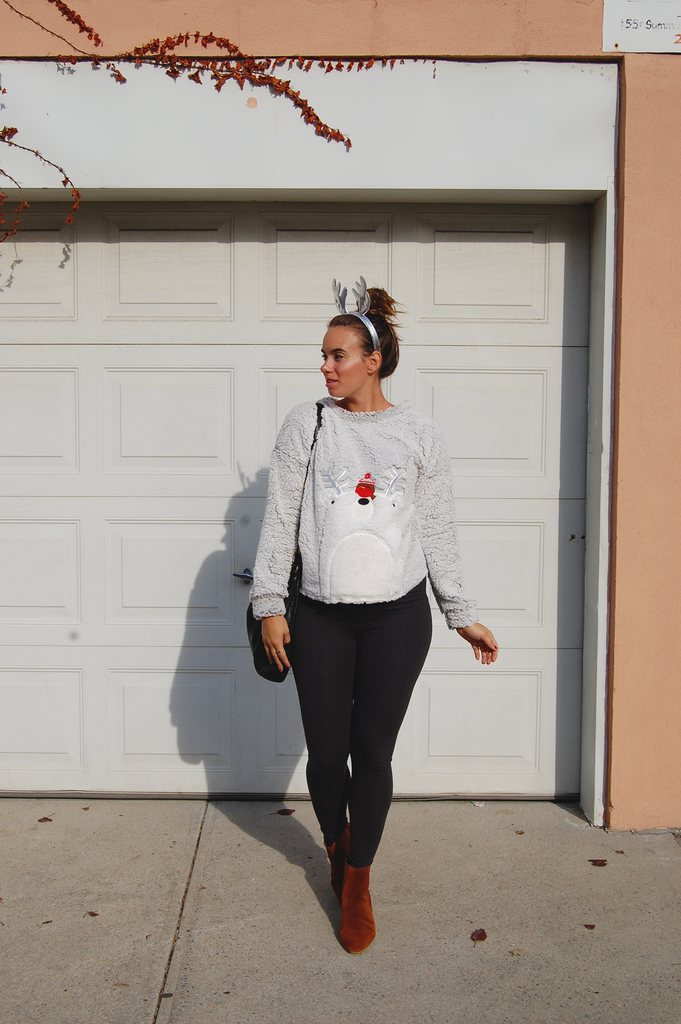 Sweater: c/o Poof Apparel (more xmas sweaters here, here, and here) | Leggings: H&M | Boots: c/o Duo Boots |
Bag: Marc by Marc Jacobs
I look forward to this time of year, not only because of all the goodies but my husband and I have started our own little family traditions which include over decorating our apartment, trimming the tree while listening to xmas music and drinking hot apple cider, and having an at home Christmas Eve dinner. I can't wait to start new ones with Baby C. On Black Friday I found the cutest plate and glass set for Santa. I can't wait to have Baby C leave cookies out for Santa on it.
What are your favorite Holiday traditions?