Bad hair day? Greasy hair? Or just a case of bed hair don't care? Well the turtleneck hair tuck is the perfect solution for all of these hair dilemmas. The tuck gives you the fake bob look while hiding your hair's secrets. This hair-do is perfect for a weekend look with boyfriend jeans...or for those mornings where there just isn't enough time to shower or to do your hair. I can't get enough of this look this fall/winter.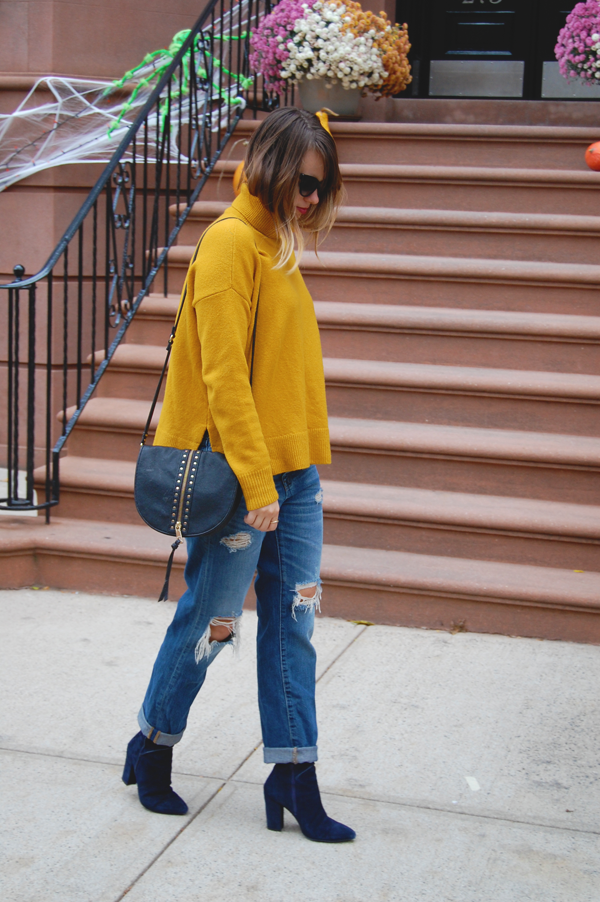 Sweater: LOFT | Jeans: Madewell | Boots: c/o Ted & Muffy | Sunglasses: Feathers Boutique | Bag: c/o R&Em
Would you rock this do?