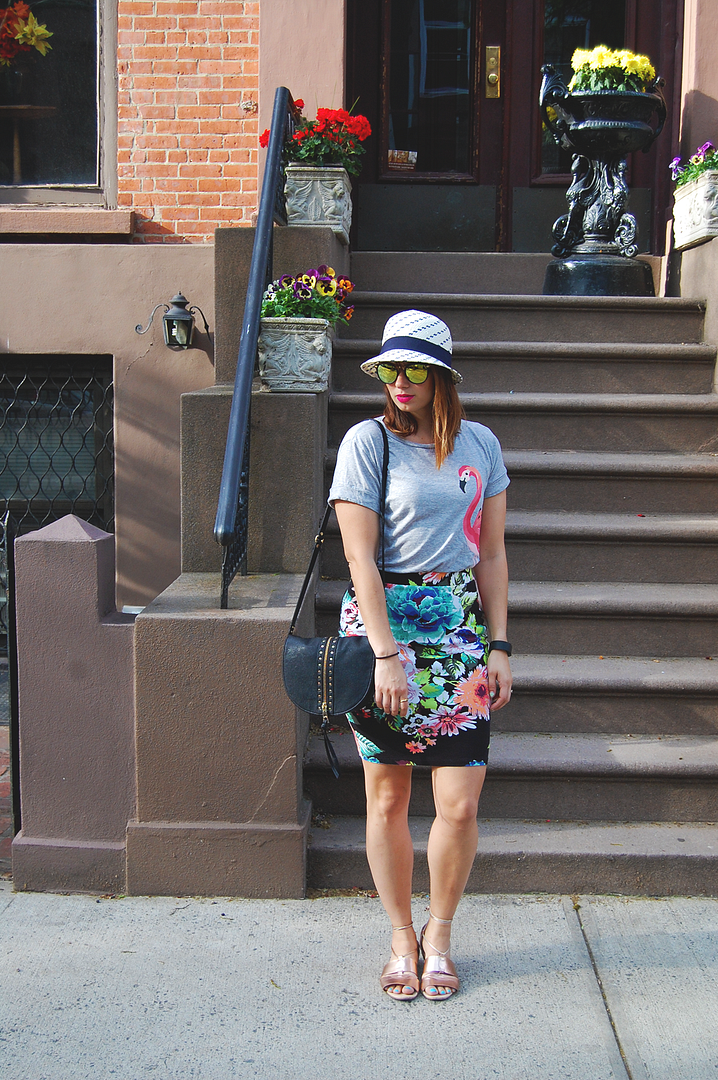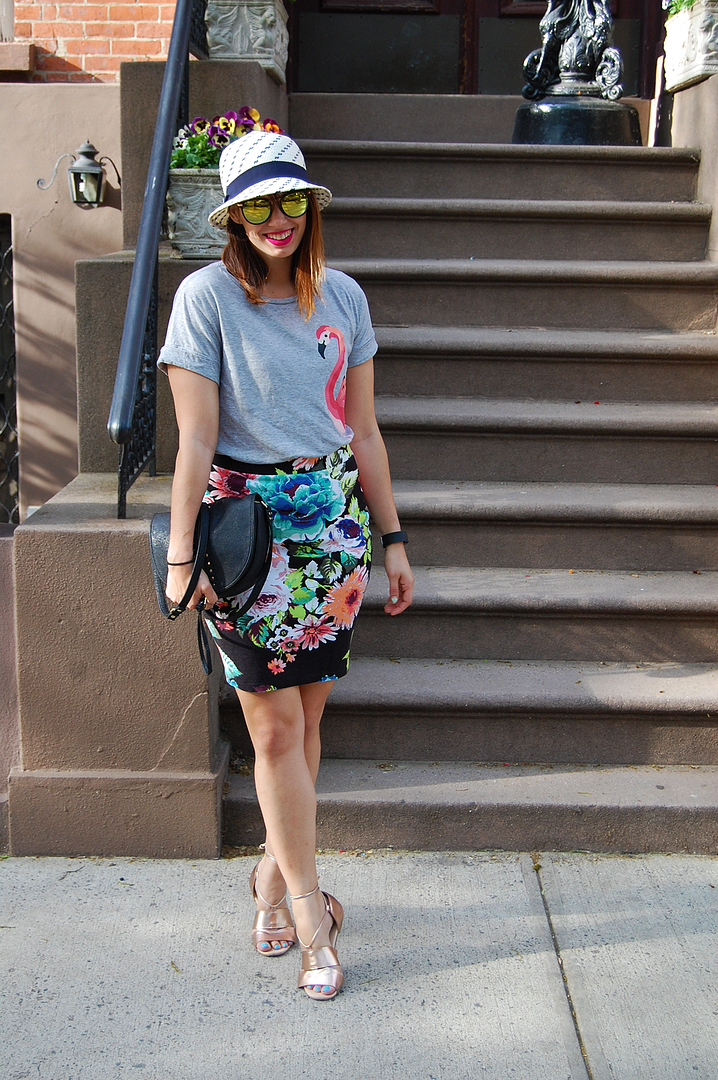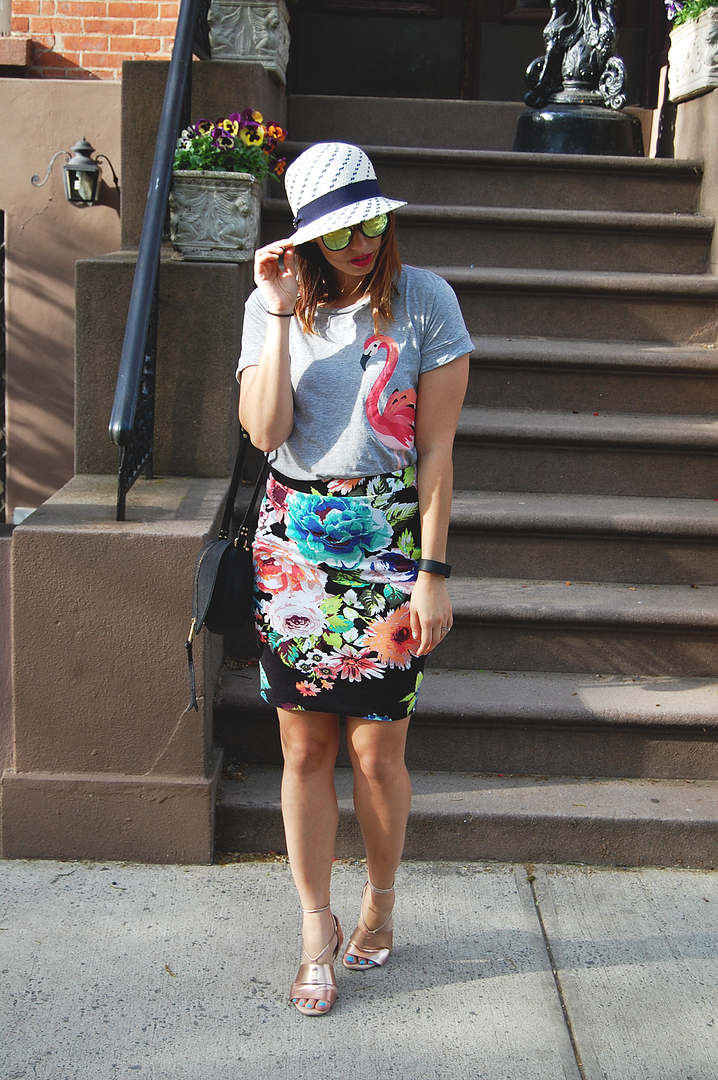 Shirt: Kate Spade | Skirt: H&M | Shoes: Dollhouse | Hat: Calvin Klein | Sunglasses: Aldo | Bag: c/o Remi & Emmy
Memorial Day Weekend is almost here...and that means Summer is almost here...well at least to me it does. All I can think about is colorful prints, beach days, ice cream cones, and frozen boozey drinks. What I'm looking forward to are the small vacations that the husband and I have lined up this summer....and the major at the end of August (Paris & Florence!).
Checkout out some vacation ready prints:

What are you looking forward to this Summer?