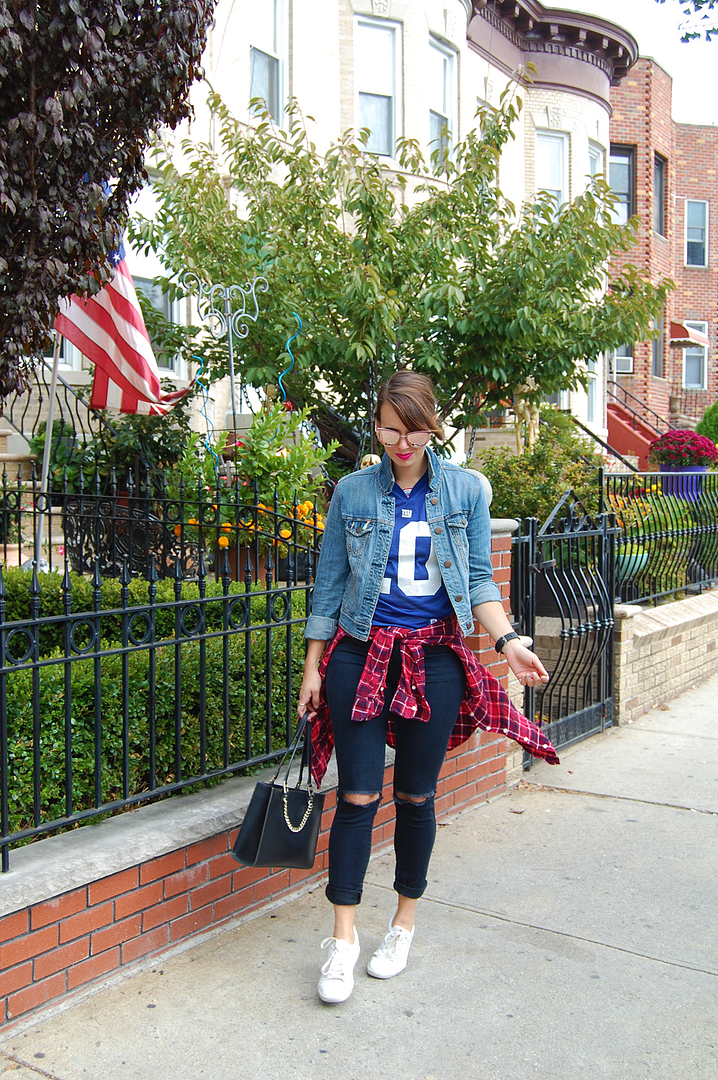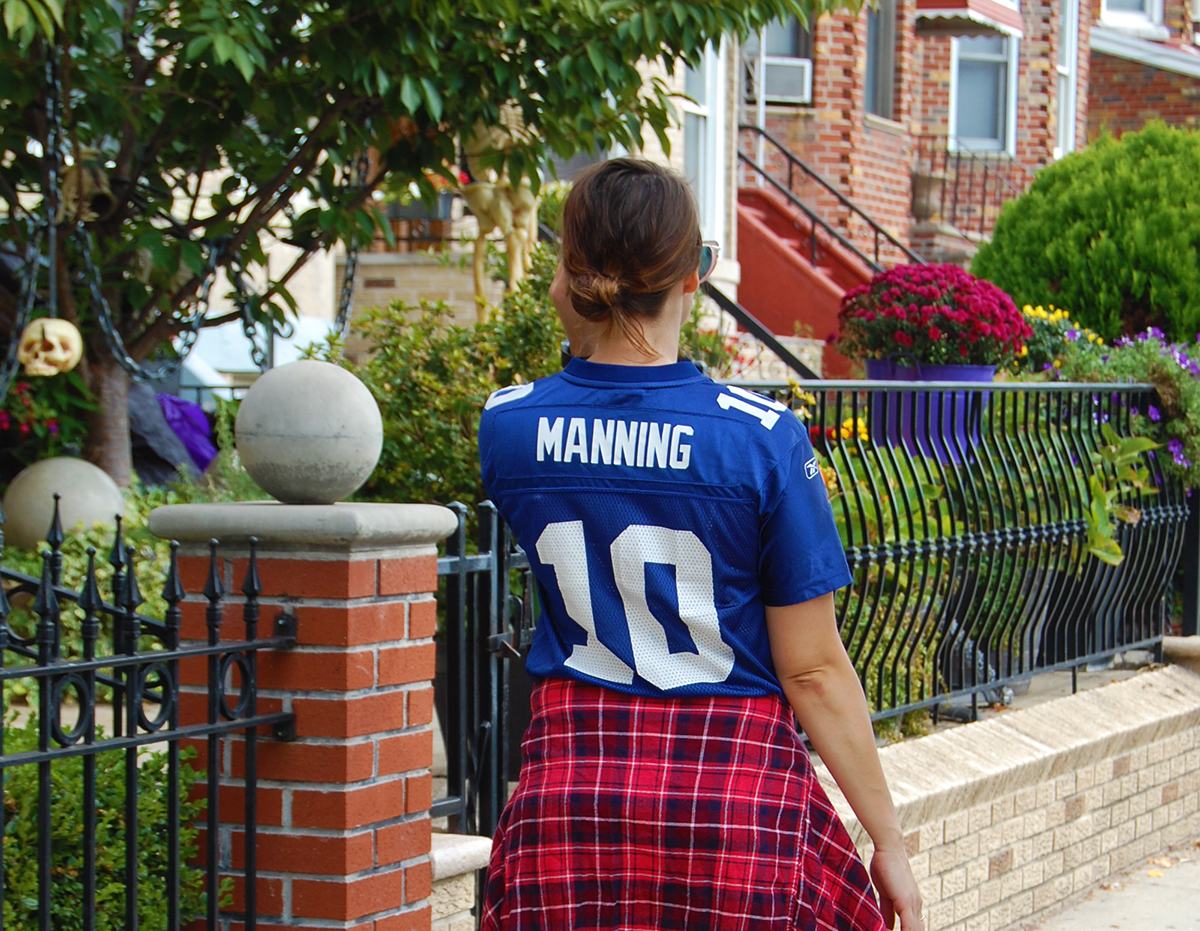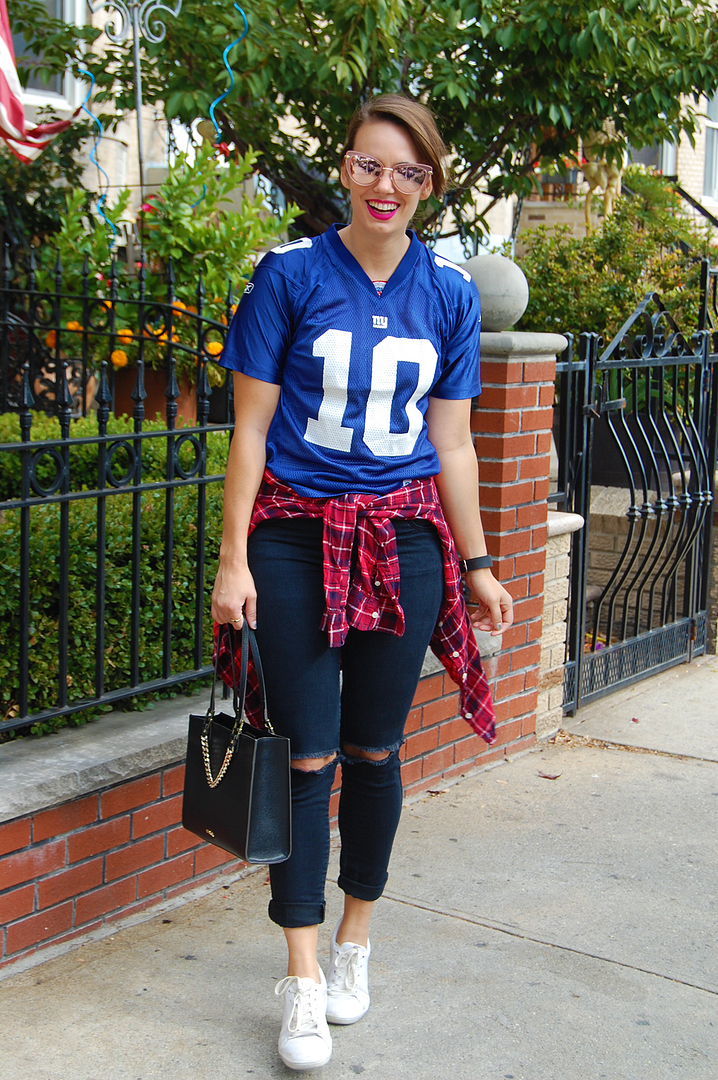 Jacket: American Eagle | Shirt: NFL | Button Down: Areopastle | Jeans: Forever21 | Sneakers: Zara | Bag: Furla | Sunglasses: NYC street vendor
This past Sunday the husband and I hit up the local bar to watch the Ravens vs. the Giants. He grew up a Ravens fan and I grew up a Giants fan. I was raised on football. My father loves telling stories how he use to prop me up next to him as a baby on Sundays to watch the Giants play. So, yes I was literally raised on football. I love watching football, especially at bar with other fans enjoying some wings and beer. I'm a total tomboy who loves to wear pink lipstick.
Who do you root for on Sundays?