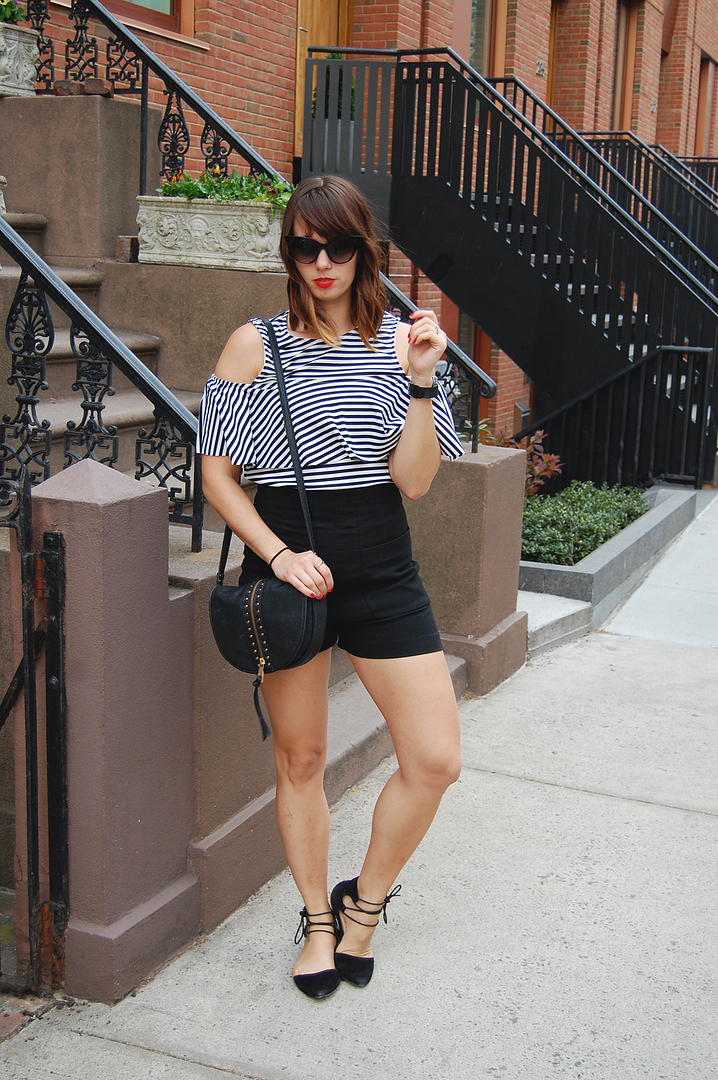 Shirt: Zara | Shorts: H&M | Shoes: Jessica Simpson via DSW | Bag: Remi & Emmy |
Sunglasses: Feathers Boutique
I got Paris on my mind. Why you ask? Well...my husband and I will be heading to Paris and Florence at the end of August! This will be both of our first times over seas. We have been talking about a Europe trip forever. And with no real vacation plans this year we decided to book a trip overseas. It's really perfect timing as we will be celebrating my husband's 31st in Paris and about a month away from my 30th. To be honest ever since we booked our tickets I've been thinking about what to pack. Stripes and monochrome are on that list.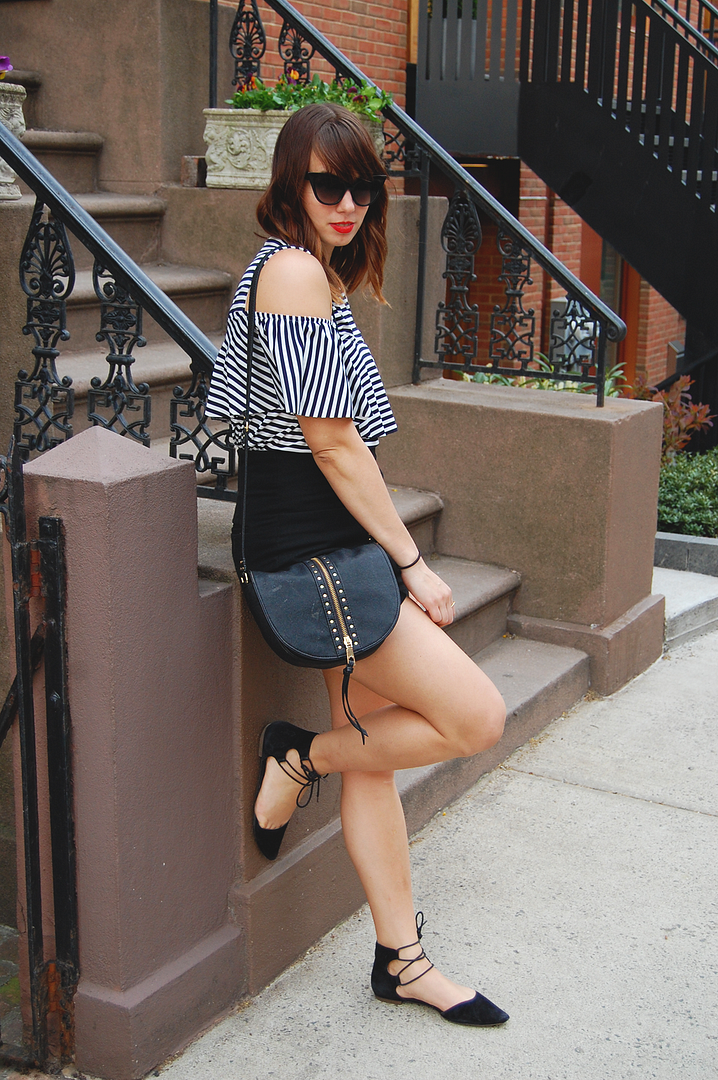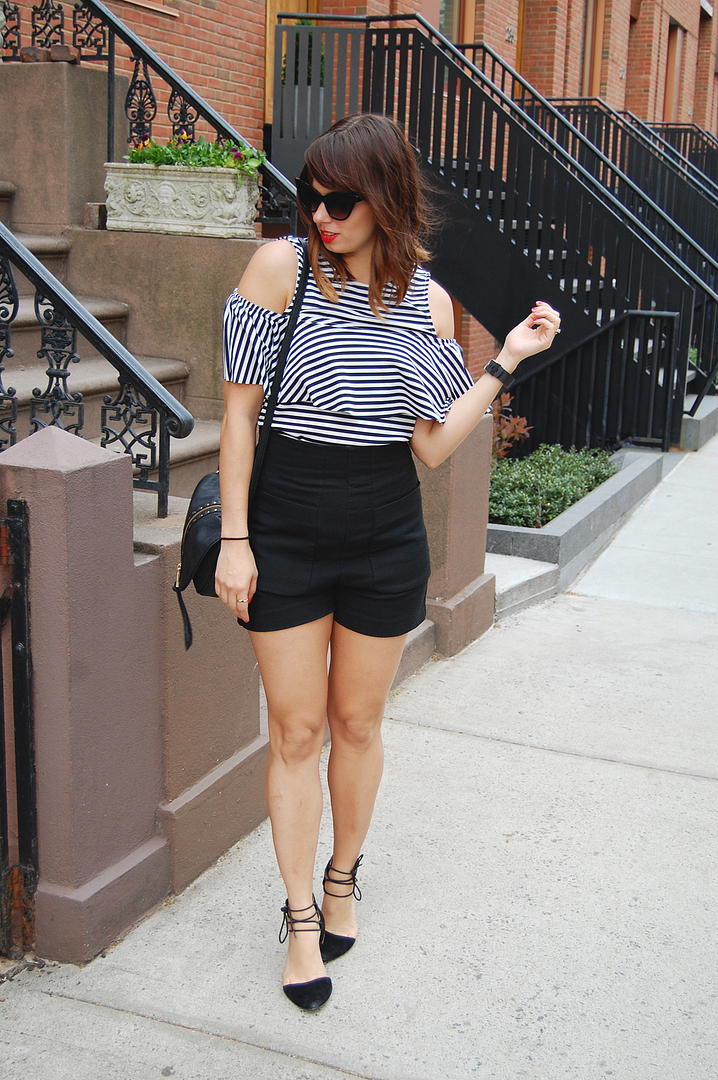 What would you pack for a trip to Paris and Florence?
PS I'm totally up for recommendations on where to eat, drink, and any must see places to see!