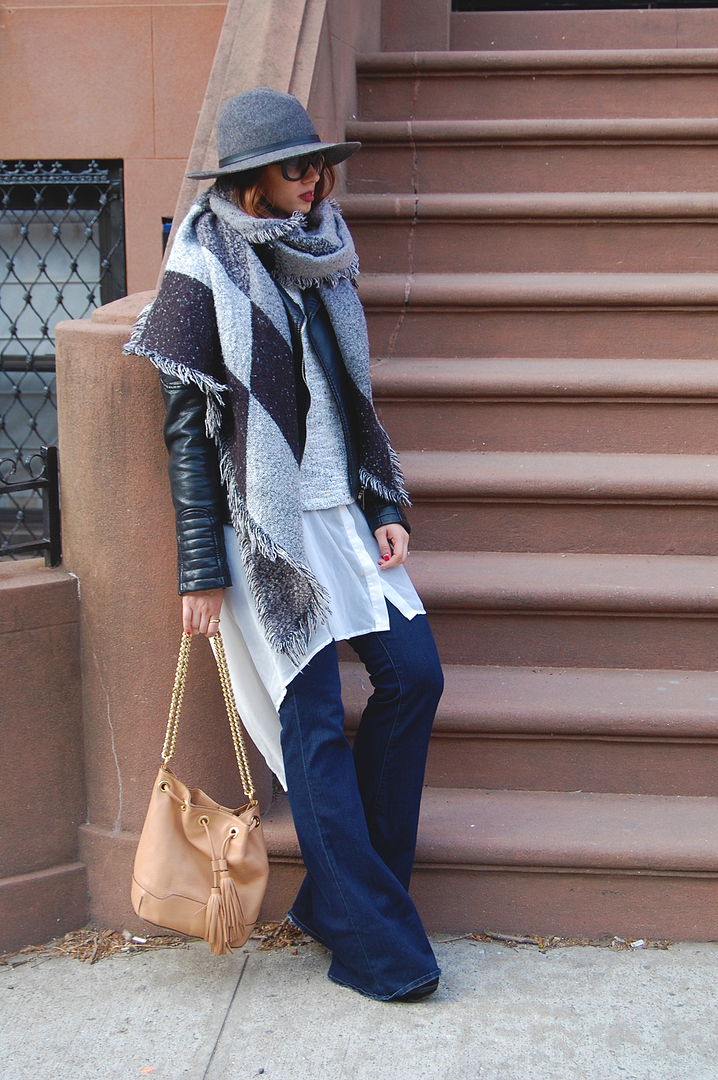 Jacket: Zara | Sweater: Splendid | Shirt: H&M | Jeans: J.Brand | Shoes: Zara | Bag: Rebecca Minkoff | Hat: Urban Outfitters | Sunglasses: Call It Spring | Scarf: c/o DSW
I can't believe I'm still layering...it's suppose to be Spring after all. The best thing about this look is that I can start peeling back the layers as the weather starts to feel more like Spring. Replacing the winter scarf with a Spring scarf (like these pretty ones
here
and
here
) and removing the leather jacket.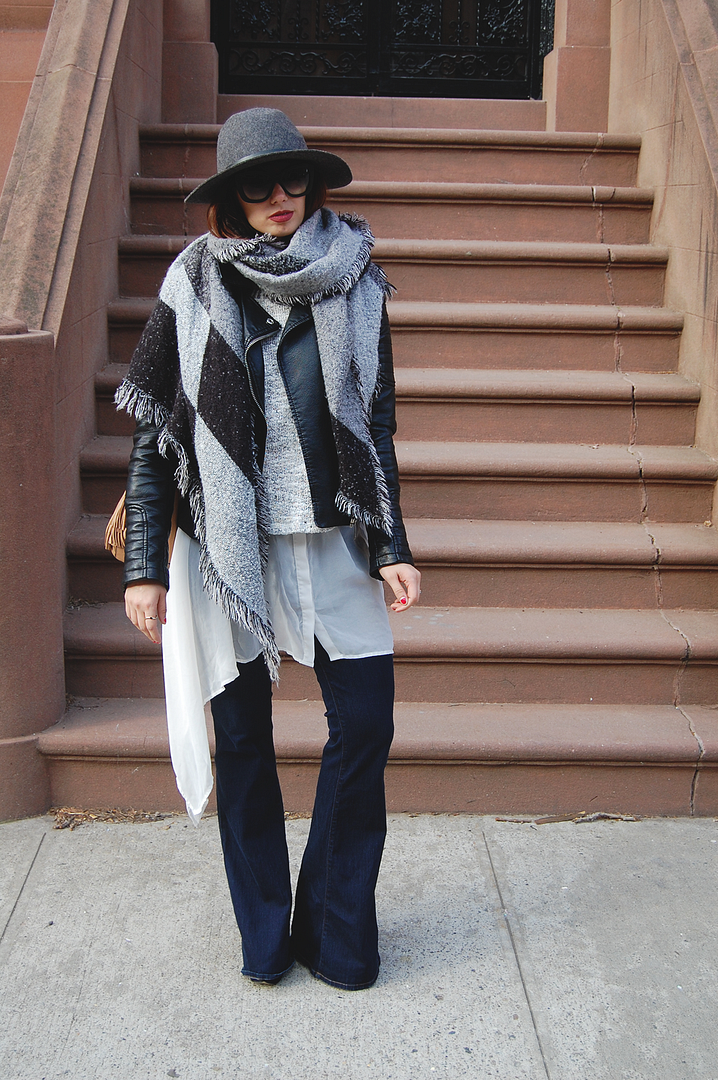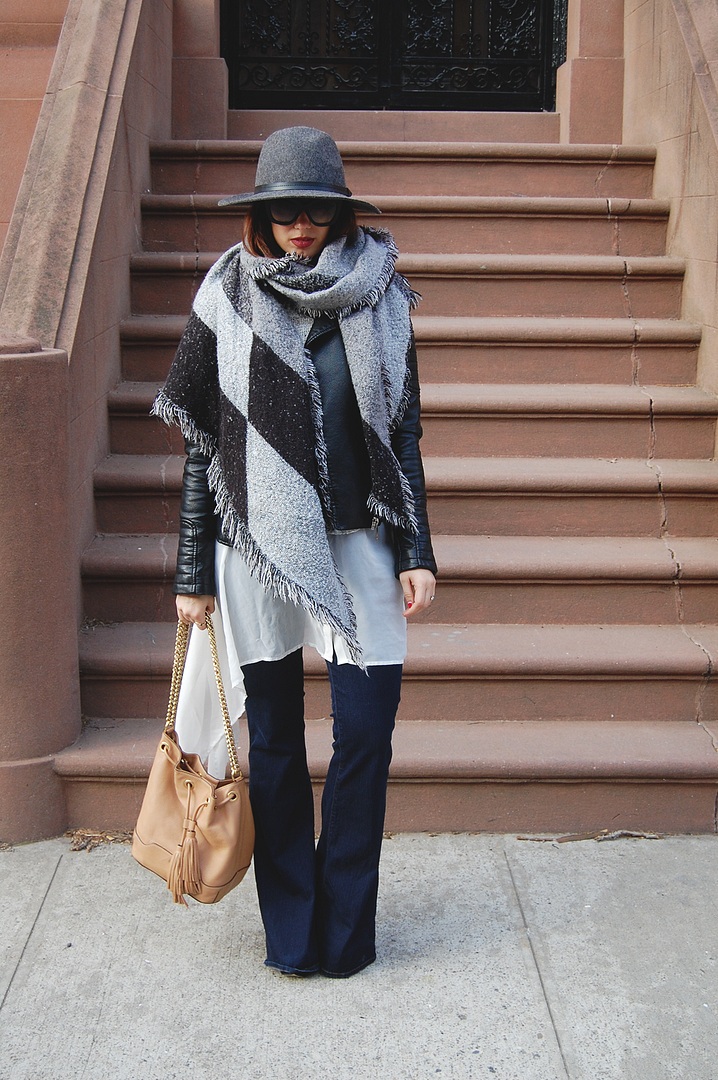 1. Go Asymmetrical. An asymmetrical shirt can add a surprise element underneath all the layer. You can always opt for a long button down shirt or a tunic.
2. Sweater. Opt for a light sweater for a Spring time feel while to trying to stay warm on those colder days.
3. The Leather Jacket. Motto Leather Jackets have a way of toughing up a look and are always perfect layering piece.
4. Flared Jeans. Let those legs breath with a pair of wide leg jeans. When doing a pair of flare jeans do a high heel. These will add length to your legs.
5. The Scarf. I have a ever growing scarf collection. I love scarves but can not wait to drop the heavy winter scarves for some light weight Spring ones.
How do you layer?