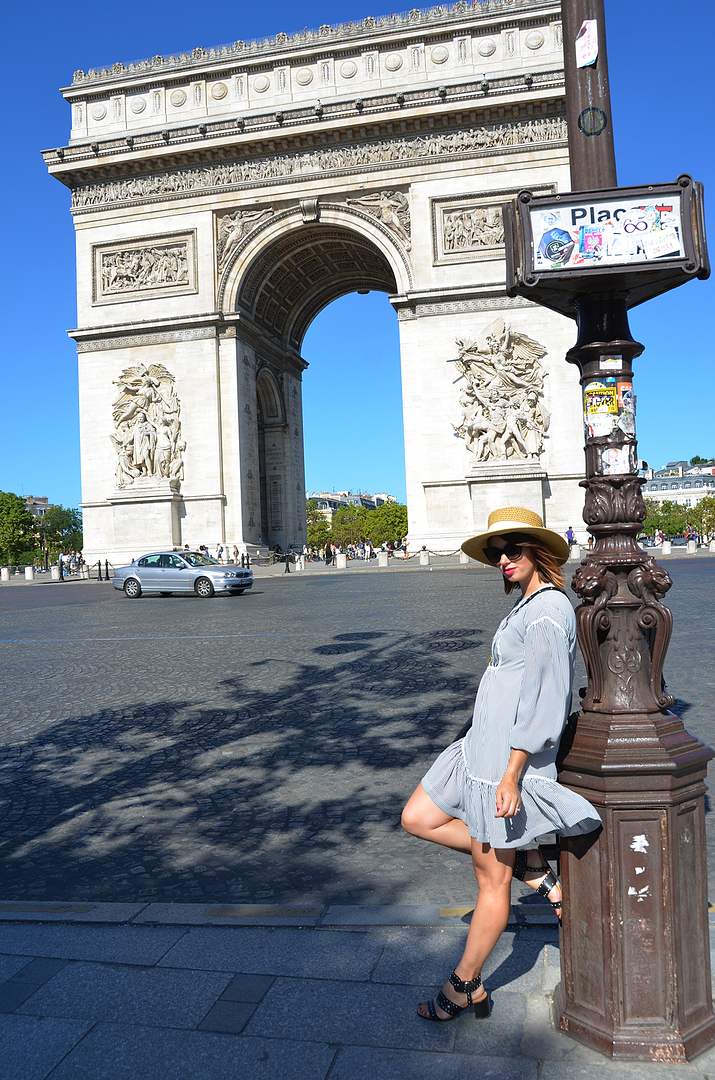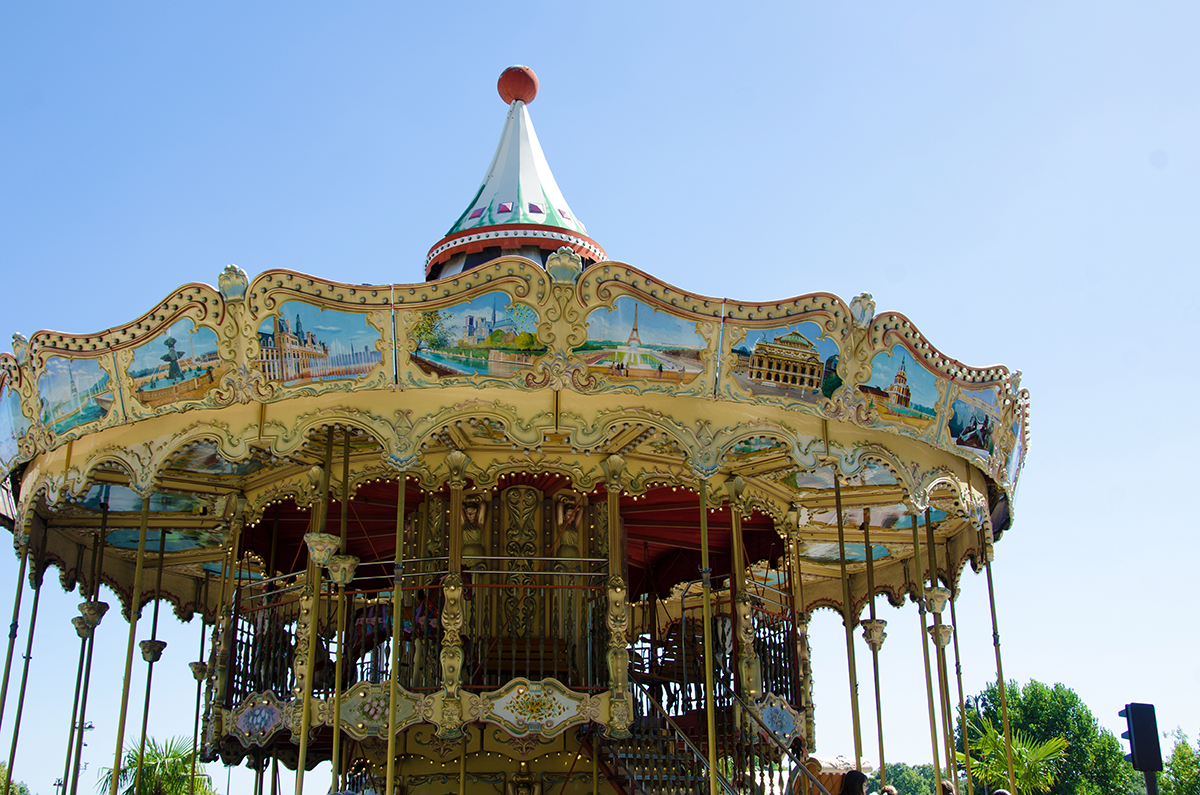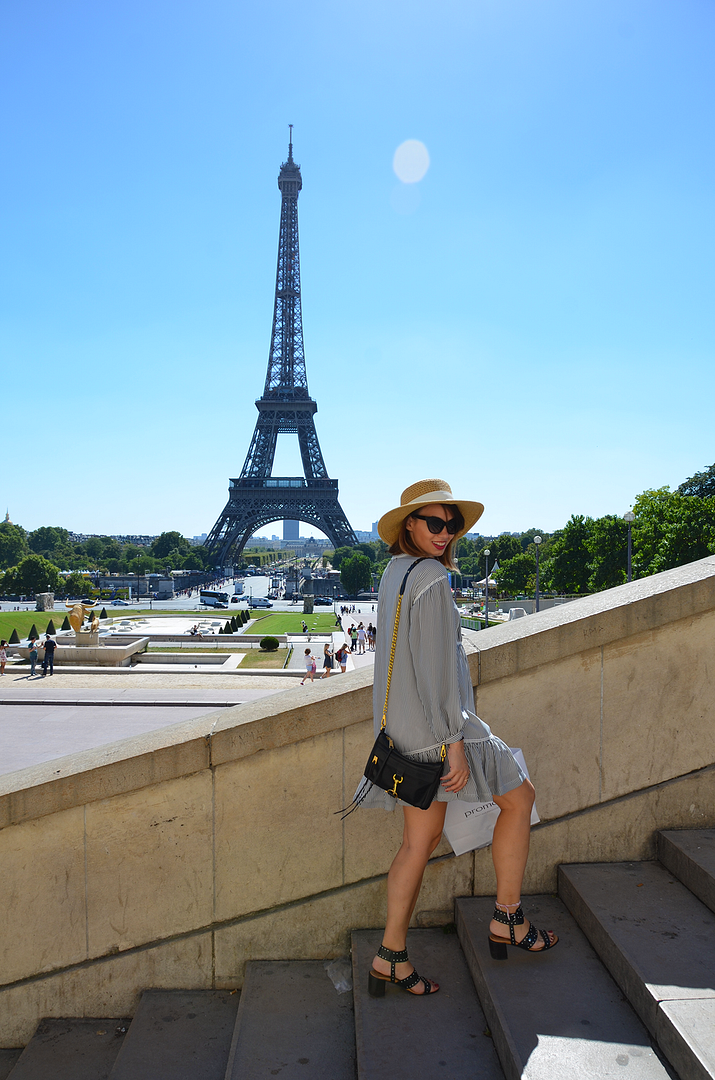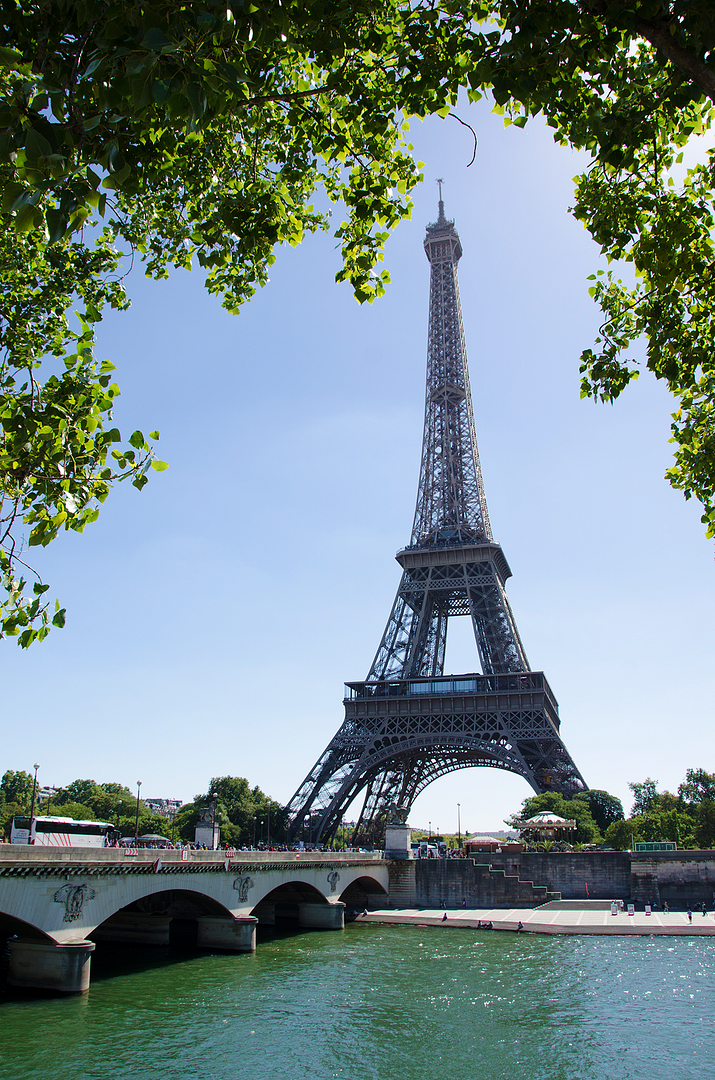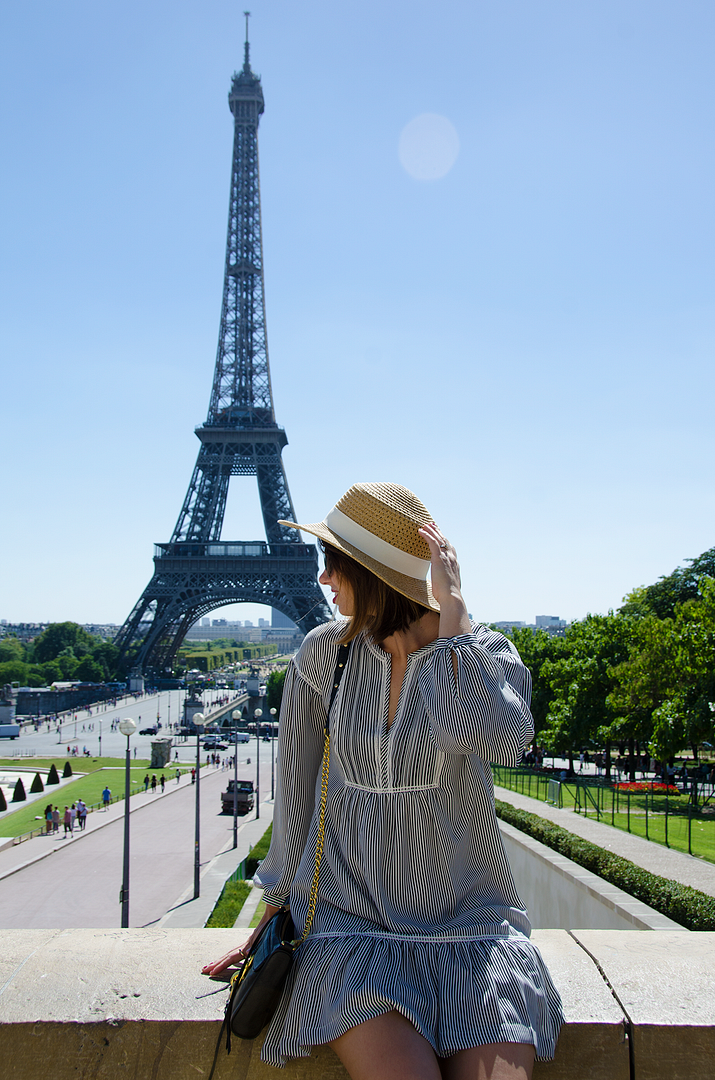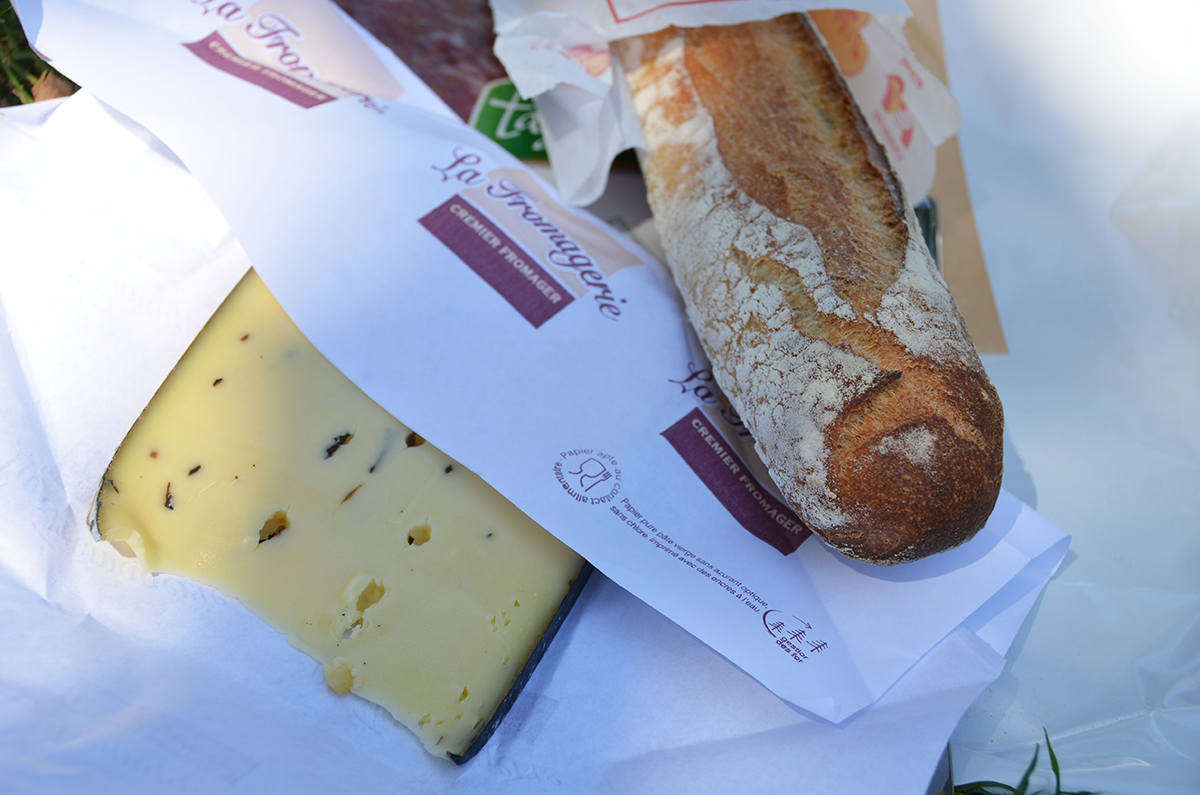 Dress: Banana Republic | Shoes: Topshop | Bag: Rebecca Minkoff | Hat: Brooklyn Hat Co. via LF Store |
Sunglasses: Feathers Boutique
Paris is so picturisque. It's by far one of the prettiest cities I have ever seen. Between the streets, the Eiffel Tower, and the bridges there is nothing short of wanting to take a picture of EVERYTHING. The husband and I knew that on our trip to Paris that we wanted to do a picnic at the Eiffel Tower. We bought some cheese at a local fromage store on Rue Cler and then bread from a bakery near by. We bought a bottle of bubbly rosè and some meat as well.
TIPS
:
- To get some of the best photos of the Eiffel Tower head to the Trocadero (where the staircase photos were taken).
- Rue Cler is a street full of fromage stores and bakeries. We got our cheese from La Fromagerie. The sweet Parisian guy behind the counter was super helpful on giving us suggestions and letting us taste the cheeses. He also knew the perfect amount to cut for us, we just told him enough for the two of us for a picnic.
- If you like truffle you need to get the truffle cheese from La Fromagerie