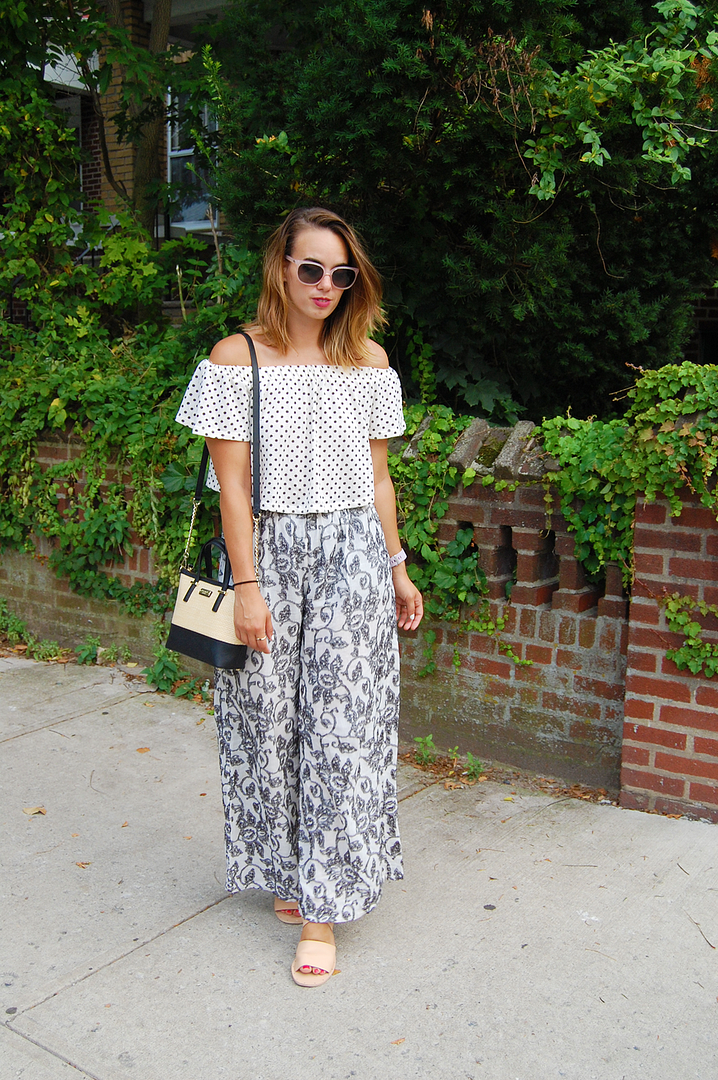 There was a time where I would mix print everything from polka dots and palm leaves (
here
) to plaid and gingham (
here
). I feel like I've stepped away from mixing prints for a while and started doing basic easy looks. Which there is nothing wrong with. Last week I decided to get back into mixing prints, and boy did it feel good.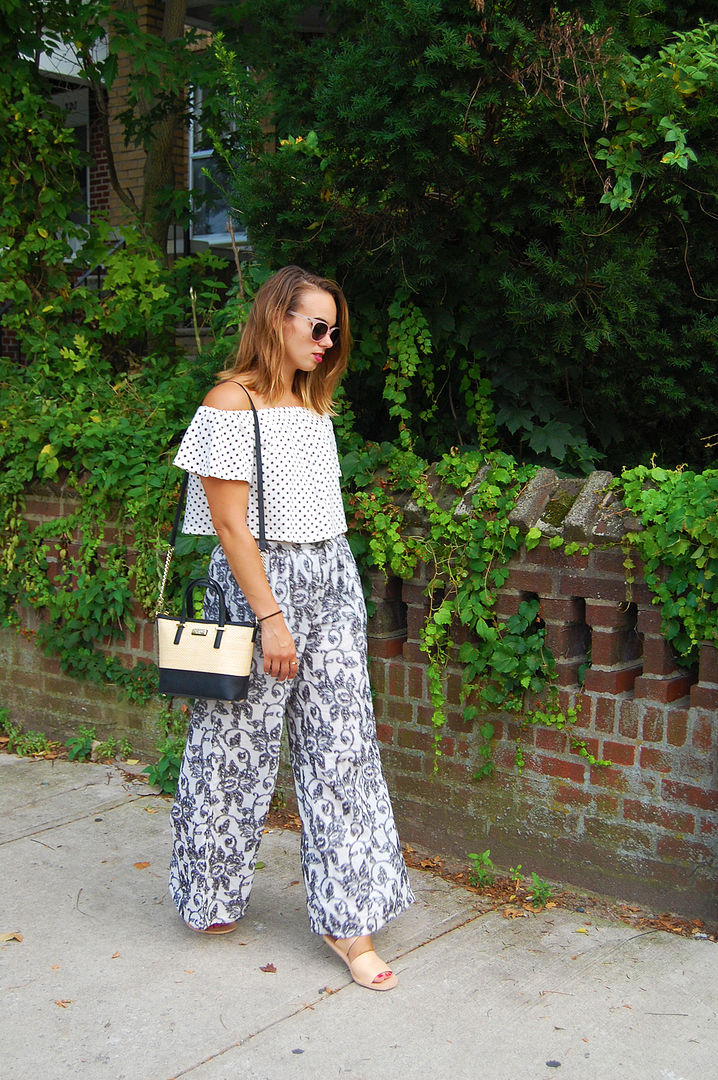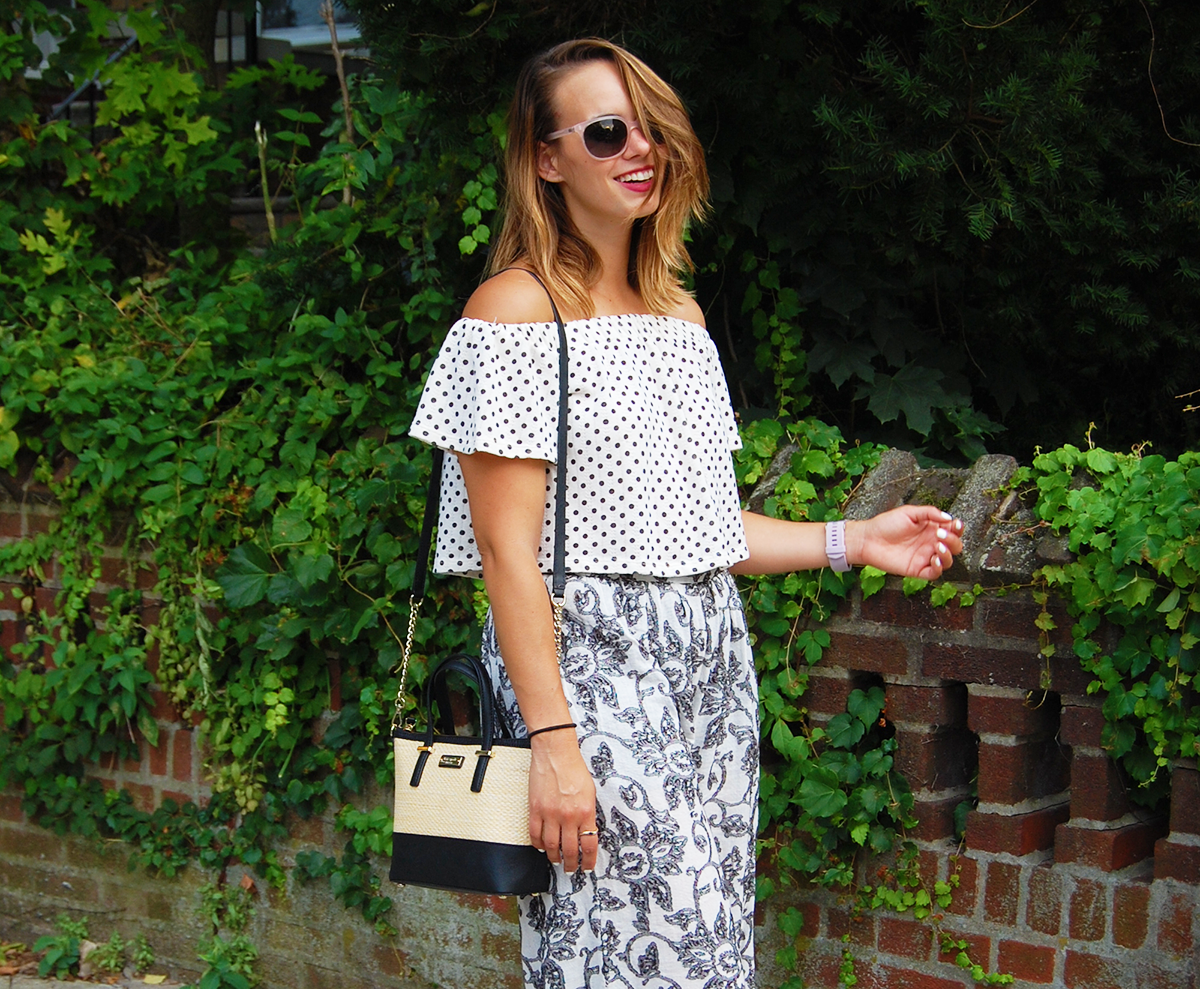 Shirt: Urban Outfitters | Pants: Anthropologie | Shoes: Zara | Bag: Kate Spade | Sunglasses: Warby Parker
Sometimes maybe you need to take a break from something to appreciate it. This look reminded me of boho beach vacation. Though I was far from one.