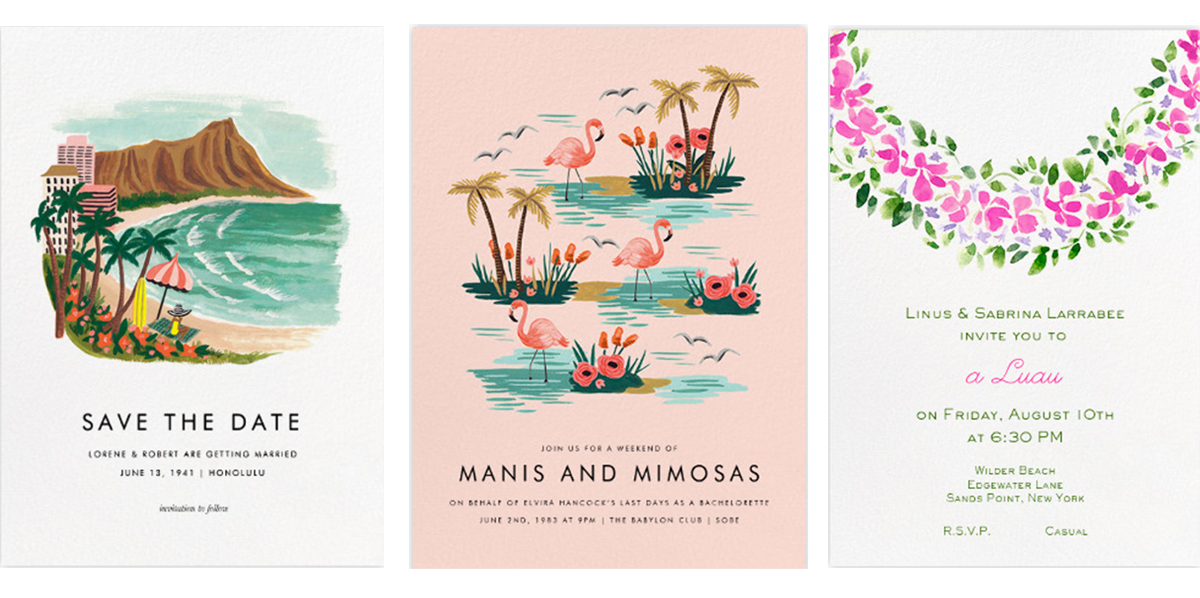 When planning a party, are you one to send out invites or is it through a group text...or simply word of mouth? I'm all about sending e-invites out to my friends. For me, I just feel like there is something special about sending and receiving event invites. Even if it's something low key, like a dinner party. I've been using
Paperless Post
for years now, anytime my husband and I throw a party I'm the one to set up the invites and party plan. So when I was approached to talk to my readers about some of my tips on party planning and using Paperless Post -- I jumped at the opportunity!
Theme.
The first thing to think about when planning an event is a theme -- it's easier then to organize food meals and decorations. Even if it's a little dinner party, like taco bar or pasta night. For my husband's 32nd Birthday I'll be planning a small luau. Because what's better then drinking tropical drinks with close friends?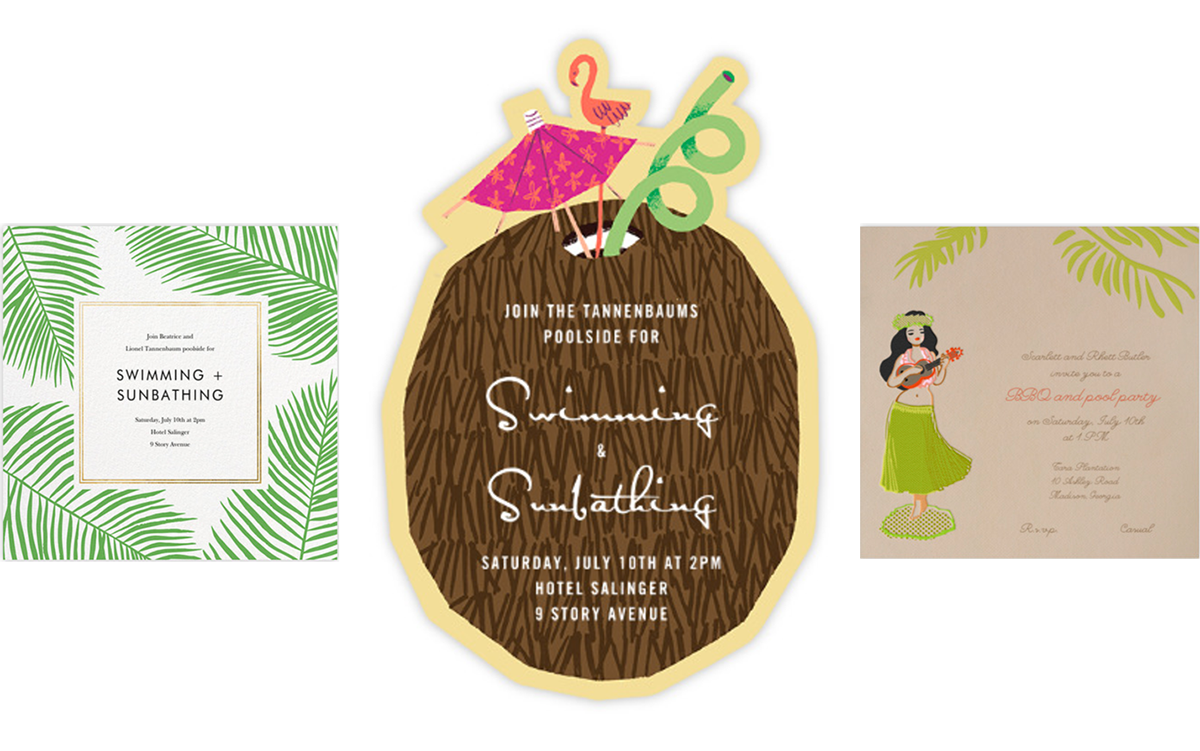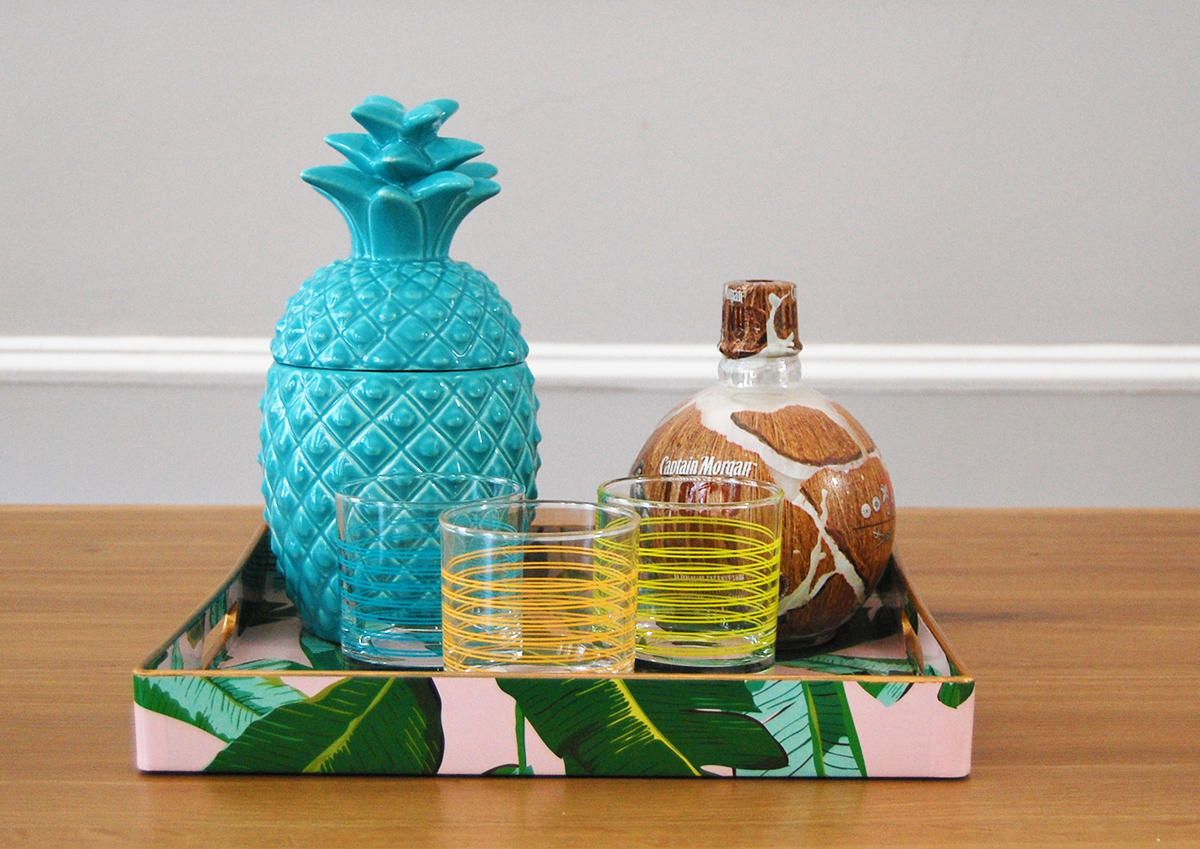 Invitations.
Once you have your theme and a set date, then head over to
Paperless Post
. They have every type of invitations that you need to plan your next big or small event. From digital (which is my preferred method) to traditional (mailed out invites). They have everything from BBQs to Birthdays to Weddings. I love Paperless Post because no matter the invitation you can customize the wording to what fits your party! If you choose the digital method, your guest can easily RSVP to your event through Paperless Post. And if you have the app, you can instantly get updates and check the RSVP list.
The Hostess with the Mostess.
Having a theme really helps prep for the rest of your party planning. Since we will be throwing a luau the most important things to have stocked are: leis, tropical cocktails, Hawaiian beer, and kalua pork. O and of course an array of coconut and pineapple goodies! With knowing the count of your guest list through Paperless Post there's no more guessing on how much food and booze to buy!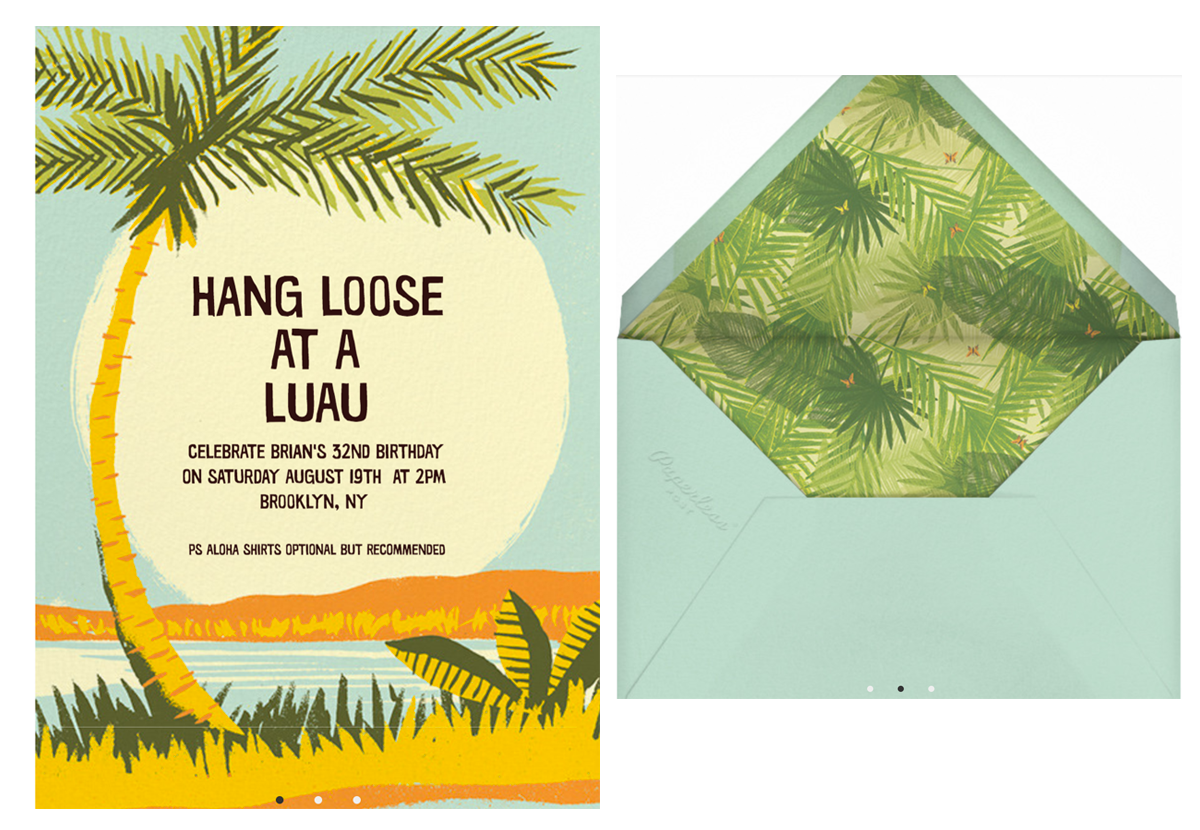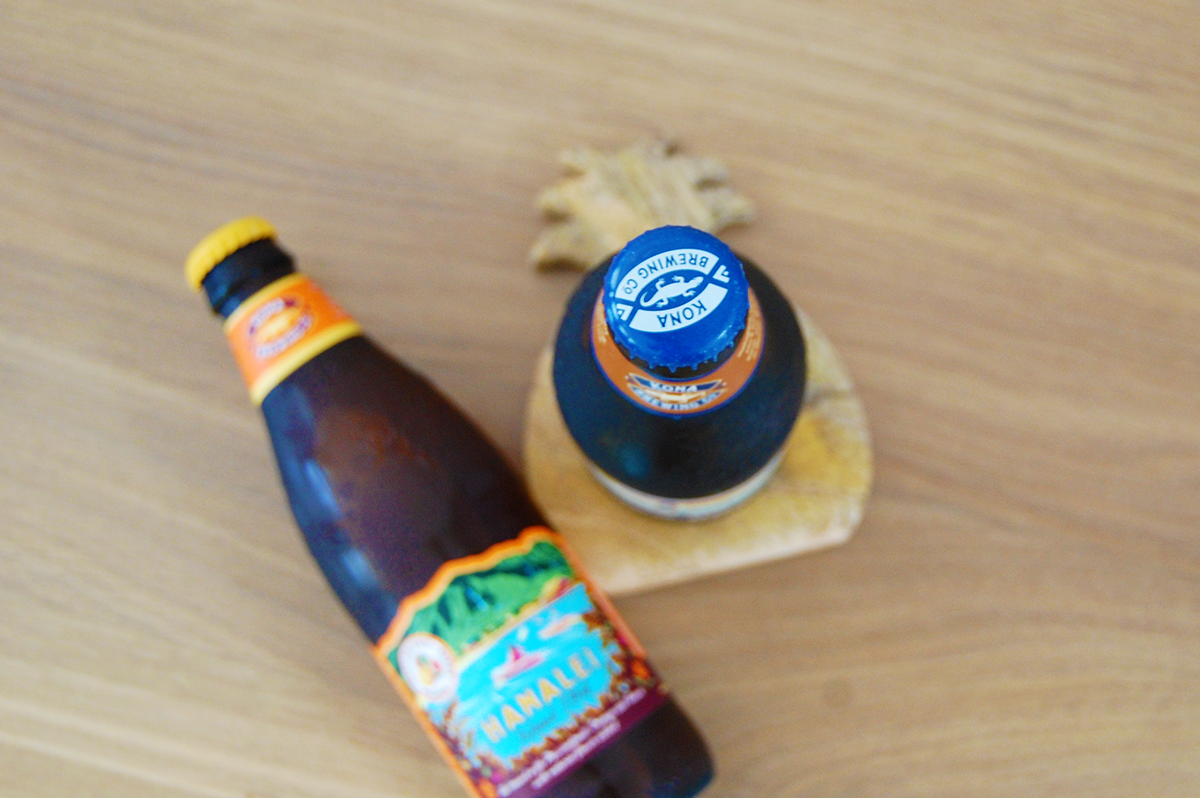 What to wear.
I love attending parties that have themes so that I can dress the part. For our luau, we will ask everyone to don their best aloha shirt (or dress!). Thanks to my love for tropical prints this summer I have a couple of aloha shirts to pick from. Always make sure on your invites to note anything special to your guest, like do they need to dress up, bring something special with them, or BYOB?
I hope that my tips help with planning any of your next events! I would love to hear what summer parties you are throwing this year! Are you sending our invites traditionally or digitally?
**This post was sponsored by Paperless Post. All opinions and recommendations are our own**
Paperless Post
.