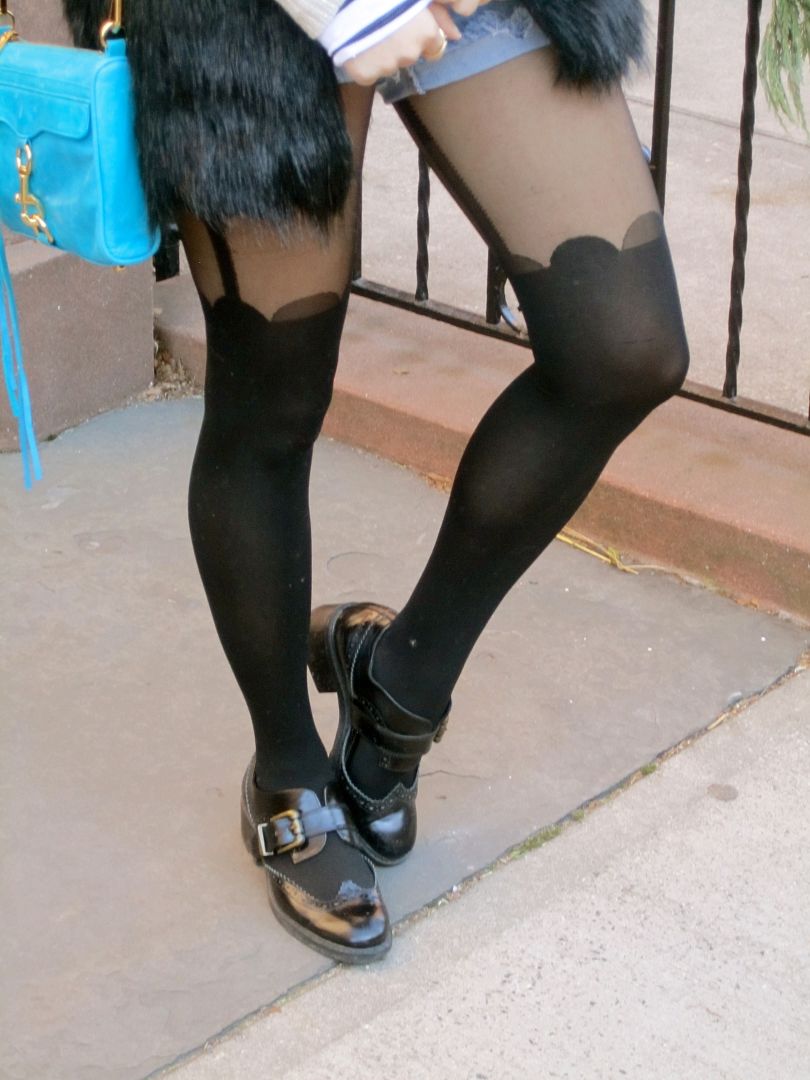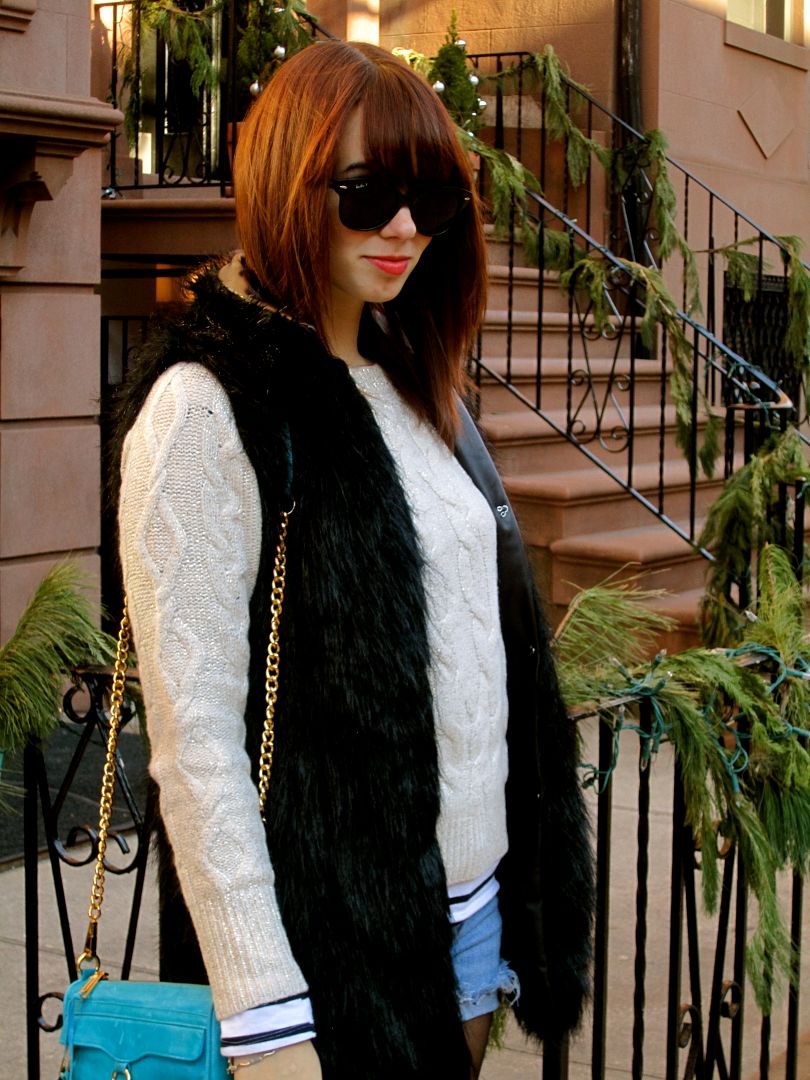 Shoes: Jeffery Campbell Maddows
I can't believe how beautiful it was today....high 50s, sunny, and warm! I wish NYC winters would just stay like this. It was a pleasant welcome and a nice surprise since this past week it was in the teens! I just can't believe I was able to double up on a long sleeve shirt and a sweater and be warm. The boyfriend and I just spent the day in walking around in our neighborhood. I popped into a couple of the bouiques by us including Bird and Diane T but didn't end up buying anything. Did make our way up to Barney COOP where I decided that next Monday I will need to make a trip to Alexander Wang's store since I know that's where I want to spend my Christmas money. Then we came home took down our Christmas tree (finally) and CLEANED! I mean CLEANED! I still have clothes laying around that needs to be put away but after a couple of hours of cleaning I just couldn't....
ANYWAY this Ann Taylor sweater is a newly added piece to my wardrobe. After working late nights for the past few weeks and being stressed I treated myself to a little something. I wish you can see the added gold metallics in the sweater which is what really caught my eye...that and being on sale rack with a extra 40% off (you can find it online
here
)! What can I saw I'm a sucker for sales! This sweater is a perfect layering piece: perfect with patterned long sleeve tops and collared shirts.
Do you guys do some retail therapy after being stressed? How do you cope?