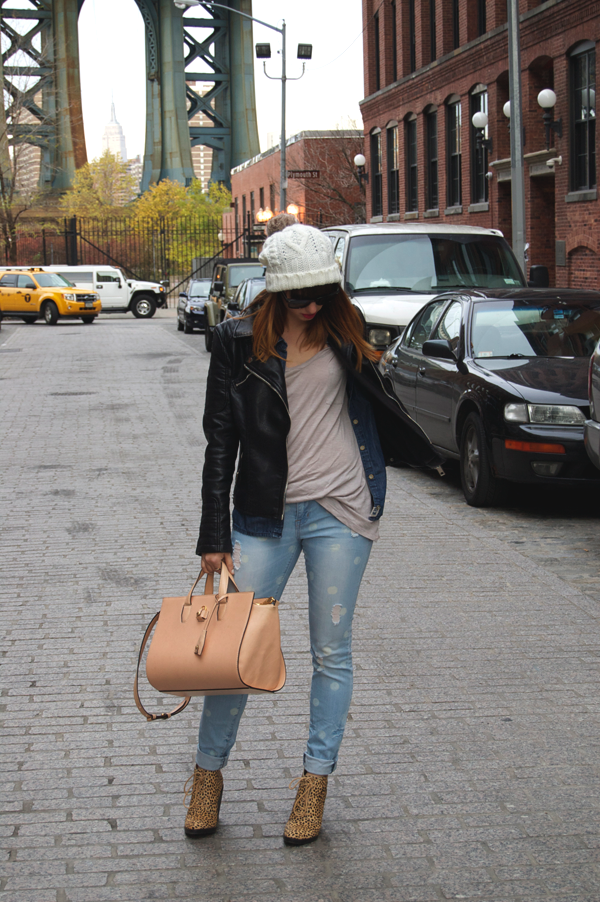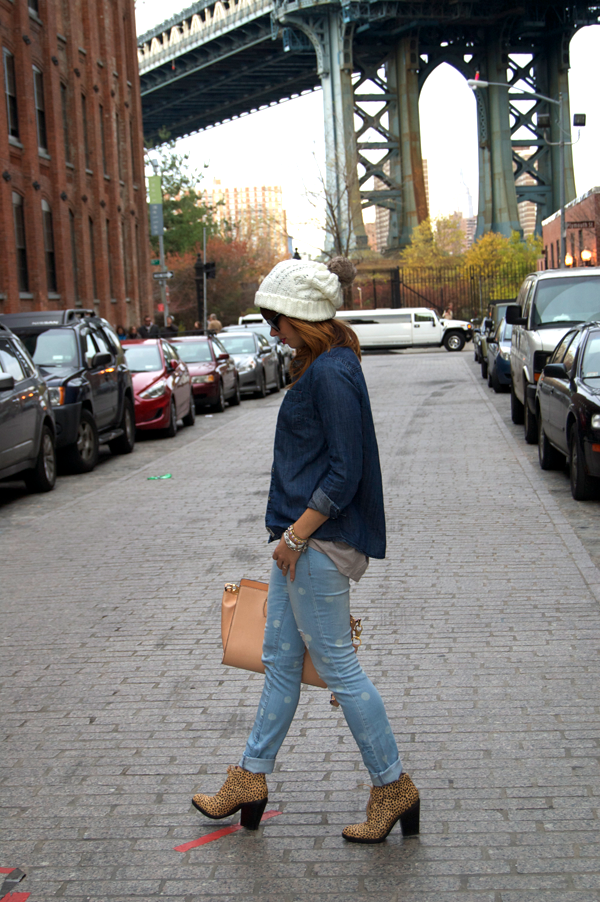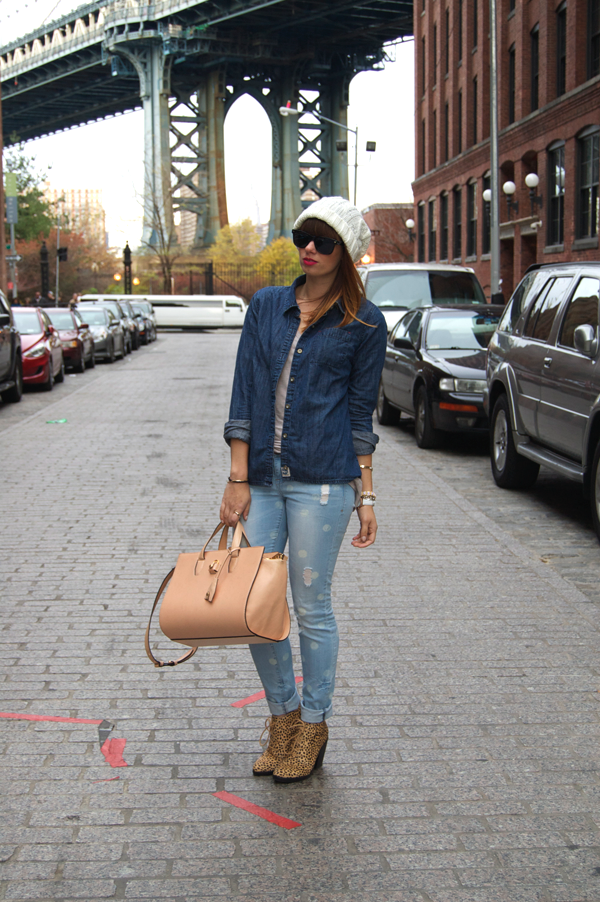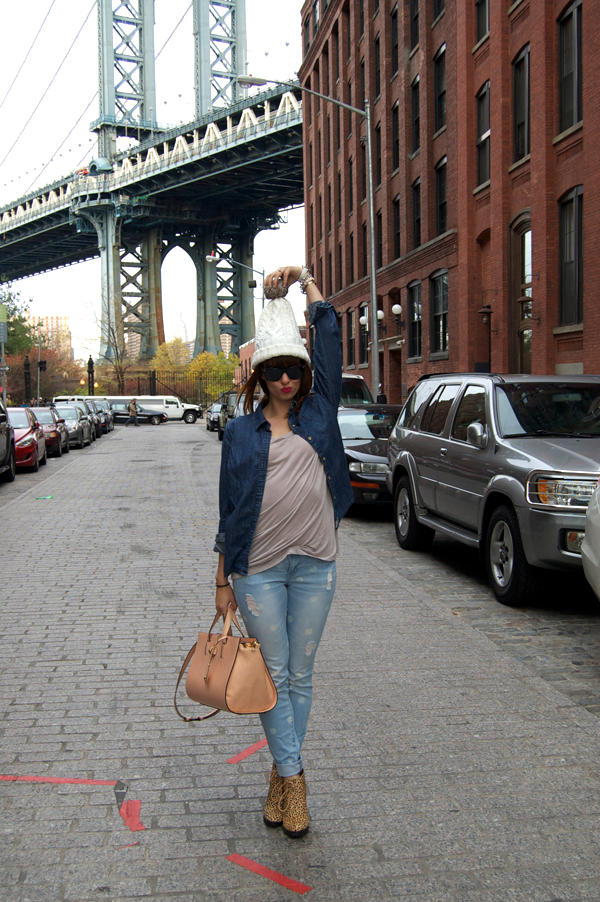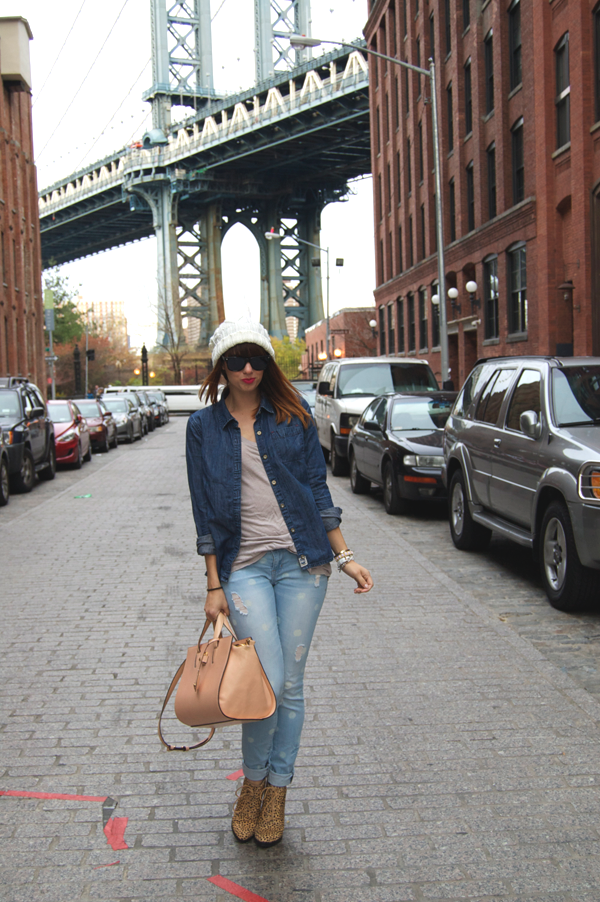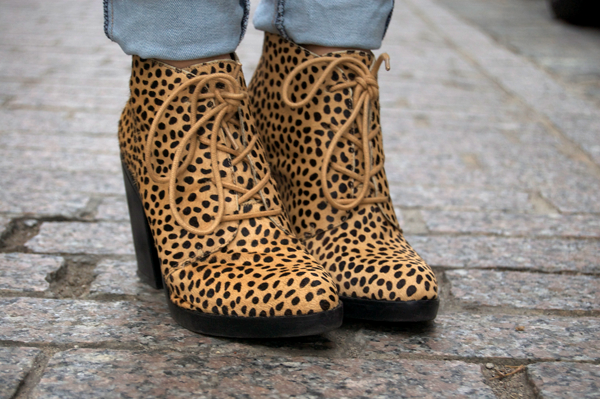 Jacket: Zara | Denim Shirt: Feed for Target | Shirt: T by Alexander Wang | Jeans: DIY (see how here) | Shoes: Shoemint | Bag: Alexander Wang (from Sample Sale) | Hat: Joe Fresh | Sunglasses: No Names | Watch: c/o Rakani |
Bracelets: Bauble Bar & c/o Ann Taylor
pictures by Brian Cavanaugh
In the midst of running around getting our paper from Paper Source to start DIYing our wedding invites and checking out West Elm we stopped for quick pictures in the middle of the street in Dumbo. More like I demanded my fiance to take pictures of me in the middle of the street. Poor guy ever outing has become photo opp. time esp since the sun goes down way to early during the work week to get any pictures in. Anyway, I seriously love Dumbo. Cobble stone streets, Manhattan Bridge and Brooklyn Bridge in the background, cute shops, and then there's the Brooklyn Bridge Park that has Jane's Carousel. So of course I jumped (no pun intended) on the opportunity to snap some pictures while in the area.
BTW how awesome are these shoes? I'm so freaking obsessed with them! I don't want to take them off, I just want to wear them EVERYWHERE.
Are there any locations in your neighborhood or area that you love?