Every great picnic date should include fancy cheeses and bread...along with a little wine. My husband and I got a deluxe picnic basket for our wedding which we decided to take it for a spin on Saturday. Before our picnic date we picked up some delicious cheeses and salami from
Stinky Brooklyn
and breads from
Union Market
. We were bit of rebels and in snuck in mini tasting bottles of white wine to pair with our cheese and meat platter. It was the perfect date and weather. It was a little overcast so we didn't have the sun cooking us, plus we had the beautiful view of the city.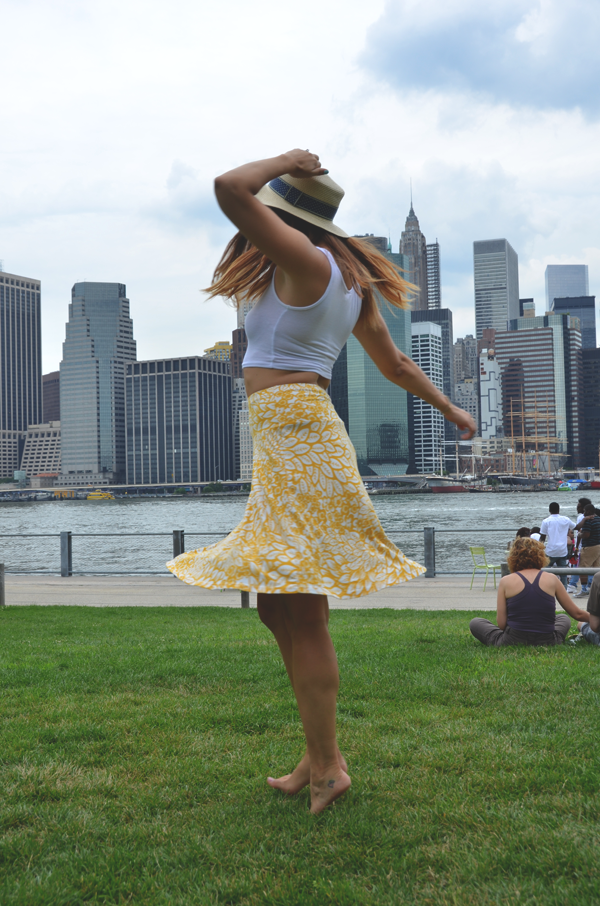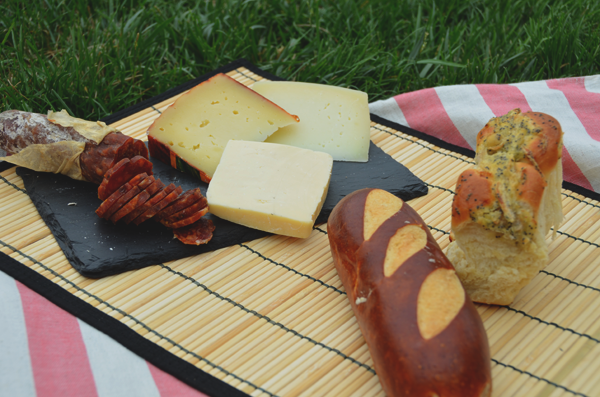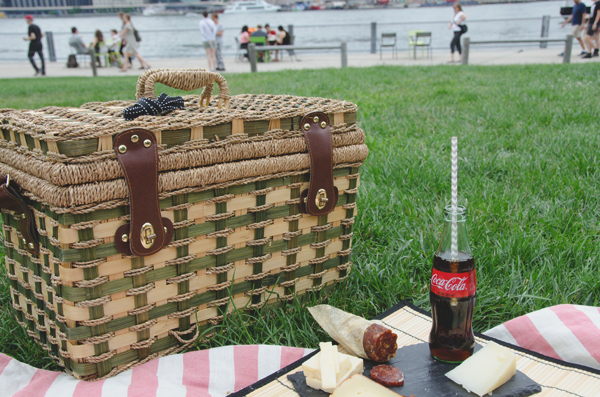 Top: Social Apparel | Skirt: H&M (old) | Hat: Forever21 | Sunglasses: Aldo
We love buying products locally. Find a local place that will allow you to do a little tasting of cheeses. We were able to taste the cheeses at Stinky before buying which was super helpful since we don't know much about cheeses, plus the guy behind the counter was super knowledgable of each of these cheeses which helped us make our decision. Buy breads nice and fresh from a place that either that does daily deliveries or bakes their own breads. These fresh products will make your date picnic even more special.