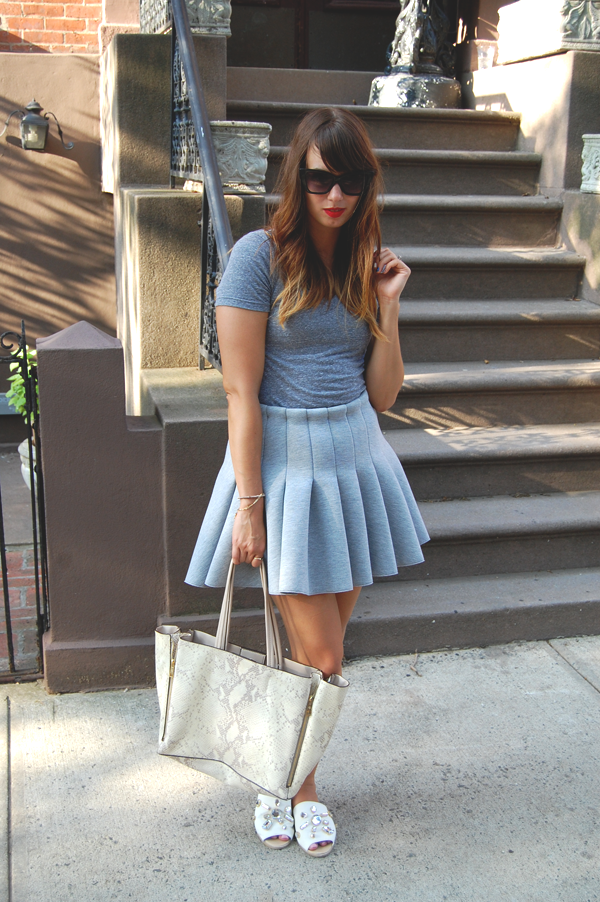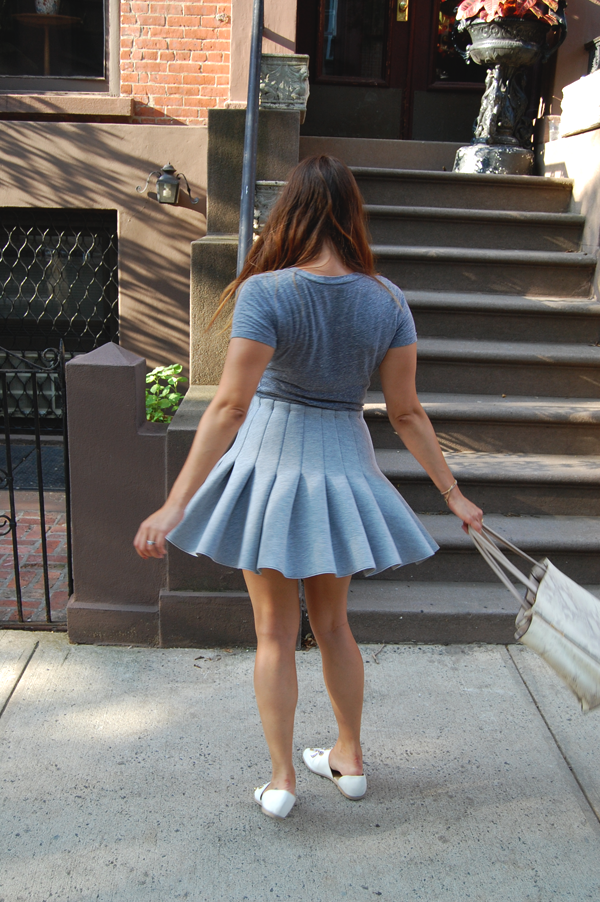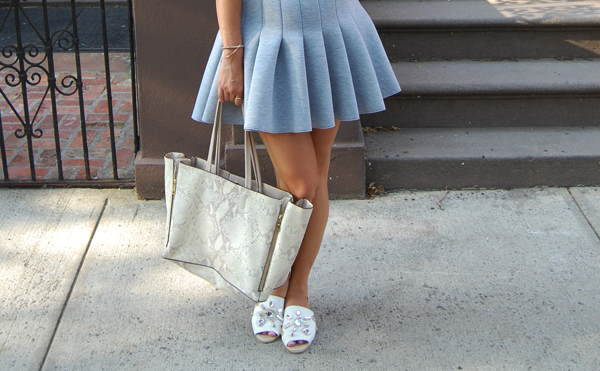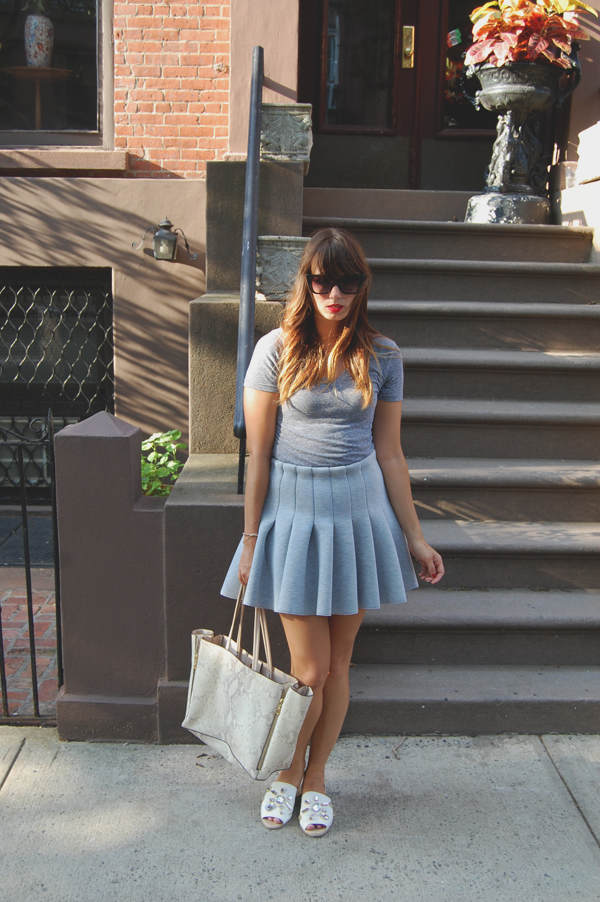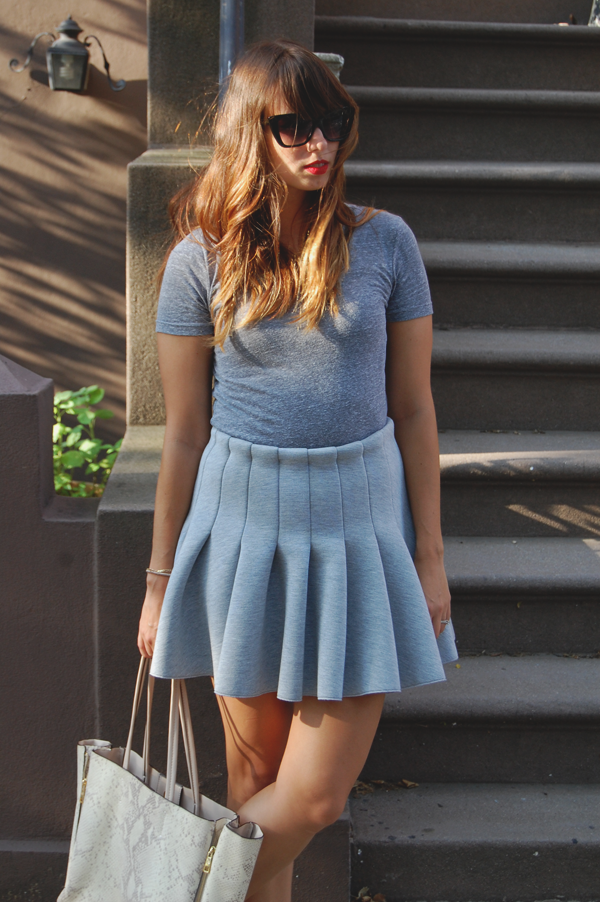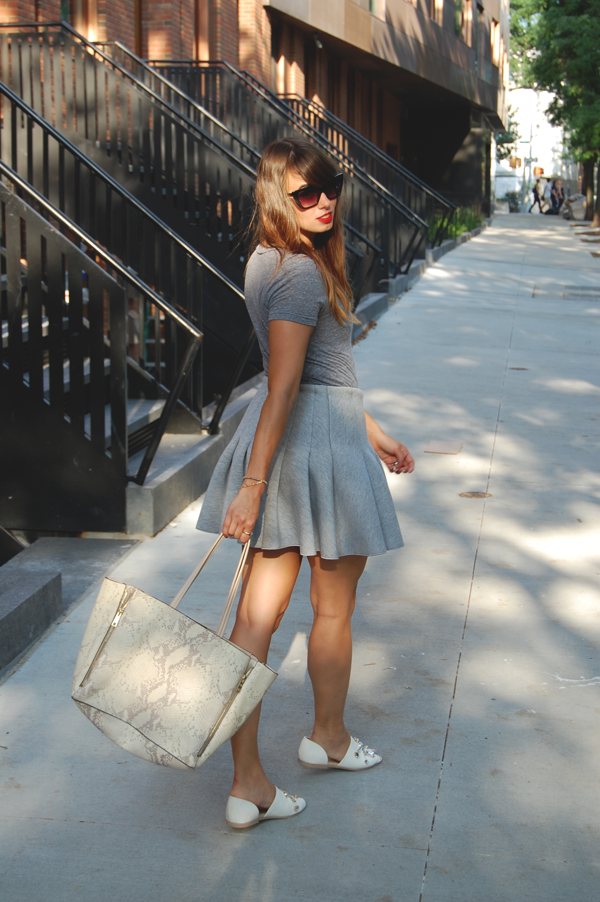 Top: Old Navy | Skirt: H&M | Shoes: H&M | Bag: c/o Ann Taylor (similar style here) | Sunglasses: Glow Accessories
This summer for me has been all about ease and comfort, from lightweight wear to monochromatic looks. When it comes to the monochrome look there are some key elements from keeping your look looking boring.
DO:
Mix up shades. Do a shade lighter then your darkest piece. This will add depth to your look.
DO:
Add prints and/or embellishments. Prints and embellishments will add interest and pops to a look.
DO:
Bold lipstick. Whether it's red, pink, or coral, go for color especially when doing neutral toned outfit. This will make you more pronounced in your look.
What is your summer uniform this summer?