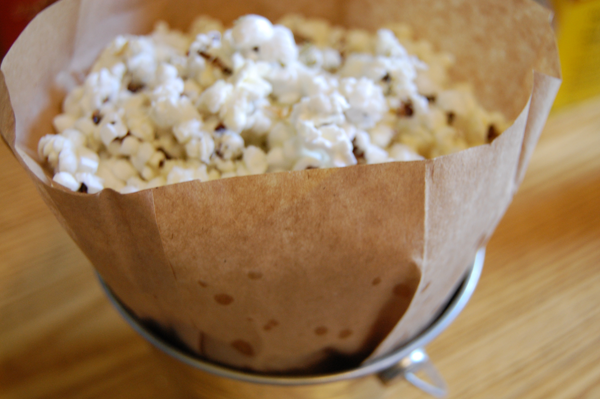 HAPPY FOURTH OF JULY! Today I bring you a grown-up take on popcorn that would make for the perfect snack while watching the fireworks tonight. Lets be real, truffle oil makes everything better so how could you go wrong with truffle popcorn. This will easily become your new favorite movie snack. Just don't get caught sneaking it into the theaters!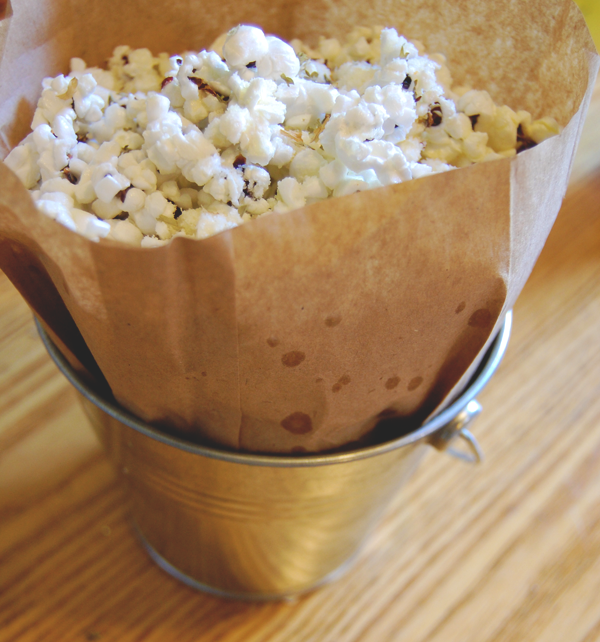 Ingredients
3 Tablespoons canola oil or Vegetable Oil
1/4 cup popcorn kernels (we used red popcorn kernels that someone bought us)
1 Tablespoon butter, melted
2 Tablespoons truffle oil (I used about 3 tablespoons, depending on the type of Truffle Oil you have you might need about the same or more)
2 Tablespoons finely grated Parmesan cheese
2 Tablespoons finely chopped parsley, for garnish
Truffle salt to taste ** optional substitute Table Salt to taste **
Instructions
Pour canola oil into the base of a 5" deep, 9" wide pot (or similar size)
Pour popcorn kernels into the pot, making sure they are evenly distributed across the base
Shake pot to ensure that kernels are coated in oil
Turn a burner on to medium heat and place pot over burner
Slide the pan back and forth over the burner constantly until a kernel finally pops (3-5 minutes)
After the first kernel pops, cover pot with a lid and continue to slide the pan back and forth as kernels continue to pop
Once popping slows, remove pan from heat
Pour popcorn into a large bowl and drizzle melted butter and truffle oil over it
Sprinkle parmesan, parsley, and truffle salt on popcorn, toss to evenly coat
Serve immediately
We did a little test of this recipe over the weekend and it was a hit with my husband. We both agreed though that it could still use a little MORE truffle oil. When we make this later for our party we might add in an extra half tablespoon of truffle oil...you can never have too much truffle oil!