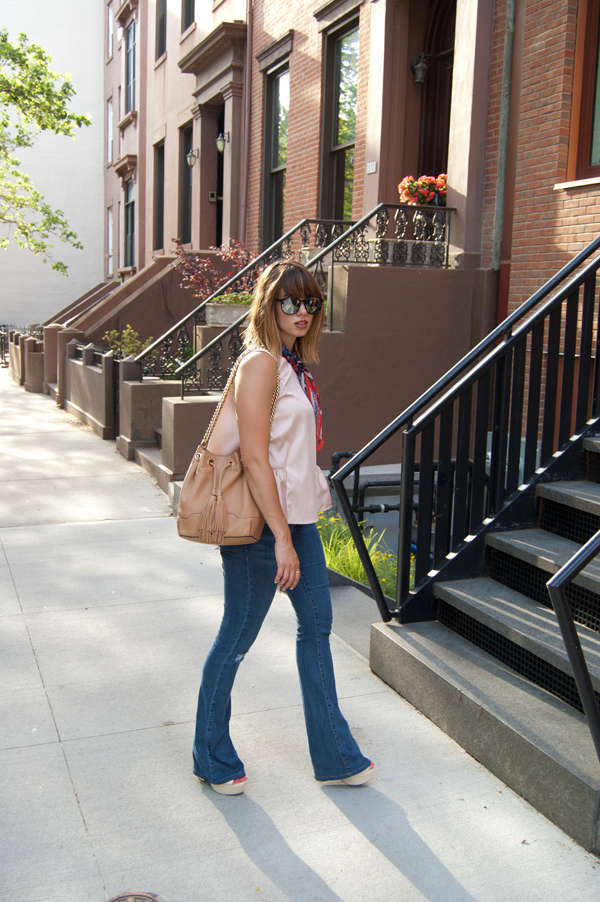 The wide leg pants trend has been around for sometime now. This Spring/Summer it's all about the flared jeans, from wide flares to skinny flares. To look lean and tall in a pair of flares, pick a pair of flared jeans that are skinny and sit higher on the waist. This will give the illusion of long leg. Plus, pair it with high heels for added length.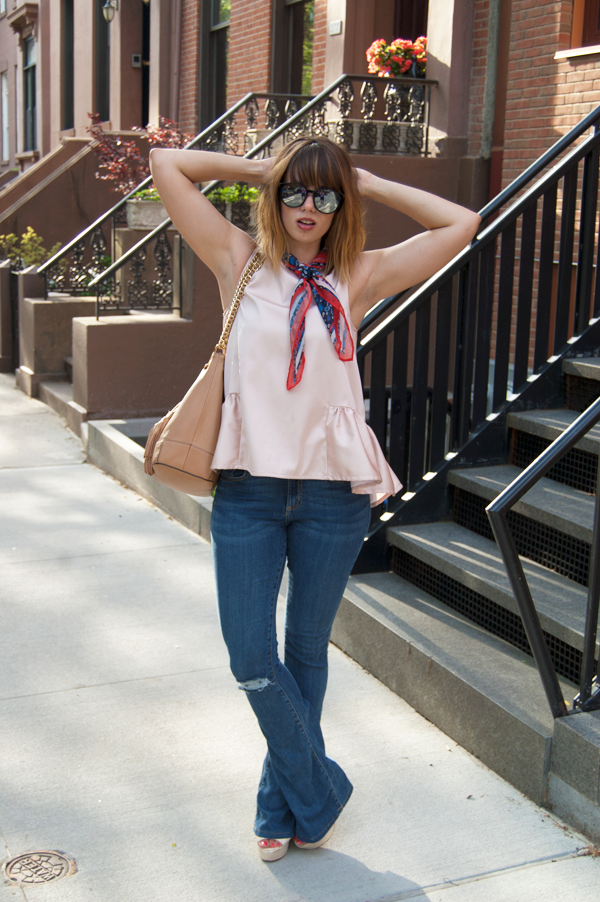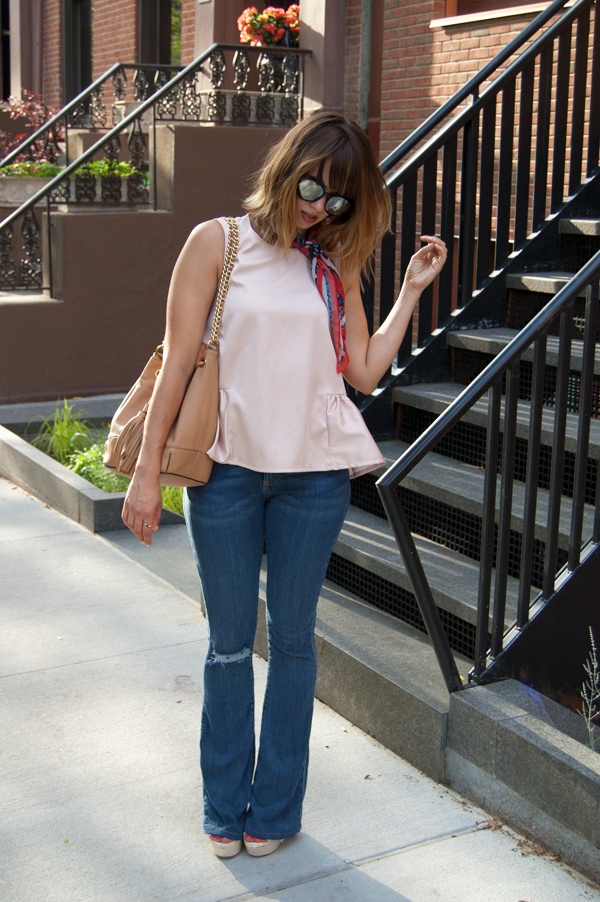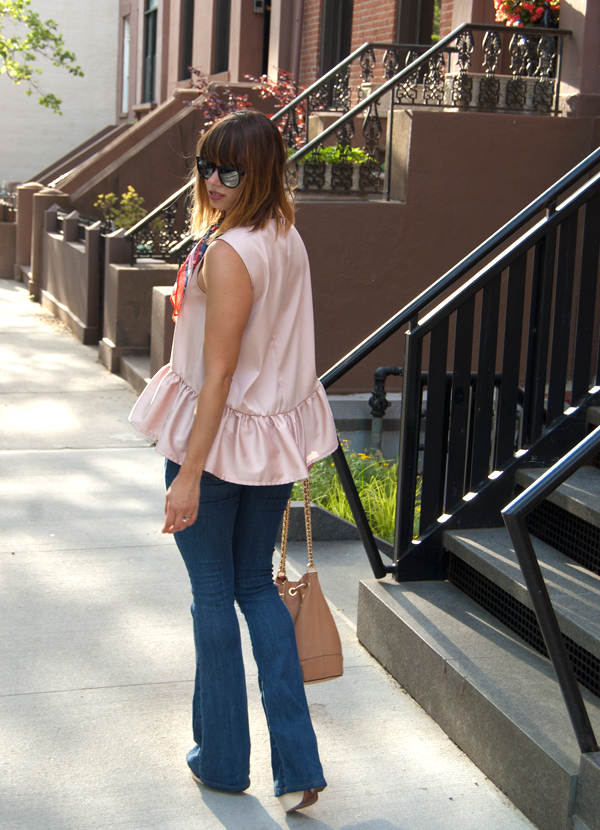 Maybe it's a bit of the hippy girl in me, I've always been a fan of flared jeans. Before skinny jeans were all over the place, I've in jeans that had a bit of a kick to them. This summer, I'm totally embracing the trend. I like pairing flared jeans with oversized tops, like this peplum top from H&M, and a pair of heels to balance the look out.
Are you rocking the flared jeans trend this season?