If there is one designer I look forward to seeing each and every fashion week it would be hands down Georgine. I was so disappointed last season when I had to miss her show because of school (damn me for being a good student). Luckily for me, her show was on a Tuesday night, a school free night! And this show was one not to miss. Georgine Ratelband's girls' middle name is Cool, she has a bit of an edge and a whimsicalness to her. This season Georgine played on the idea of a "modern day fairytale." She went back and re-read all of the classic fairytales from the Brothers Grimm (the folklore writers of Cinderella, Rapunzel, Snow White, Sleeping Beauty, etc.). What would Little Red Riding Hood wear today? A fur lined (probably from the big bad woof) red parka of course!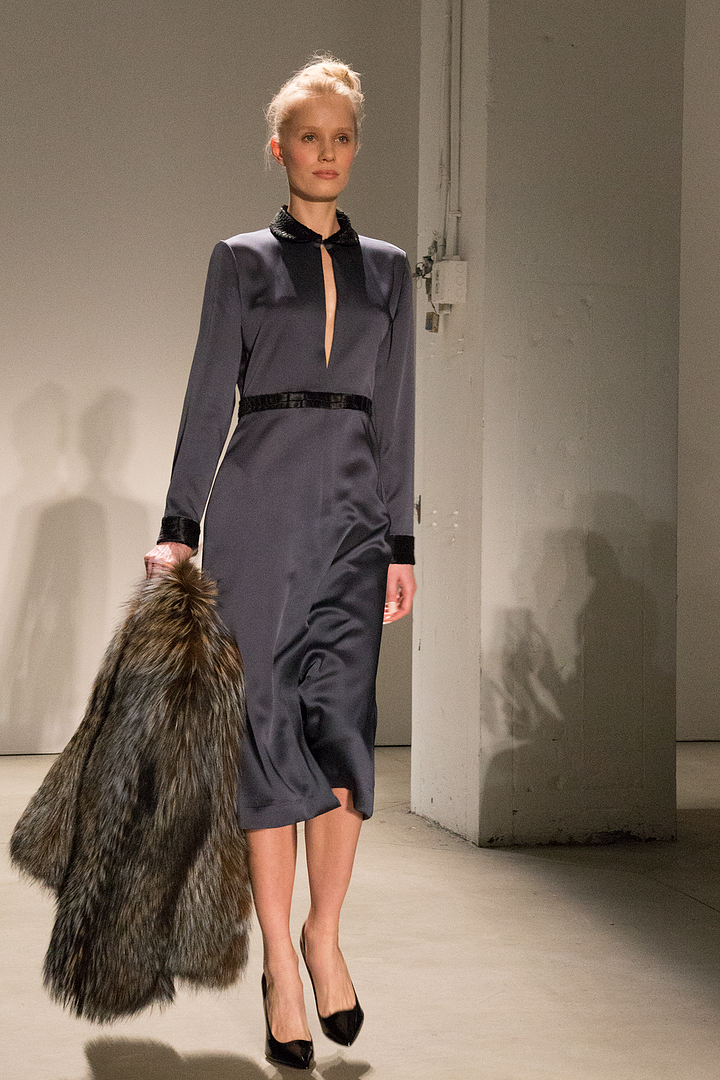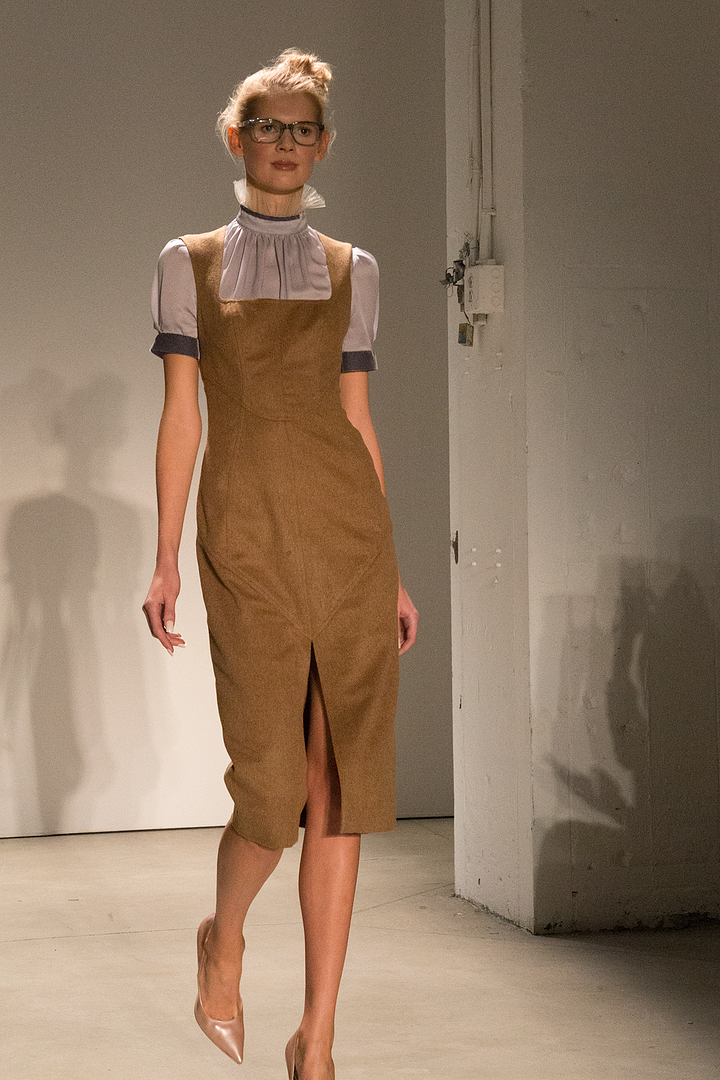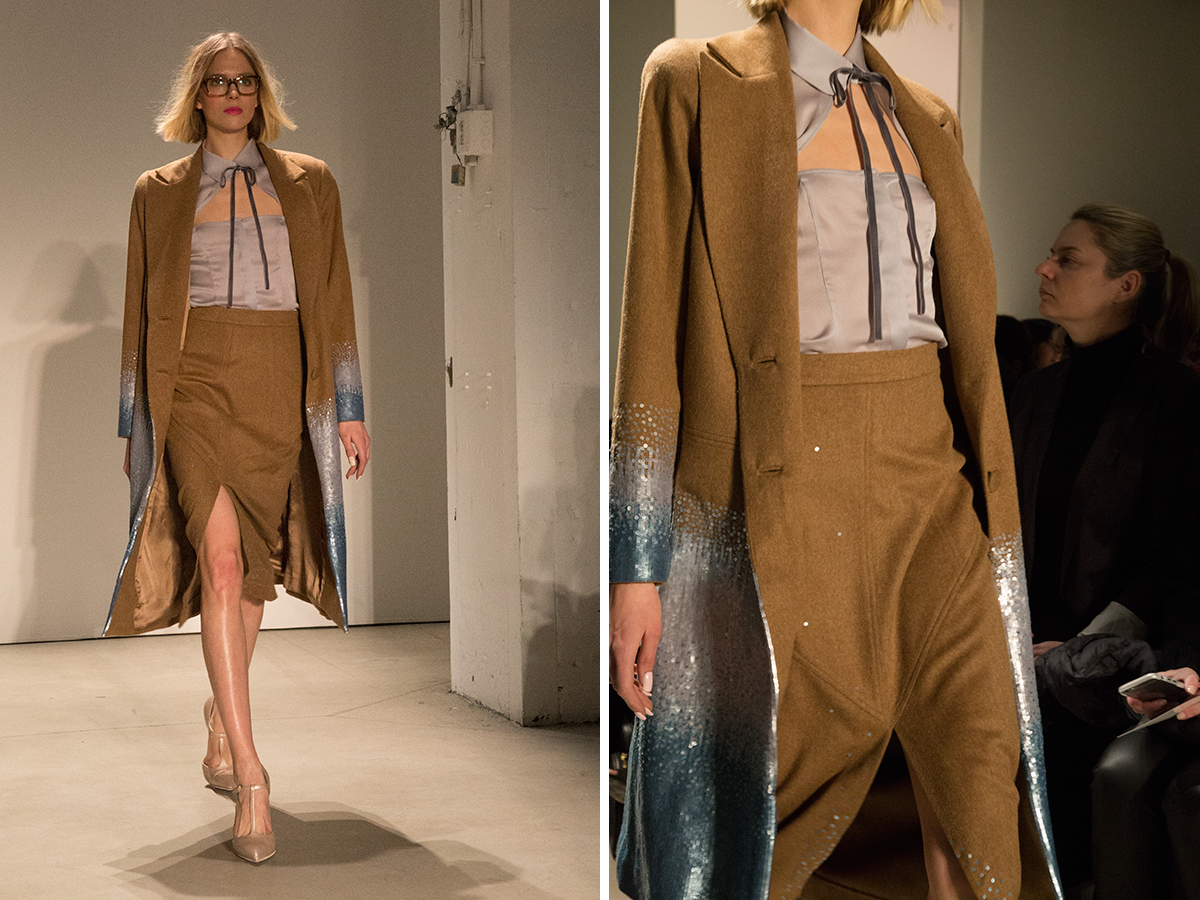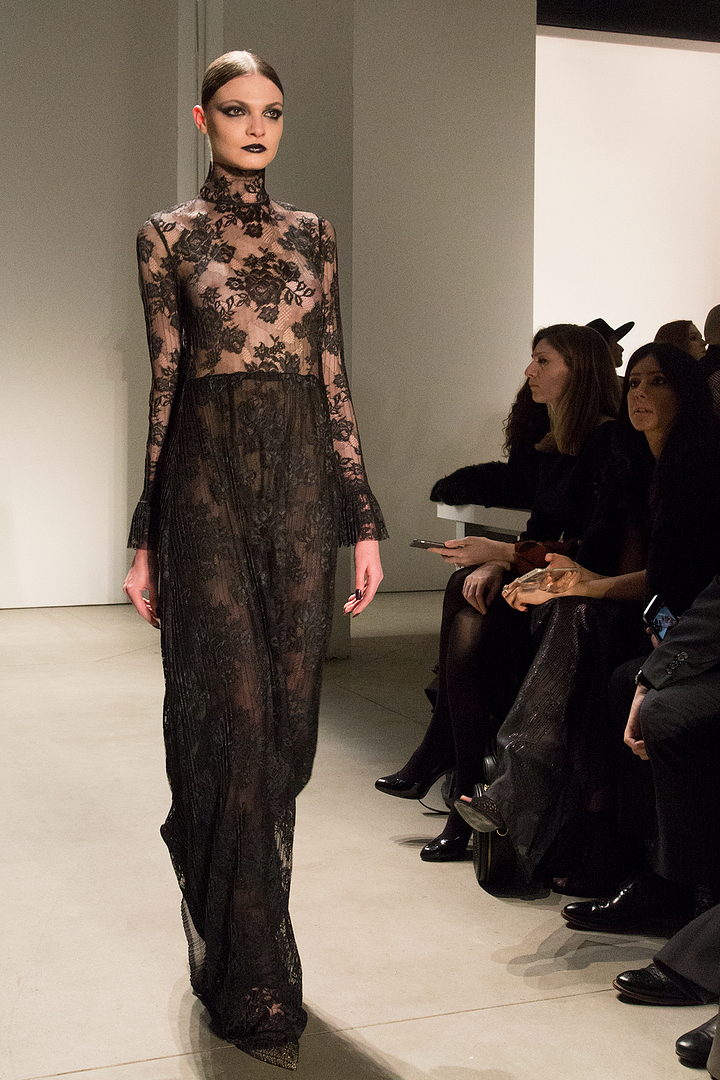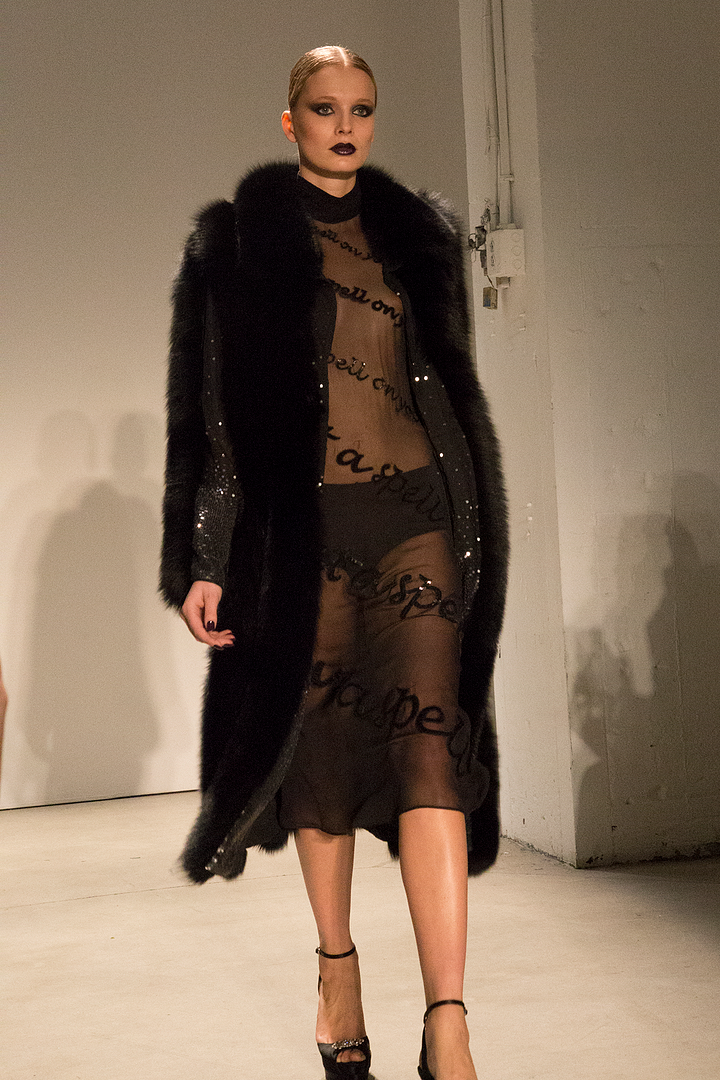 Georgine Fall 2016
from
Fashionista NY Girl
on
Vimeo
.
all pictures taken by me. see more pictures here.
One of my favorite looks was the play on Snow White with a cute quirky shirt with Grumpy written across it. I love the badass nerdy vibe to the whole collection. Who knew looking nerdy looked so good? Plus, loving the dark lip matching the dark eyes...I just wish I had a make-up artist do it for me. Every time I try a dark eye, I end up looking like a raccoon.

What do you think of this collection?