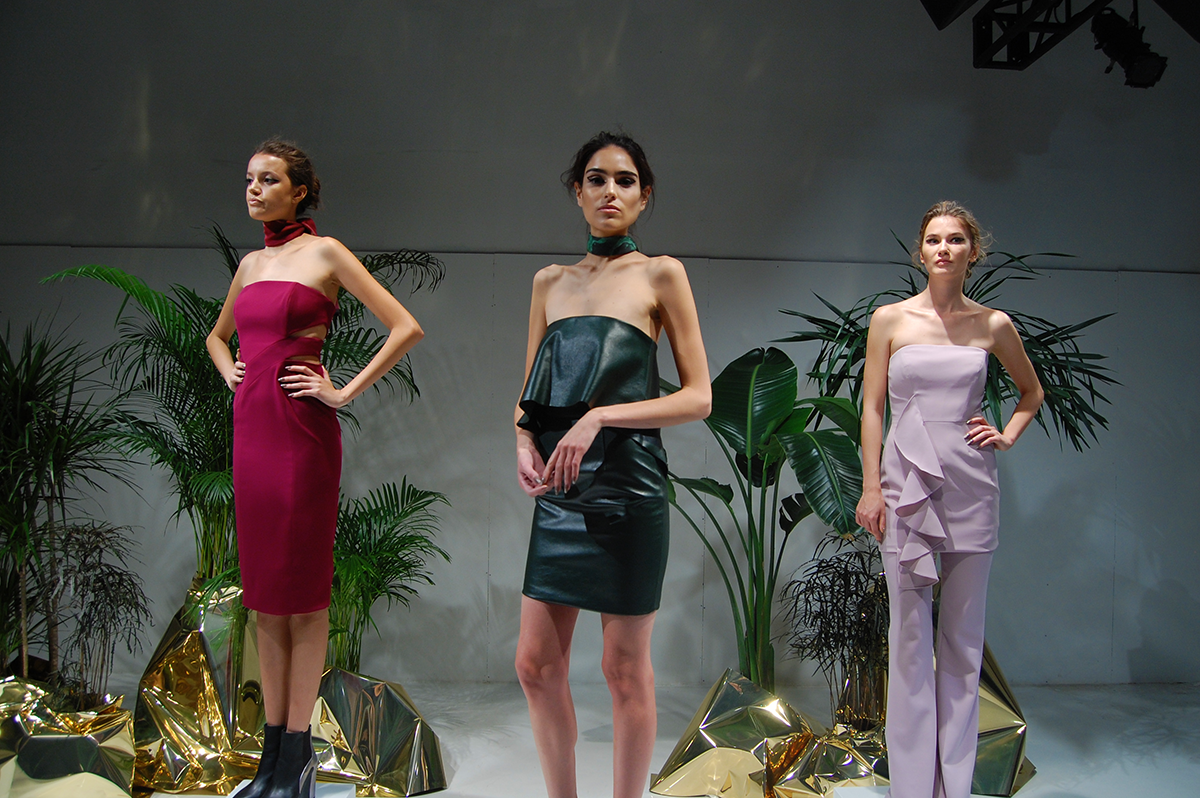 I snuck out of my Soho office for an early lunch to catch the Jay Godfrey Fall 2016 presentation, but like the dumb dumb that I am I thought it would be a good idea to walk from Greene Street to Washington Street (in all honesty it's not a bad walk, 15 minutes if you are New Yorker but don't do it in the dead of winter). By the time I got there I couldn't feel my face (in the worst possible way), but was so happy to be at NYFW once again. After taking a mini break in September it was welcoming to be in the chaos of photographers trying to snap photos of models cladly dressed for fall. The Space at the Skylight at Clarkson Square was quite crowded but the green leaves scenery made the space more serene. Models dressed in luxurious textures (leather and silks) lined the side of the rooms. They stood out in from the greenery in rich palettes: emerald greens, deep purples, and luscious pinks.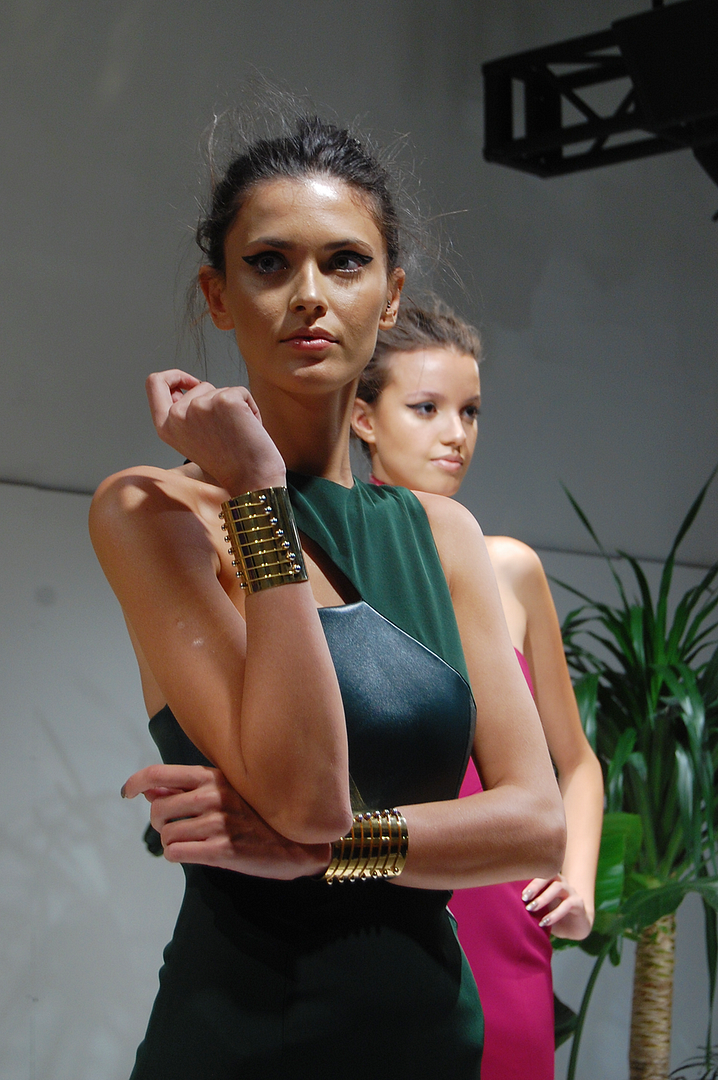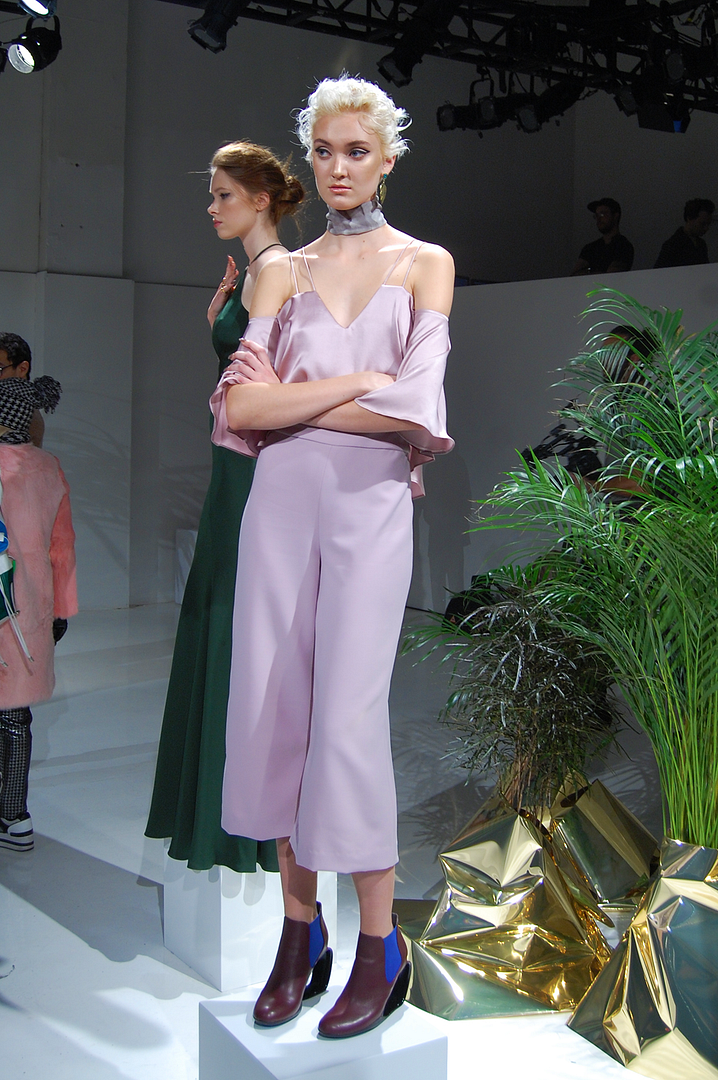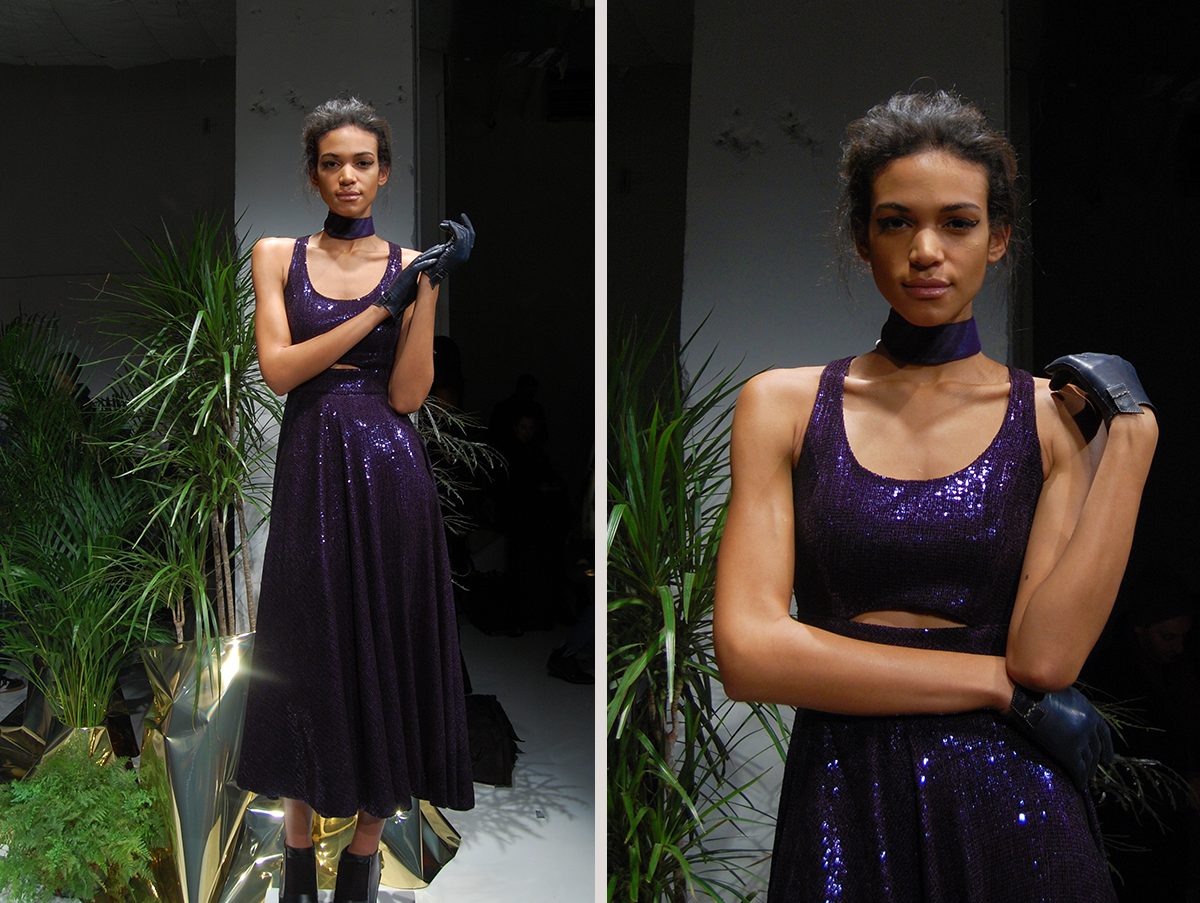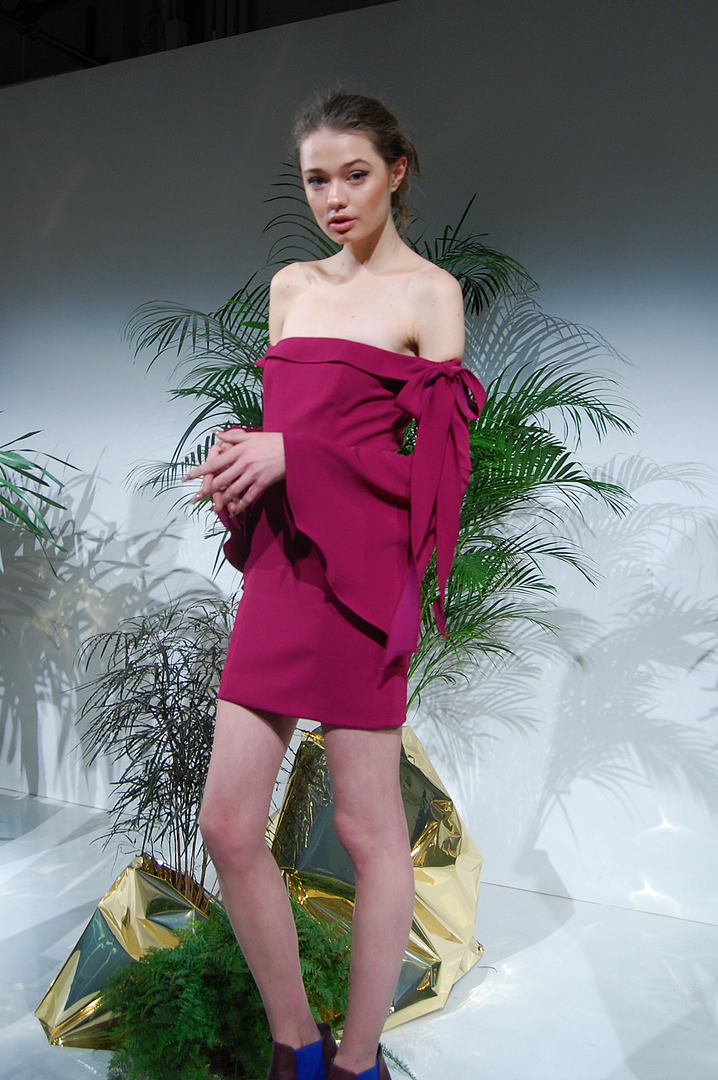 all photos taken by me. see more pictures here
.
There were two looks that stood out to me the most: the pink 70s style bell flared sleeve dress and the emerald green cape jumpsuit. Both these looks to me screamed feminine retro flare. I could see Emma Stone rocking the hell out of the green cape jumpsuit.
What do you think of this collection?