Welcome to the 2nd posting of
Steal the Look for Less
.
Jessica Simpson has been in the spot light again lately with her between Marie Claire cover, where she bared it all well at least bared it all with a natural face (no make-up), and John Mayer's remark about her.
People Magazine has a photo of her (seen below) in a Madewell Romper and a demin jacket. Such a simple perfect look. Perfect for the day time (picnics and lunch with friends) and night time (drinks with friends or going out on the night on the town).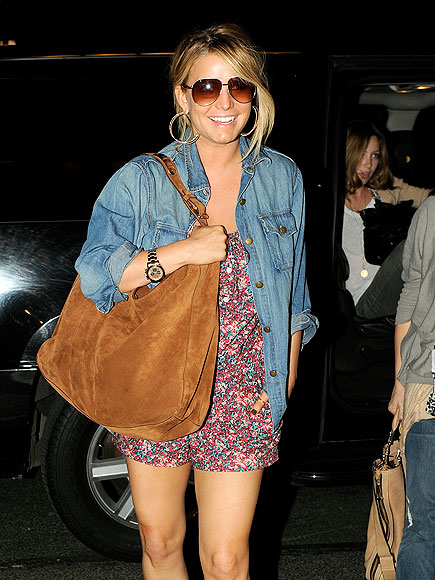 The Steal:
Steal the Look by poetofsorts featuring TopShop
Since the photo doesn't show what shoes Simpson is wearing I put together of sandals for a steal that would go the steal outfits:
I love rompers. They are so easy and simple and pretty much go with anything for the summer. You can wear them with a demin jacket or a cardigan for those summer breezes. They can be dressed up with wedge sandals or heeled booties. Keds and Converse can also be worn with rompers, makes for the ideal bike riding outfit.
So if you're looking for a simple and comfortable look I would suggest rompers!
Hope you enjoyed this week's Steal the Look for Less. Who's look will be next? Anyone you want to see?