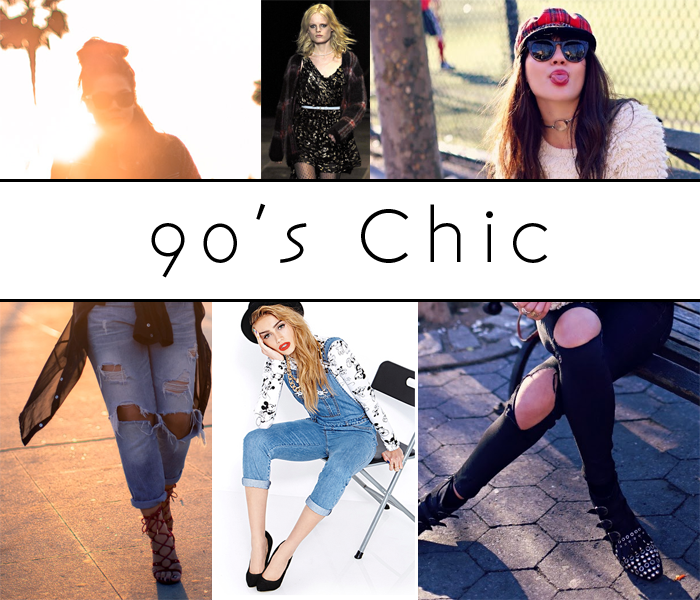 There is no denying that I'm a total fan of the 90's. I love that this season was all about modifying the 90s trends from high waisted jeans to crop tops to overalls. Saint Laurent brought back the 90s grunge with plaid sweaters, little floral slip dresses, and hard boots. I'm a little punk rocker at heart. No I may not dress it...all the time but I love incorporating harder pieces into my looks. More likely on the weekends you'll catch me in a dressed down look....something that goes like this...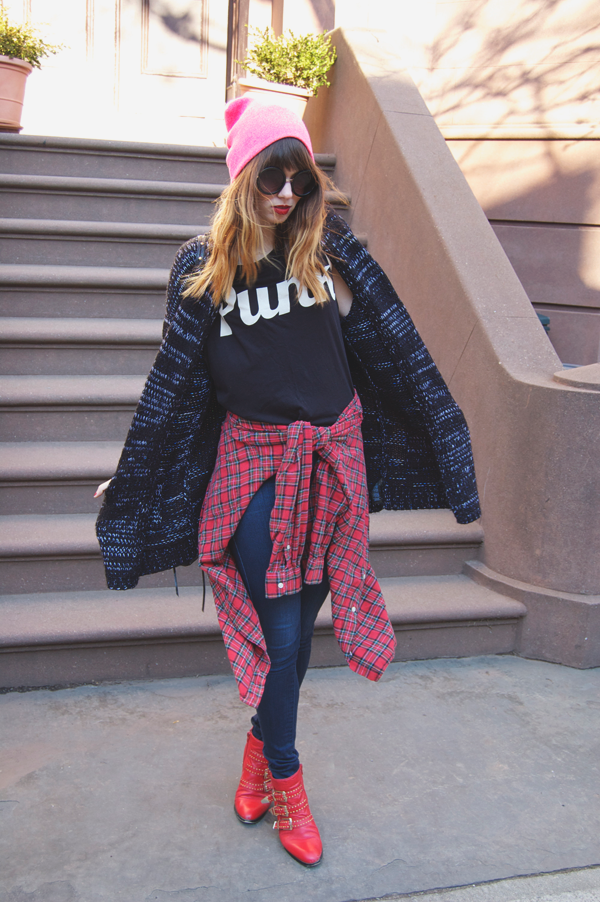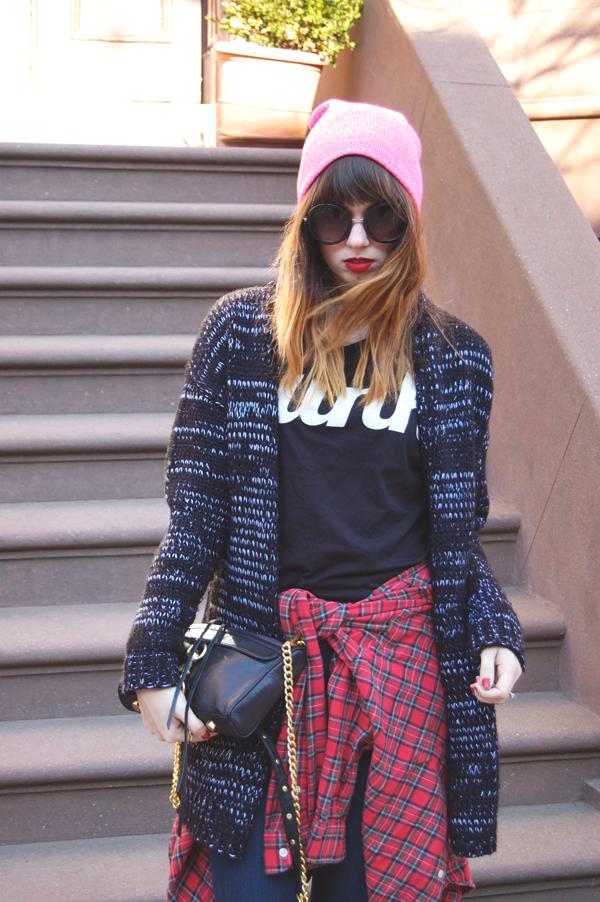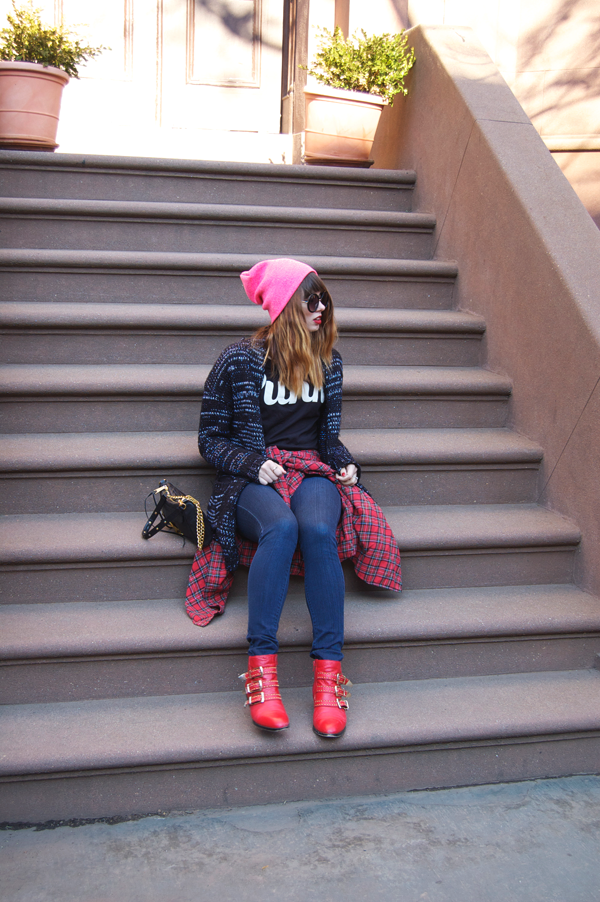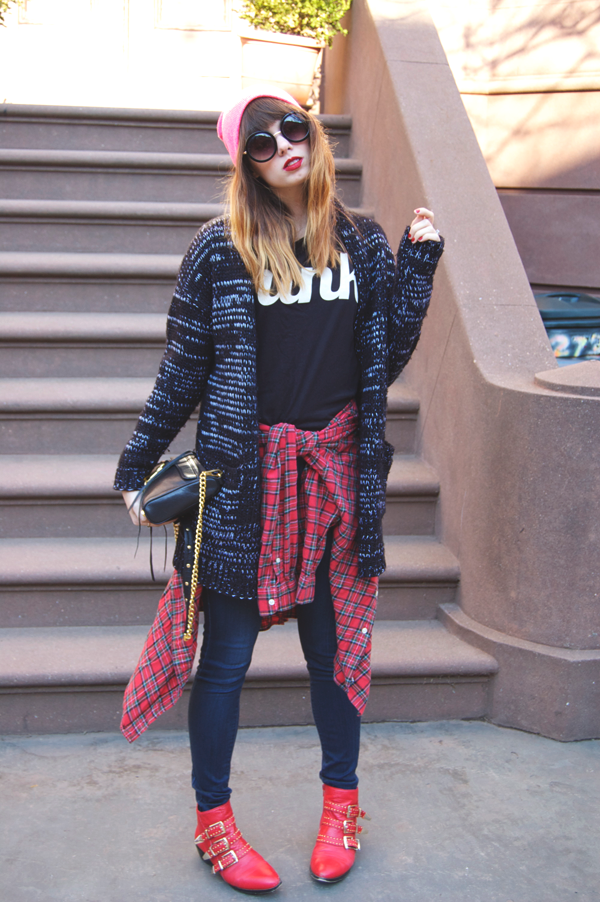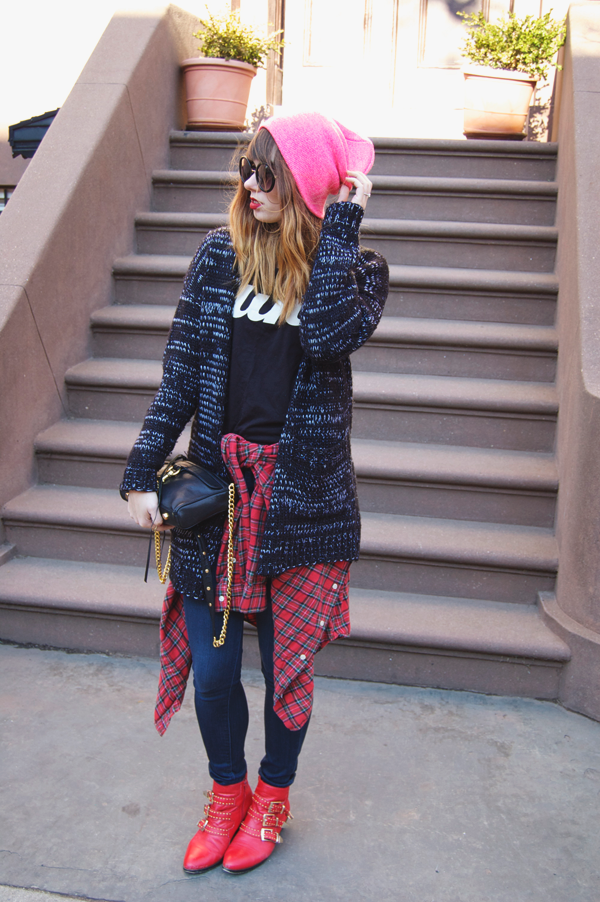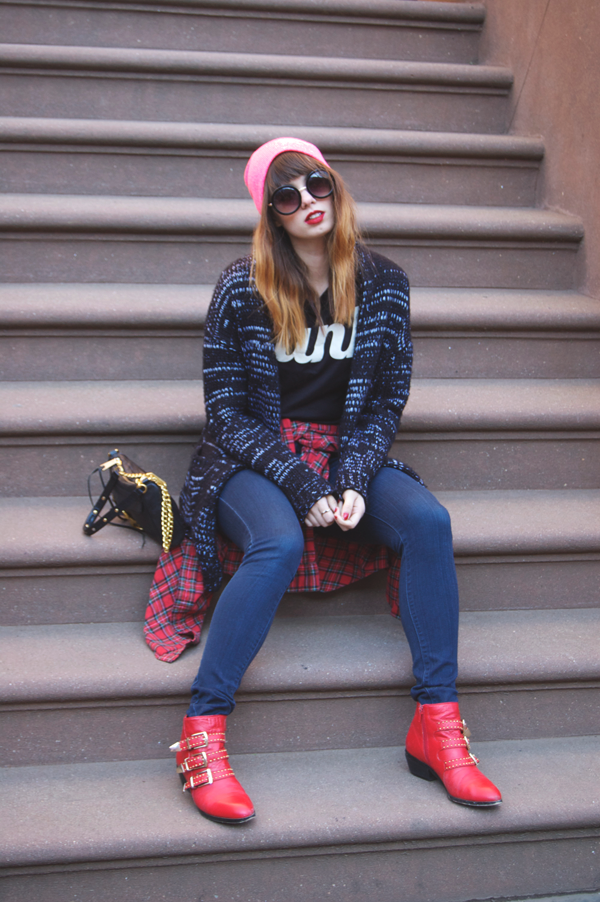 Sweater: Forever21 | Shirt: Joyce Leslie from my boo Addikted2Fashion | Plaid Shirt: Vintage Ralph Lauren |
Jeans: Carmar from LF Stores | Shoes: Shoe Mint | Bag: c/o Rebecca Minkoff | Hat: Forever21 | Sunglasses: Aldo
photos by Brian Cavanaugh
What do you think of the 90s look making a come back?