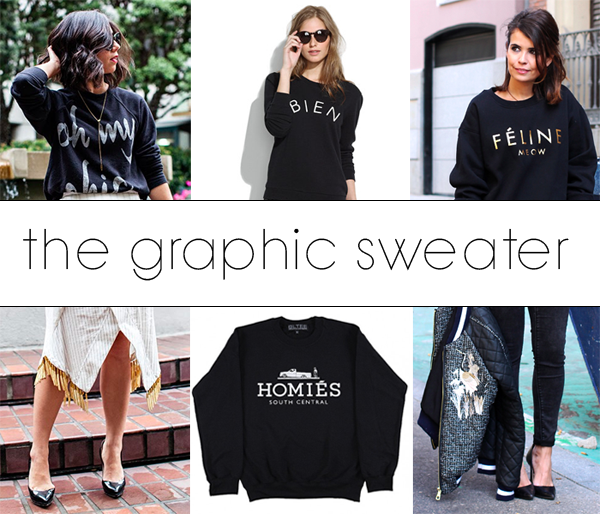 This was the season of text sweaters. I have been eyeing a few myself like the fun play on the designer like the
Ain't Laurent Without Yves
by What About Laurent or the
Homies
sweatshirt by Brian Litchenberg. Of course, there have been a ton of others that came out for a lower price point, like Urban Outfitters had theirs for some time. Thanks to my blogger partner in crime she bought me a Ain't Laurent Without Yves sweater of my own from Joyce Leslie as a little present. To say that I was one happy camper would be a total understatement. This sweater is going to be worn to death!
Jacket: Elie Tahari | Sweater: gift from Addikted2Fashion (similar here) | Jeans: Zara | Boots: Shoemint (similar here) | Bag: Phillip Lim X Target | Sunglasses: Aldo | Beanie: Forever21
What do you think of the text sweater trend?