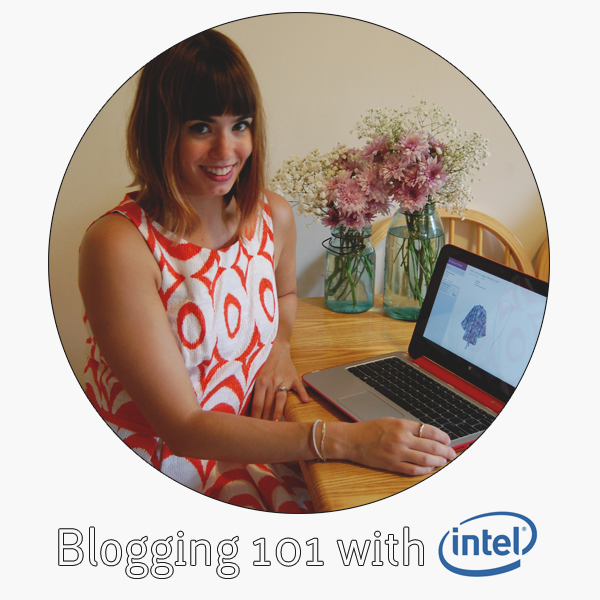 Fashion blogging is all about staying on top of the latest fashion trends and news, as well as staying inspired. My
Intel HP Pavilion 2-in-1
serves as my information and inspiration board. I put together a list of applications that help me stay connected, focused and inspired.
Pinterest Ultimate:
Pinterest is the mother load of inspiration. I love checking my feed for latest pins. I use Pinterest a lot when I'm in a fashion rut, it helps me pull together looks that I have hanging in my closet. Or to create inspiration for blog post. Pinterest is also my go to for food and drink recipes, as well as home decor and party ideas.
Nook:
Fashion magazines are always a great source of inspiration as wells as latest trends and news. I love that with my 2-in-1 I can instantly download my favorite magazines like ELLE, Vogue, and NYLON right away instead of going to a local store in hopes they have the latest issue. Plus it's easier to carry then a bunch of magazines.
OneNote:
OneNote is a fun note taking application that lets me free flow some post ideas. It not only allows you to take notes but you can insert pictures as well as sketch right onto the page. I use this to jot down ideas for upcoming post and to build looks. Also great to keep ideas and information organized while at a show or a meeting.
MinimaList:
The Minimalist app helps me stay on track with what blog post have to be finished and what is already done. This keeps me on track with my editorial calendar. This app can help you stay on top any task from daily routines to your work schedule.
Do you use any applications to keep you inspired and focused?
#spon: I'm required to disclose a relationship between our site and Intel This could include Intel providing us w/content, product, access or other forms of payment.