I like to step out of the box sometimes when it comes to fashion. That includes wearing a sequin skirt during the day. I mean really who said you couldn't anyway? The best thing to remember when it comes to pairing something dramatic during the day is to keep everything else basic.
How I Wore the Look: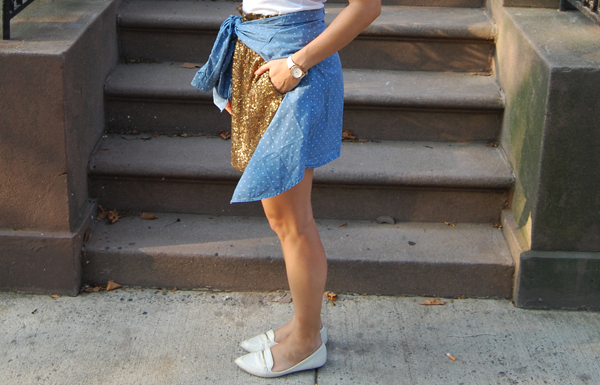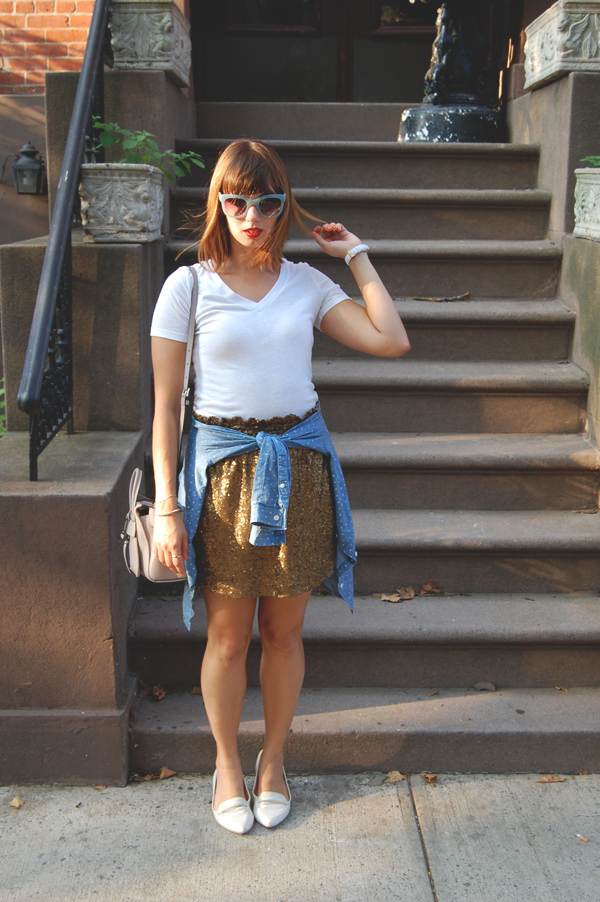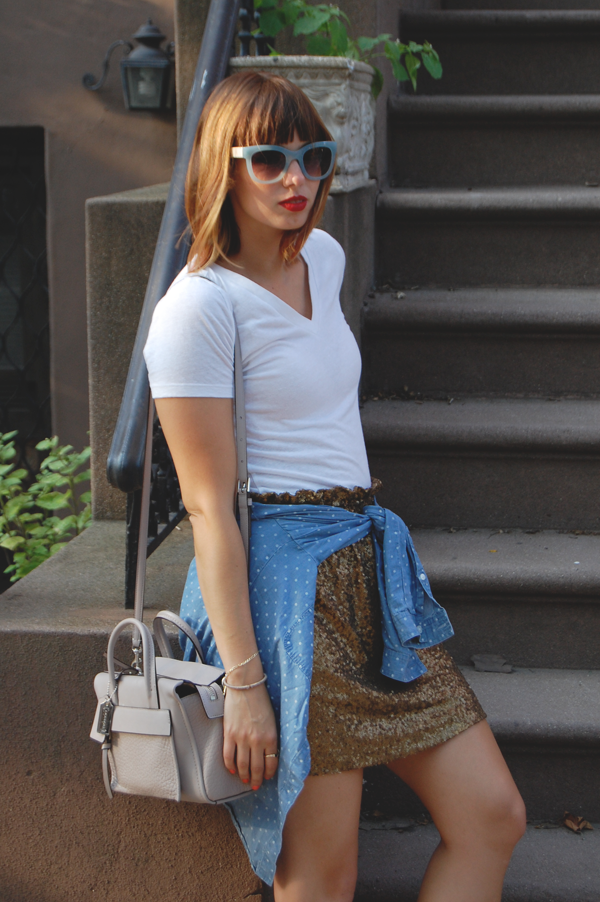 Top: Old Navy | Chambray Shirt: Loft | Skirt: Joe Fresh | Shoes: Dolce Vita | Bag: Coach | Sunglasses: Forever21 | Watch: c/o Rakani
photography by Brian Cavanaugh
There are three key basics every woman should have in her closet; a simple white tee, flats, and a chambray shirt. The best thing about these basics are that they won't cost you much to have. These basics can take you from super casual look to dressing a statement piece more casually. I love tying a chambray top around my waist, it's functional during the summer (you have something to throw on when your inside a place blasting the AC) and it keeps your outfit looking casually cool. This look is a fun outfit to take to a brunch with friends or if you are so lucky, a casual day at the office to after work cocktails. The look can take you from day to night by switching out flats for heels and a red lip.
Would you dare to wear a sequin skirt during the day?