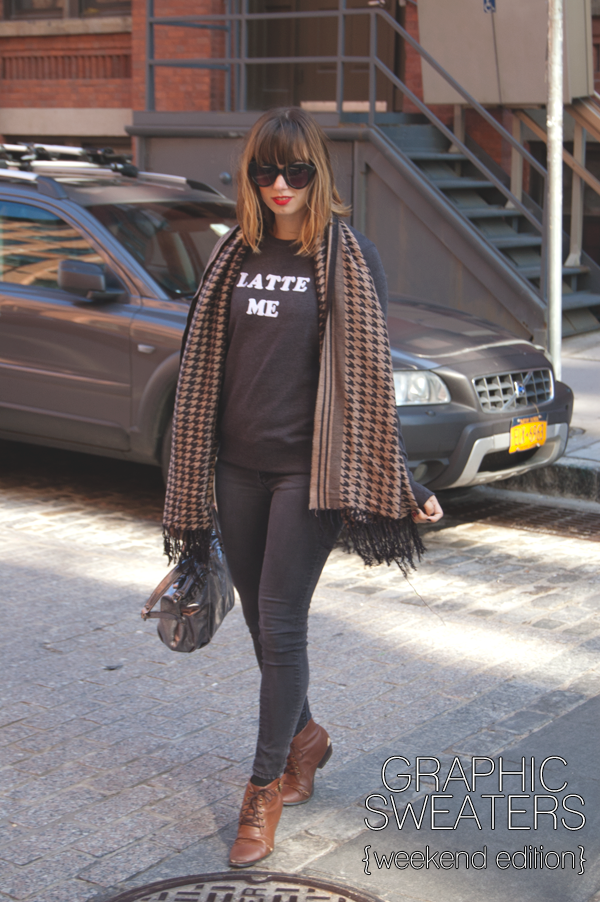 Graphic Sweaters aren't just for kids and teenagers, now us grown-ups can get in on the fun as well. Designer lines like
3.1 Phillip Lim
,
Kenzo
, and
Brian Lichtenberg
have brought us the graphic sweater with a grown up twist. You can also find fun and flirty graphic sweaters at reasonable prices at retailers like Zara, H&M, and even LOFT. To keep a grown up sophistication to this look do dark wash jeans (no ripped jeans!) and fall boots. Add in fall accessories like brim hats and scarves.
How I Wore the Look: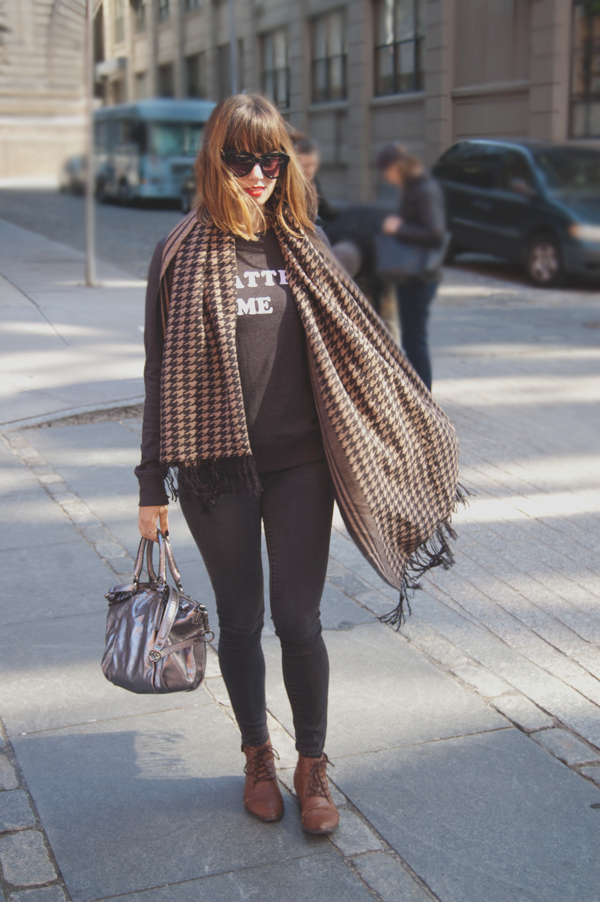 Sweater: Aeropastle | Jeans: Zara | Boots: H&M (so old) | Bag: Coach | Sunglases: Tobi.com | Scarf: NYC Street Vendor
Yes this sweatshirt is from Aeropostle but I must admit they are sort of growing up. They look more like they are trying to be a American Eagle customer then a younger pre-teen customer. And yes I still shop at AE even though I'm over their appeal age (their jeans are the only ones that fit me correctly!). I happened across this sweater online and it was just so me that I had to go to the store and pick it up. It was a perfect top for a fall Sunday wandering around Brooklyn.
What do you think about the graphic sweater trend?