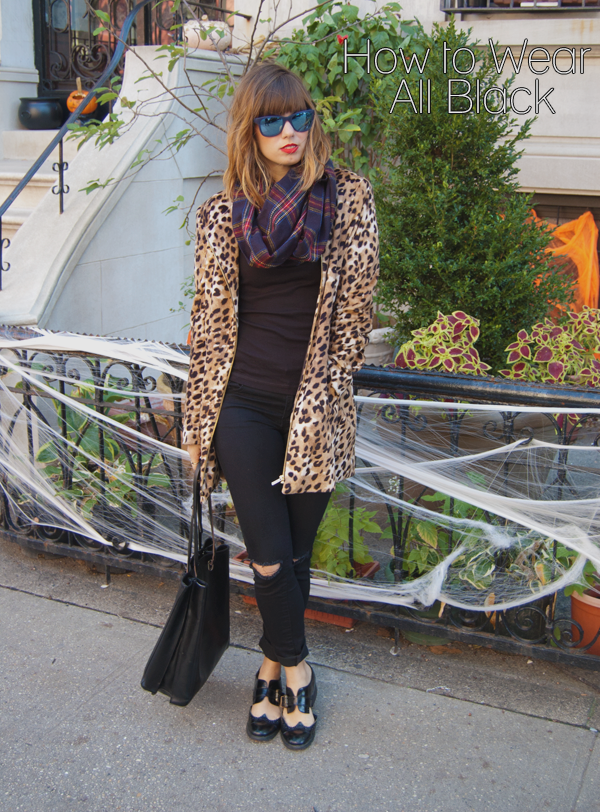 Black clothes here in NYC isn't just a color but it's a way of life. Black is a yearly seasonal color. Perfecting the all black look doesn't take much of a skill, just the perfect accessories. All black everything allows you to have a blank canvas and to build your look around it. I love playing with patterns when doing a solid color look. You can really have fun with prints and patterns, especially during the fall when you can mix a printed jacket with mixed patterned accessories like scarves and hats.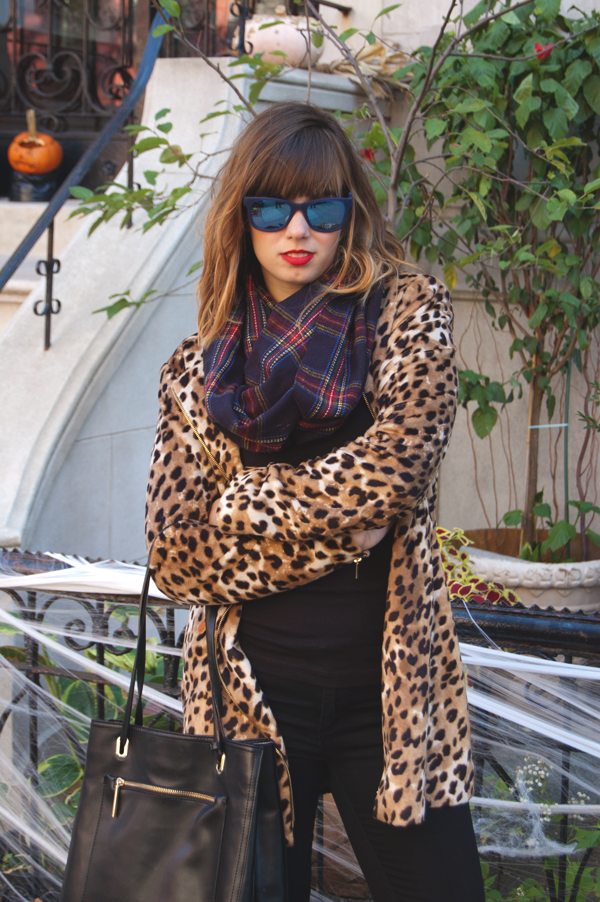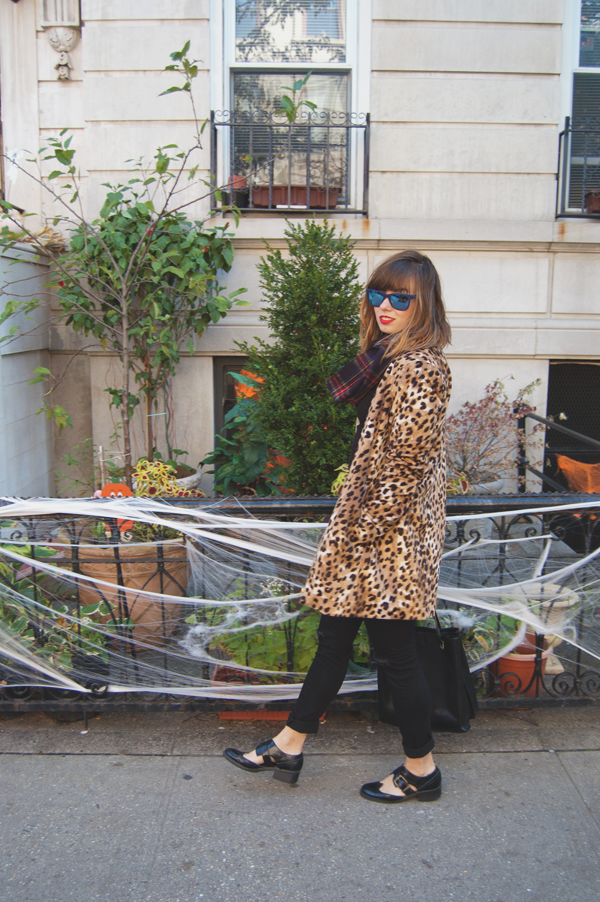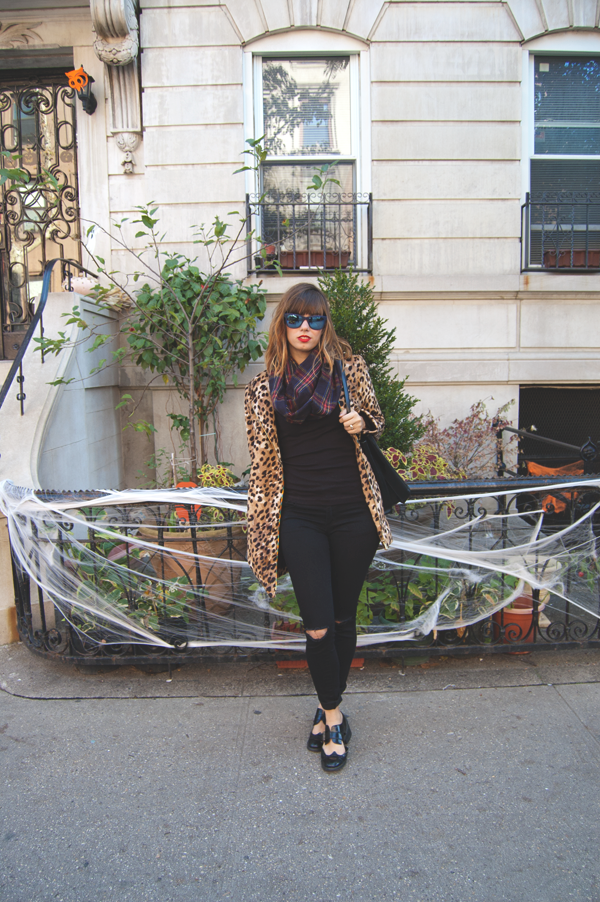 Jacket: Calvin Klein | Shirt: Gap | Jeans: Forever21 | Shoes: Jeffrey Campbell | Bag: Zara | Sunglasses: c/o Lacoste
pictures taken by Brian Cavanaugh
How do you wear black on black?