One of my must have items from the Altuzarra for Target was these over the knee boots. I knew if I didn't get them I would be kicking myself for days. So when the collection launched I was one of the crazy ones up at 3am sitting on my computer ordering the goods. Although the peasant dress wasn't ordered until the following morning...but I'm glad I came back for it. It's a great statement piece that is very subtitle and can transition from work day to after work events. I paired up the peasant dress with the over the knee boots to give the overall look a city boho girl vibe. Since the sequins on the dress is enough, I kept accessories to a minimum.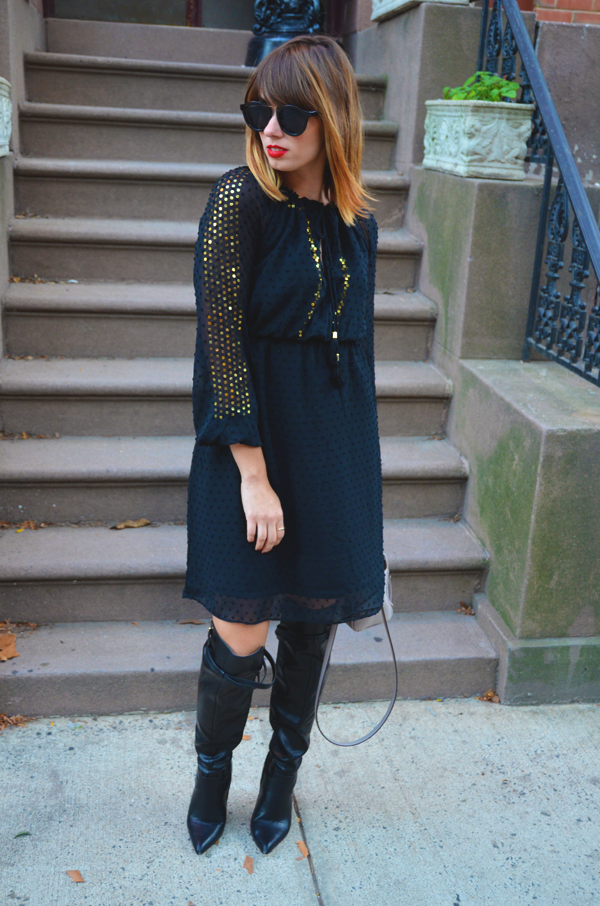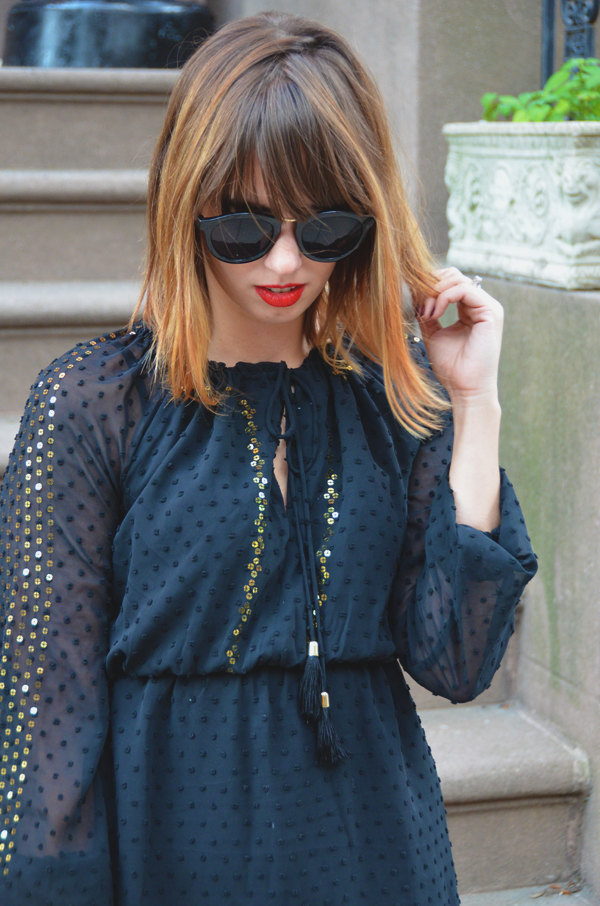 This collection by far was my favorite collection. It had a more luxurious vibe, plus it felt more grown up. It had pieces that you can wear to work and for after hours. And as much time as I spend in my office I'll take a good collection where I can have fun with my day time look.
What do you think about this look? Did you get anything from the Altuzarra for Target?