Lace slips and lace trimmed skirts have been a trend for a few seasons now. I love the idea of taking a slip dress or skirt and transforming it for a fall look. Oversized sweaters are always one of my favorite fall items. Adding it with a lace trimmed skirt is perfect way to toughen up a super sexy look.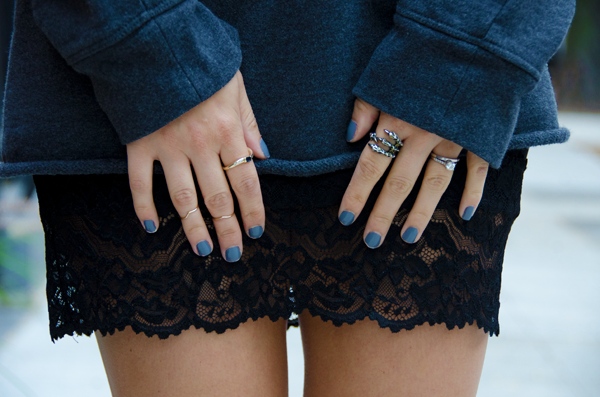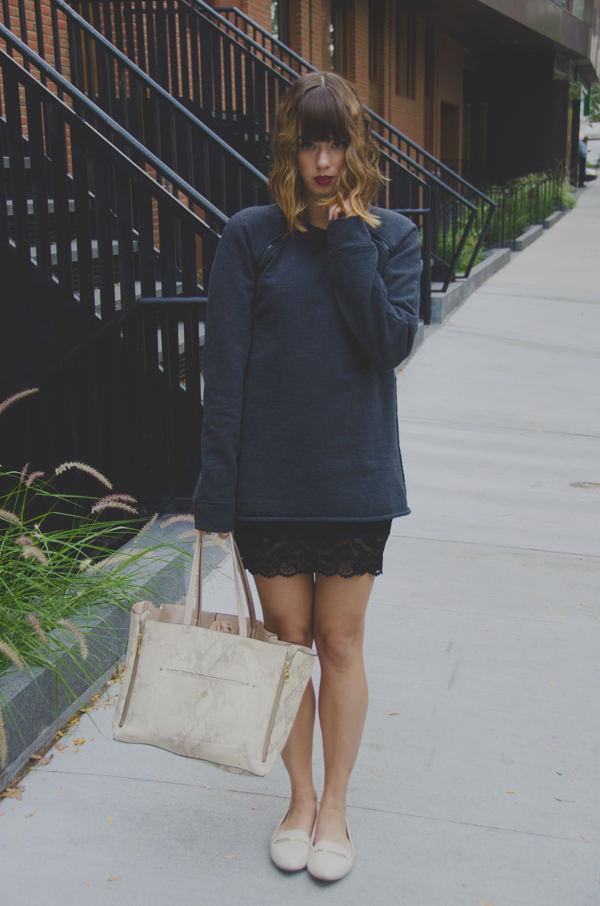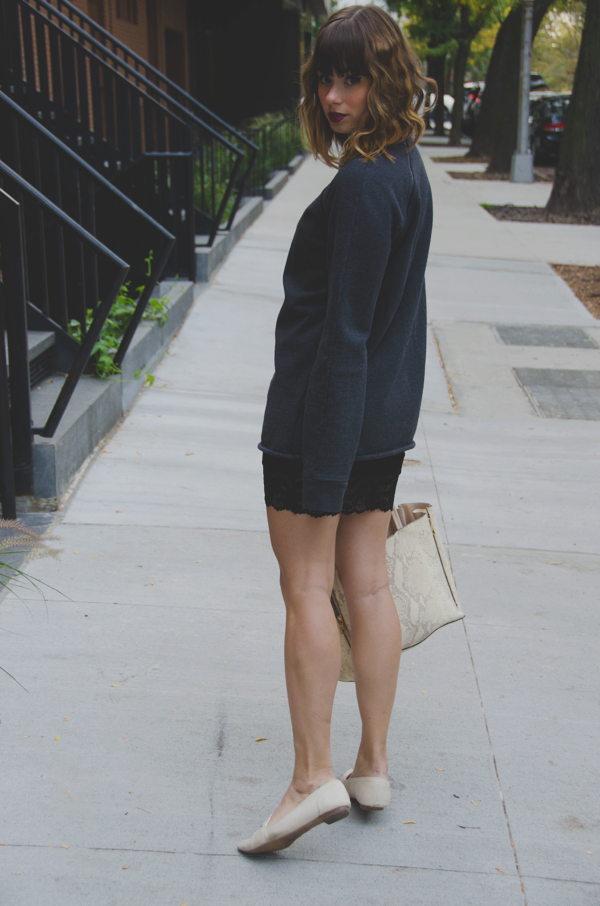 Sweater: T by Alexander Wang | Skirt: Forever21 | Shoes: Dolce Vita | Bag: c/o Ann Taylor |
Claw Ring: Birdhouse Jewelry | Knuckle Rings: c/o Hugssy.com
I found this Forever21 skirt recently while browsing the 42nd street store. I knew I had to have it when I saw the price tag of $10.80. It was a perfect transitional skirt, plus it can be worn with a chunky sweater or something more sexy for a date night. For a day look I paired it with my favorite T by Alexander Wang sweater and a pair of loafers. The loafers just add a bit of a tomboy flare.
Would you wear an oversized sweater with a lace trimmed skirt?