Nothing tops off an outfit like freshly painted nails! I teamed up with
Londontown
to show you how you can complete your Spring looks with their new Spring Collection.
Londontown
created a 12 piece collection full of perfectly toned pastels, brights, and glitter polishes. These colors can easily match your look or add a pop of color to you spring outfit. See how
Londontown
help inspire some of my favorite Spring looks.
Sweater: J.Crew | Jeans: LOFT | Sandals: Jeffrey Campbell | Bag: Rebecca Minkoff | Sunglasses: Urban Outfitters
Play match maker to your nails. Have fun this Spring with it's must have pastel colors by matching your nails to your outfit. I paired my favorite J.Crew sweater with
Londontown's
Chuffed to Bits
. To keep the look from being to matchy-matchy, add a pop of color to your toes.
Reverse the Charges
was the perfect complimentary pop of color to my mani and sweater.
LONDONTOWN Chuffed to Bits LONDONTOWN Reverse the Charges
---

Shirt: Rebecca Minkoff | Skirt: Alice & Olivia | Shoes: Kate Spade via DSW | Bag: Rebecca Minkoff | Sunglasses: Aldo
Just like winter has it's luxe textures, spring has it's. When I think about spring textures, lace and embroidery always comes to mind. I love playing with textures, whether it's pairing a denim jacket with a lace skirt or sparkly pair of heels with an embroidered skirt. Compliment your spring textures with textured nails. For this I went light and delicate. I used
Londtown's
Lovely Jubbly
and for texture I used
Glassglow Glamour
, which also adds a bit of sparkle.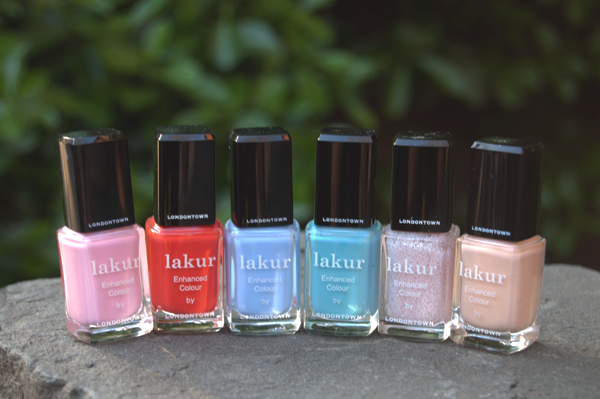 LONDONTOWN Lovely Jubbly LONDONTOWN Glassglow Glamour
---

Dress: Kate Spade Saturday | Shoes: Dollhouse via Necessary Clothing | Bag: Rebecca Minkoff |
Sunglasses: Feathers Boutique | Belt: Vintage Scarf
This Spring it's all about the Little White Dress (LWD). To avoid your look from being washed out add pops of color. When doing a white dress I like to go light on the face and go bold on the lip and nails. For me when I do a mani-pedi I like to do colors that are complimentary. I like to go bright (or dark) on the pedi and go light on the nails. Londontown's
Piccadilly Square
is the perfect color to brighten up any look. While
Love Bite #9
is a great soft pastel pink to be paired with this vibrant coral color.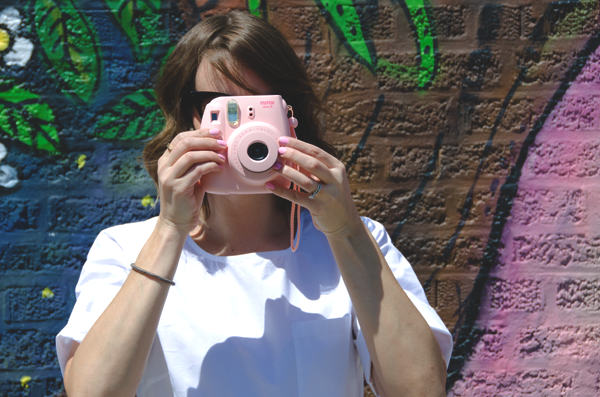 LONDONTOWN Piccadilly Square LONDONTOWN Love Bite #9
How you pair your polish with your looks?