This Spring might be all about the LWD (Little White Dress), but lets be real the LBD is a classic that won't ever be toss aside. Plus, throwing anything black aside for a season is like a crime in New York. To make a LBD work in the Spring, work one into your wardrobe that has a light texture to it like eyelets (like this
one
), mesh (this
one
), or even a light crochet dress (and this
one
). These textures help give a light airy feeling. Continue this feeling through out the whole by adding pops of colors through your accessories, whether it's a colorful bag, jewelry, or shoes. Make sure not to do over do it with the colors, choose your one item to really be your statement maker.
How I Wore the Look: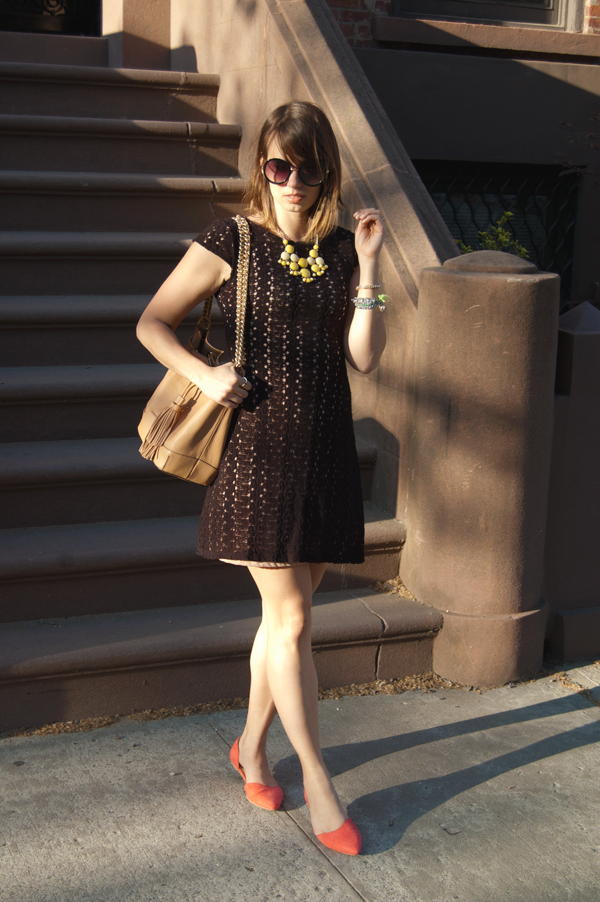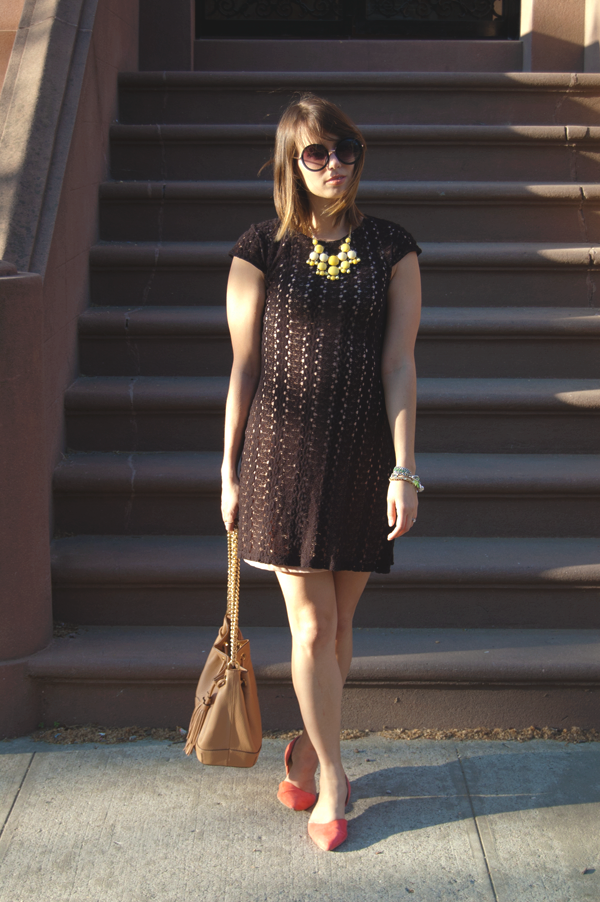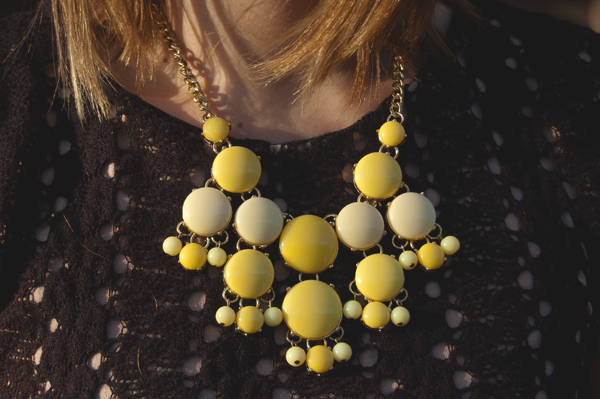 Dress: Zara | Shoes: Forever21 | Bag: Rebecca Minkoff | Sunglasses: Aldo | Bracelets: c/o Ann Taylor |
Necklace: c/o Hugssy
I've had this crochet Zara dress for a couple of seasons now. I love breaking it during the Spring, as it light, feminine, and fun to pair with brighter colors. I kept my lipstick for my day look pretty neutral as I did a bold necklace, I didn't want the two to fight for the spot light. The LBD in the Spring works for the office and those Spring/Summer wedding
How do you wear the LBD during the Spring?