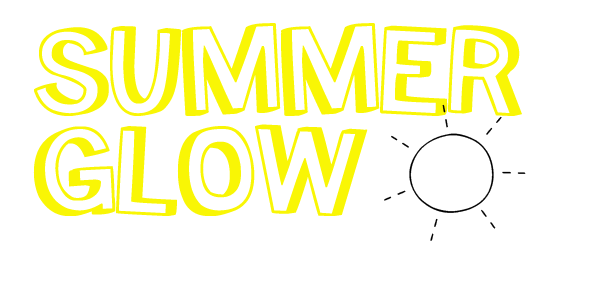 When it comes to my everyday beauty look for the summer I like to go for a shimmery summer glow. Working on a tan isn't really an option as I spend 90% of weekdays indoors, so I like to fake a little summer glow.
Products Used:
STEP 1
. Before applying any face products, use a face lotion or body lotion. This will help smooth your skin and help any of our foundations from looking caked on. I like to use Jergens BB Body Cream as it helps illuminate my skin.
STEP 2.
To help get a summer glow apply a tinted BB cream with your face brush,
Too Faced
has ones that comes in different shades that will help you achieve your beach blow.
STEP 3
. Apply a light shimmer to your eye lids. I like use eye primers that have a bit of color to them so I don't have to apply eyeshadow on and it will hold my cat.
STEP 4.
Use a eyelash curler to give your lashes some length. I don't typically wear mascara as it always feels to heavy, so you can opt to add a touch of mascara to your look.
(OPTIONAL) I never leave home without my cat-eye. I use
Kat Von D's Tattoo Eyeliner
to achieve my cat eye.
STEP 5.
Take a soft pink blush and apply on your cheeks. This will give your cheeks a soft rosey color.
STEP 6.
Using
Benefit's High Beam Highlighter
apply three small dots on your cheek bones. Using your fingers blend into your check bone. If you desire more of a glow, add two more small dots and blend in.
STEP 7
. Set with a finishing spray. My go to favorite is
PurMinerals Miracle Mist
.
STEP 8.
When doing a light face I like to keep my lipstick light as well, either a nude lip or a pale lipstick. Apply a lipliner and then a lipstick or stain over it. This will help keep the color lasting longer.
What's your summer make-up?