Every girl should have three dresses in her closet: a LBD (Little Black Dress), LWD (Little White Dress), and LRD (Little Red Dress). For me a LRD is a summer staple. It's vibrant and saucy, and the right dress can take you from work to cocktails. Every time I wear this red dress from H&M I get so many compliments. It's a great work dress that is simple but the fiery red gives it the bold statement. Whenever I wear a solid color dress, I like to bring in prints by using a printed a heel. With high neckline dresses I look for layered pieces of necklaces, this breaks up the material and adds an extra little something.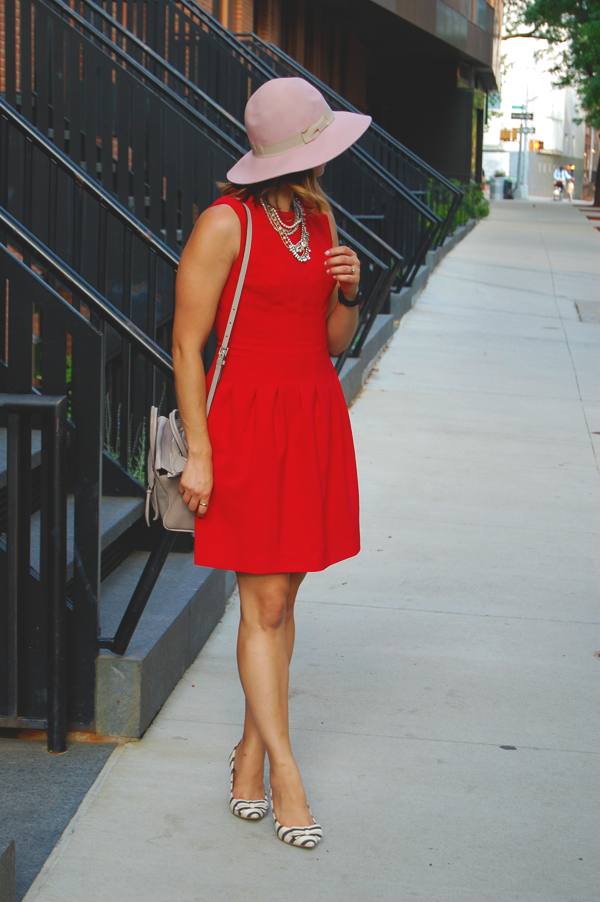 Dress: H&M | Shoes: J.Crew | Necklace: c/o Capwell + Co. | Bag: Coach | Sunglasses: Urban Outfitters |
Hat: NYC Street Vendor
Would you rock a little red dress?