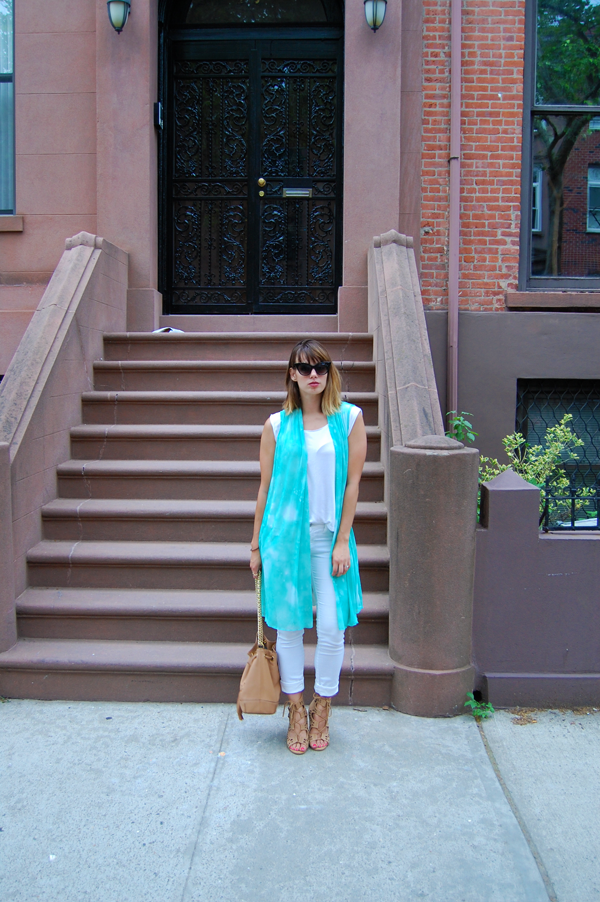 Who says you can't layer during the Spring? I love layering looks even in the Spring & Summer time. The trick to wearing layers during the hotter months are keeping the layered pieces light. And there's no better lighter piece then a long silky vest.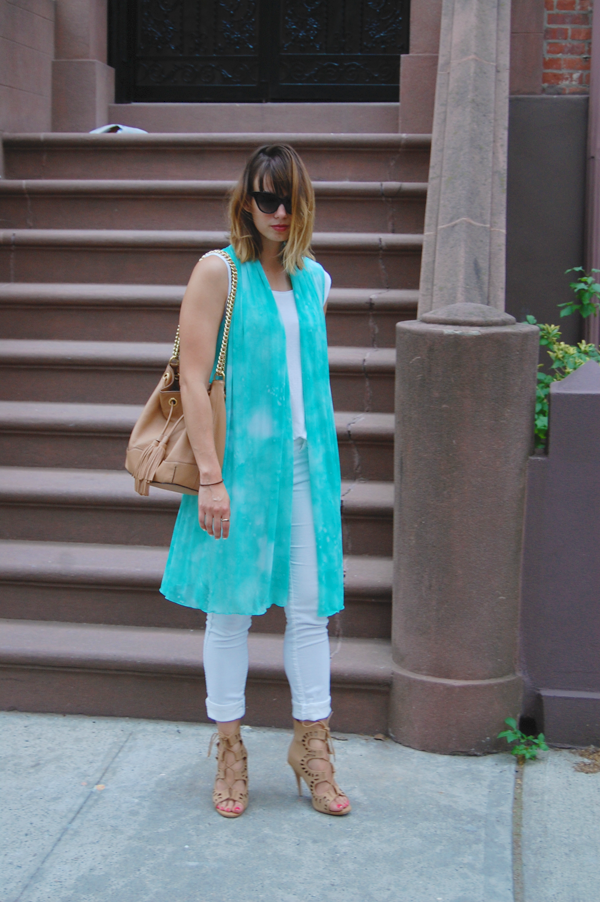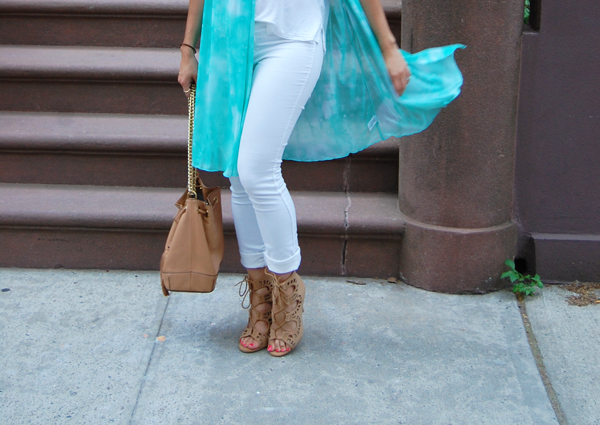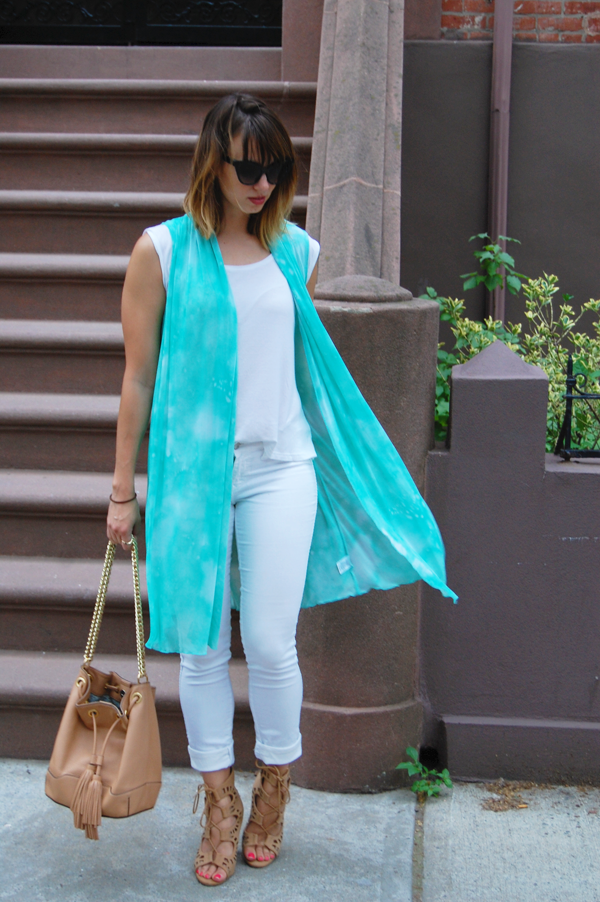 Sunglasses: Feather's Boutique
1. Keep It Light.
When picking layering pieces for the Summer you want to think light and flowy. Pick a silky vest or a scarf vest, these have a bit of air to them and movement. Doing a light piece will not only help you from sweating everywhere but also won't add bulk to your look.
2. Add a Pop of Color.
When doing a silk vest pick one that has color to it, it is summer after all! Doing a vest that has that summer color will also add a lightness to the overall look. When doing a colorful vest keep everything else neutral. I love all white outfits paired with a POP of color.
3. Play with Lengths.
When doing something long you always want to make your legs look long. Wearing high heels will add the length to your legs while also equaling out the long length of the vest.
4. Keep it Basic
. Don't clutter the look with lots of accessories. I'm a total minimalist, especially during the Summer, so I love clean looks. When it comes to layering, I like a look that doesn't have too many pieces as the focus should be on one or two pieces. The focus of this look is the silk vest so if doing a necklace or bracelet do simple little pieces with a nude bag and heel. Of course this doesn't mean boring. Go for a shoe that has some interesting detail like a lace up heel.
How would you wear a silk vest?