Is there anything more classic then a plain white tee? (And if any of you are now singing Hey There Delilah then we are spirit animals). Basics are the perfect building piece for any look as you can layer different details to make up your look. The plain white tee is my go to shirt for those I have "nothing to wear" days. They can be dressed up for work, play, or anything in between.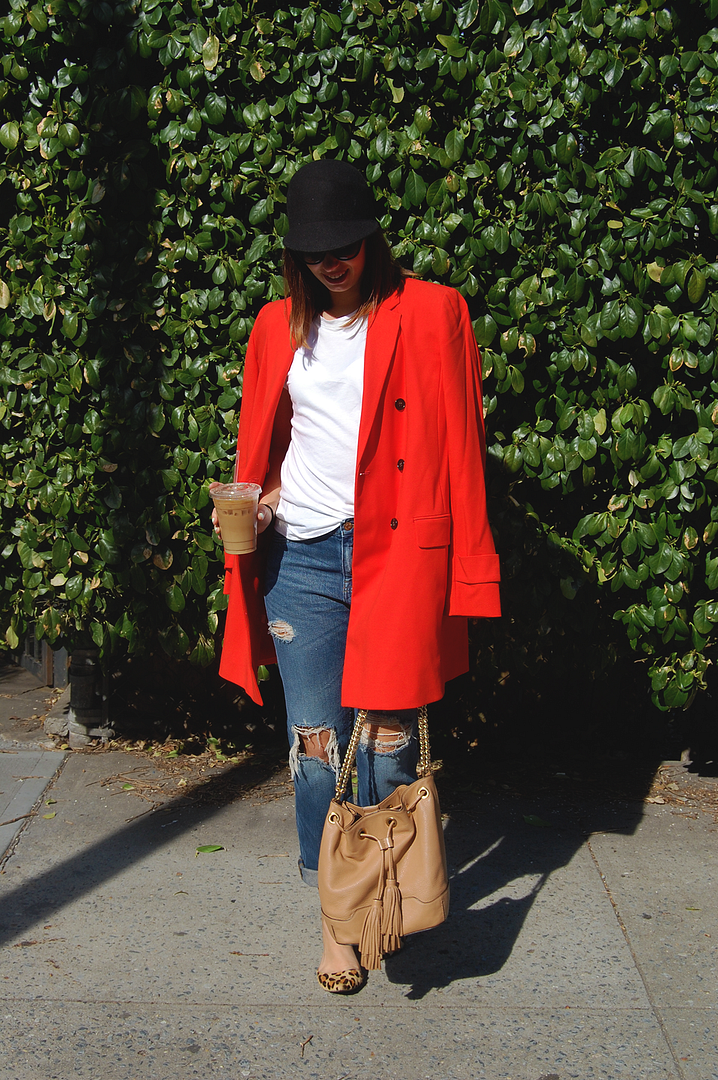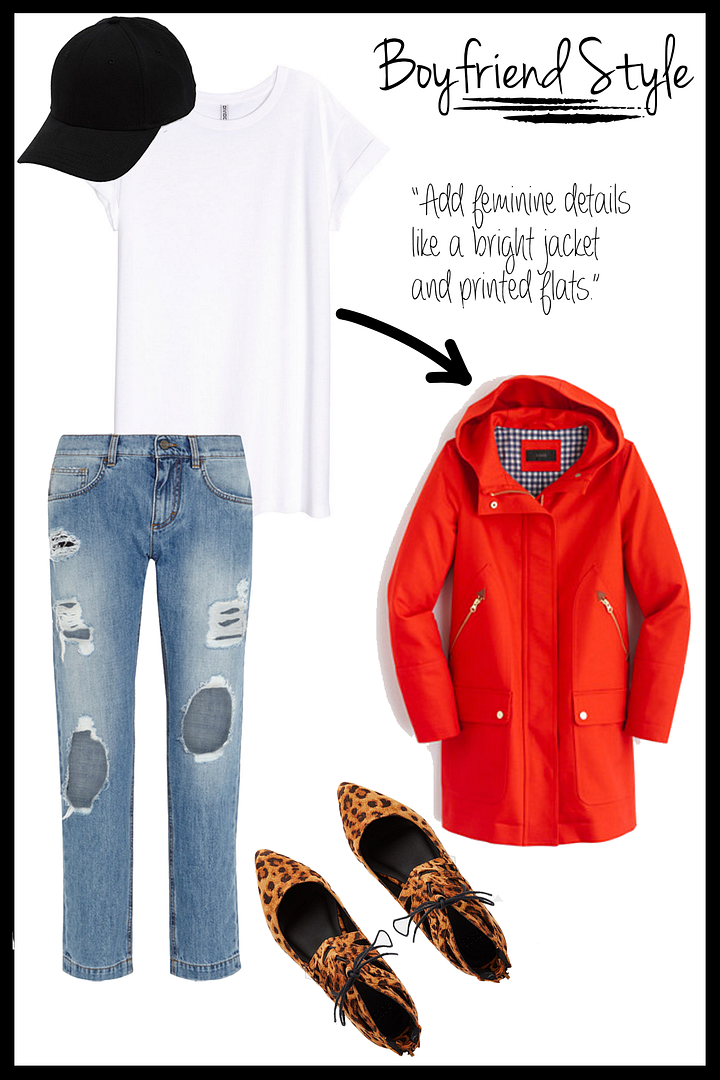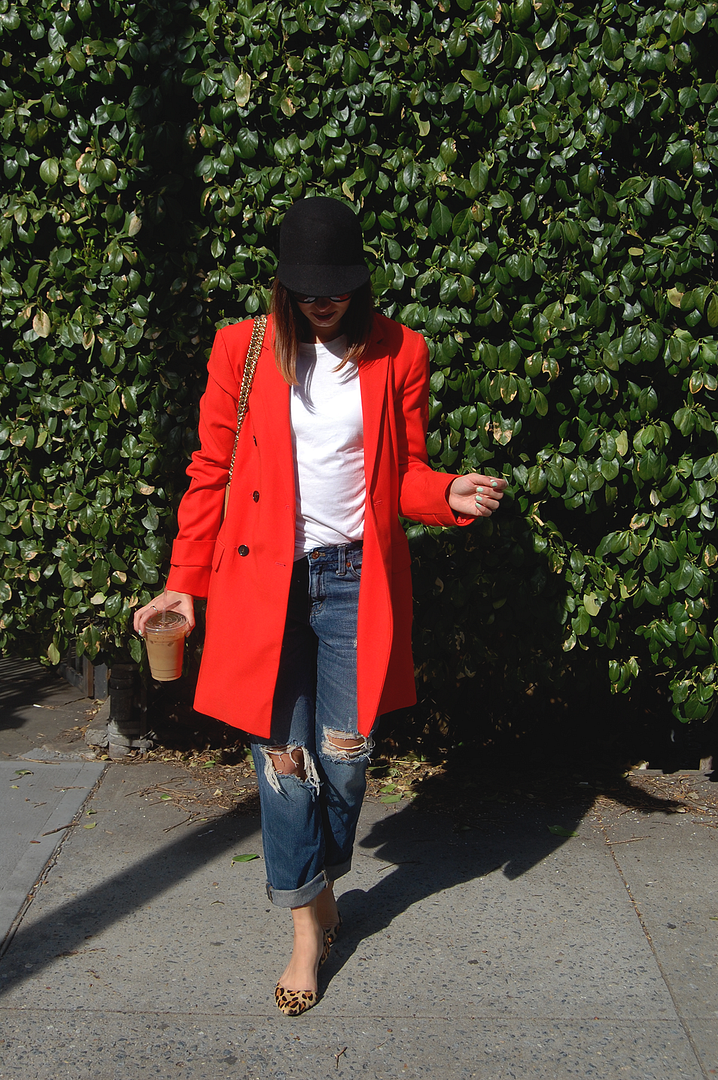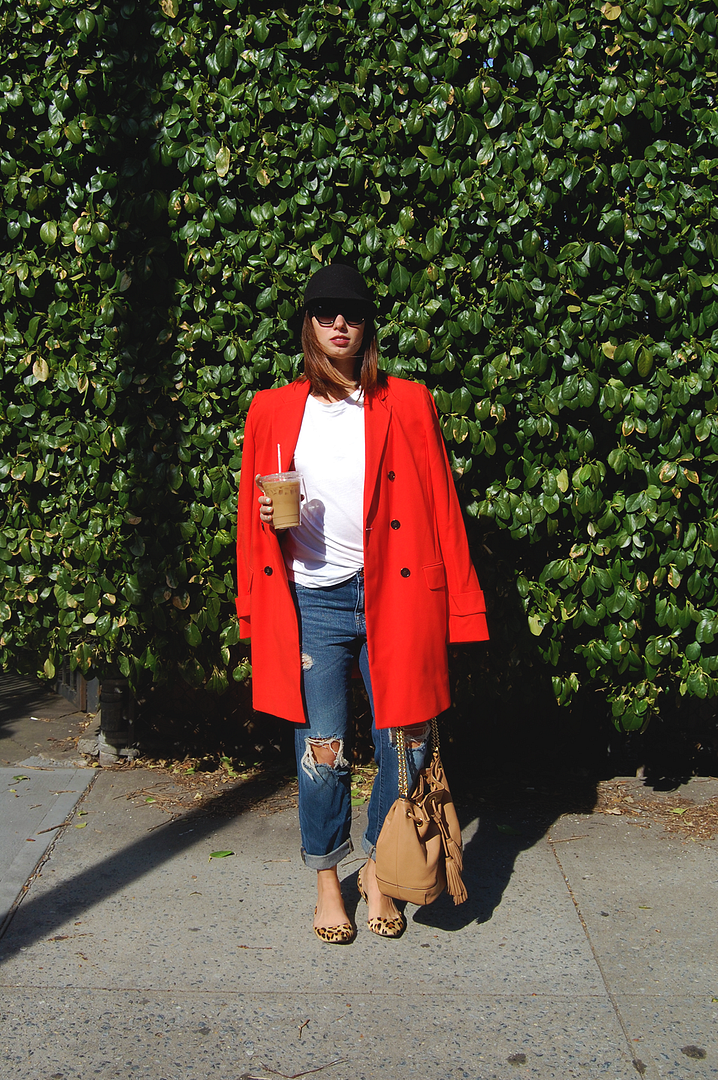 Jacket: Ann Taylor | Shirt: H&M | Jeans: Madewell | Shoes: Steve Madden | Bag: Rebecca Minkoff |
Hat: Glow Accessories | Sunglasses: Feathers Boutique
For me the weekends are all about being casual and comfortable. I love wearing boyfriend style ripped jeans with feminine touches, such as a vibrant coat (try this one from
J.Crew
) and printed flats. A plain white tee is the perfect compliment to boyfriend jeans as you are able to add as many details as you like, colors, prints, jewelry pieces, etc. The tomboy look is all about adding your own feminine chic touches to a look.
How do you style a basic white tee?