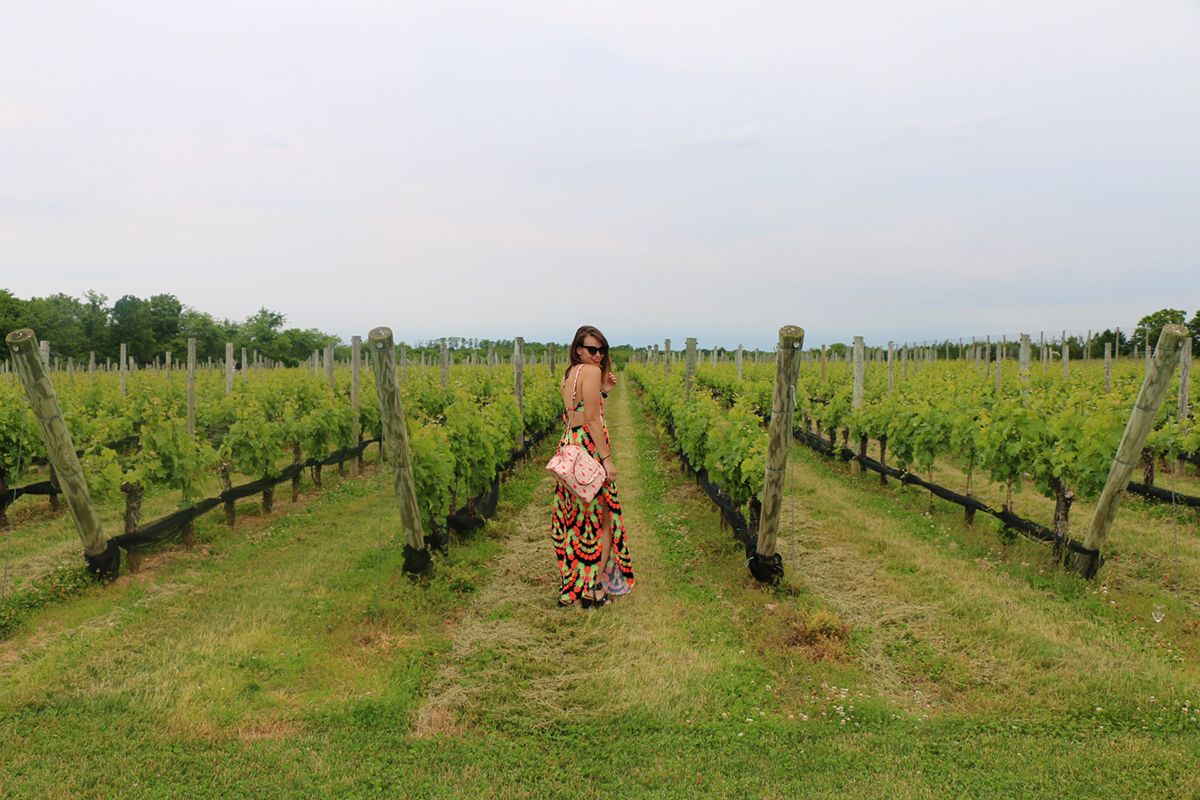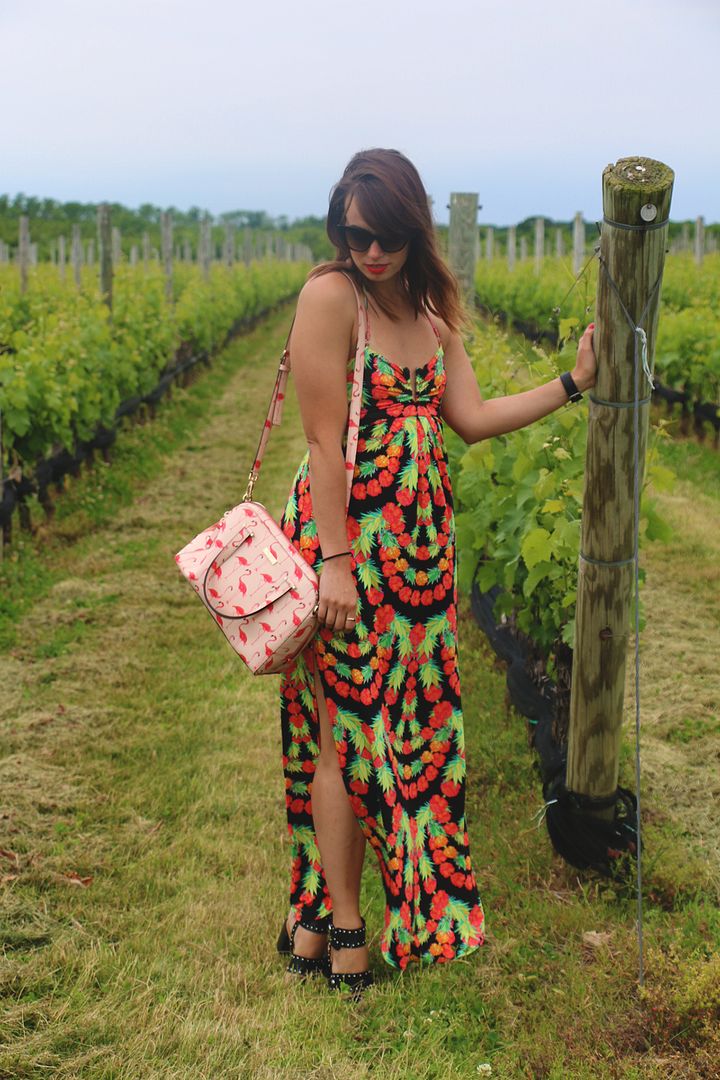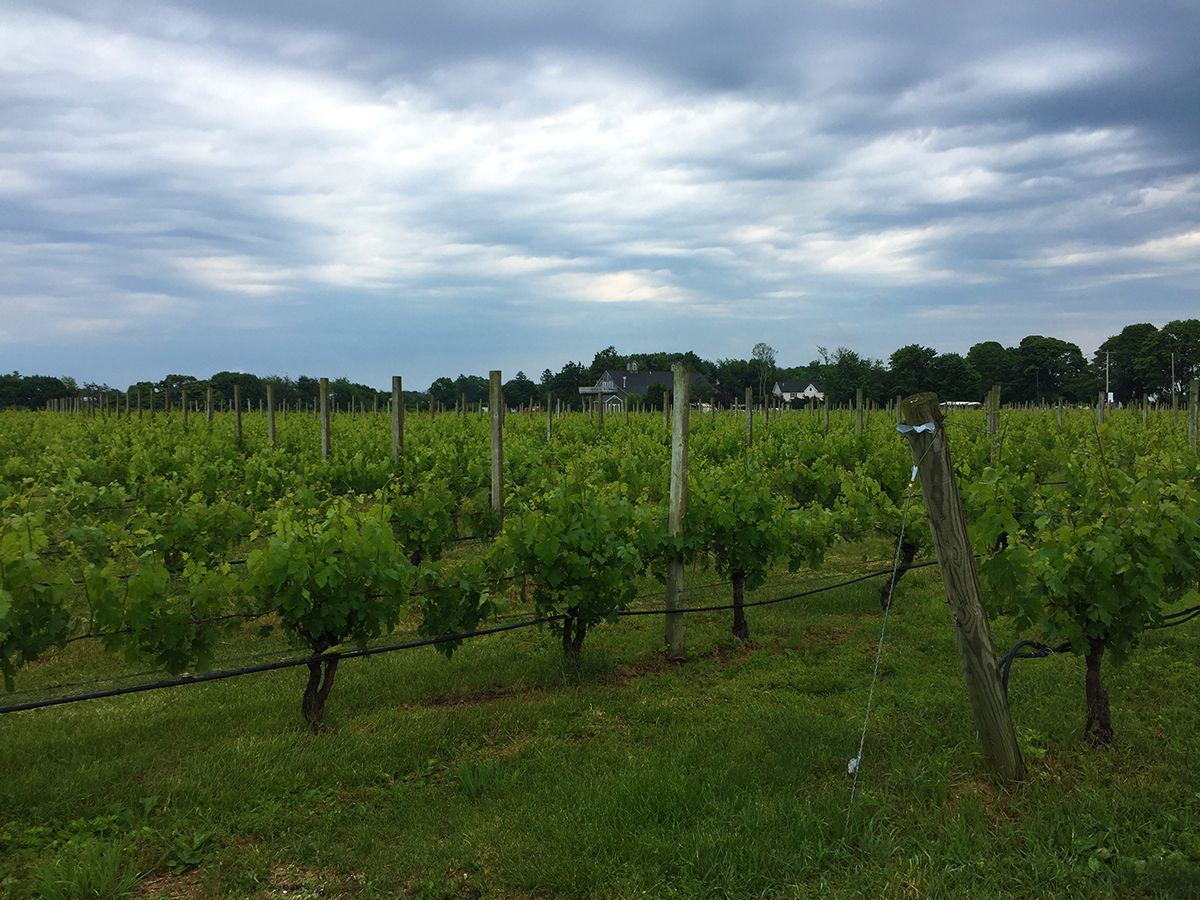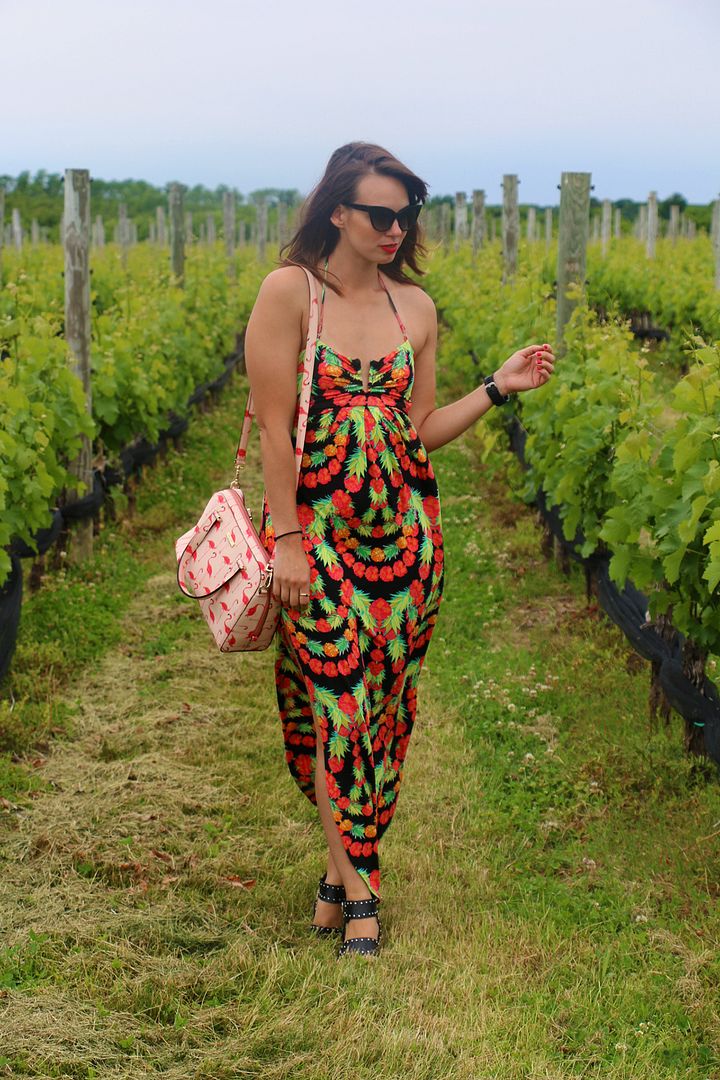 Dress: Mara Hoffman | Bag: Kate Spade | Shoes: Topshop | Sunglasses: Feather's Boutique
The husband and I celebrated our second year of marriage last weekend by having a stay-cation. We had initially planned doing a small weekend getaway in Long Island but since we are going to Europe in August we decided to put that money to our trip. We still made our way to the Long Island Vineyards but on a smaller scale. We hoped on a tour through Hampton Luxury Liners of 3 different wineries (Duck Walk, Osprey's Dominion, and Baiting Hollow). The weather during the day wasn't ideal for outside activities but we still had a great time tasting the wines, enjoying some live music, and people watching. My favorite wines were from Duck Walk! Go for the dessert wines (my favorite was the Blackberry Wine). The best scenery and outdoor space that I wish we could have taken more advantage of was Osprey's Dominion.
This tour (purchase through
Groupon
or
Hampton Luxury Liner
) is perfect for those local to the city who a. don't have a car c. don't want to spend a lot of money on a driver and a hotel and c. don't have a car -- you shouldn't drink and dive anyway.